This summer, I've dyed a nice pile of green wool using reed flowers and velvet pax – two dyestuffs that are a highlight of the dyer's year. Reed flowers because they give such an electric green. You have to admit it's a bit strange that these red flowers dye wool a wild green, but only if you get them into the dye pot absolutely fresh. If the flowers have opened or are not freshly picked, they will only give yellow. Velvet pax because its dusty greens are so lightfast. The two skeins in the back are dyed with velvet pax, the three in the front with reed flowers.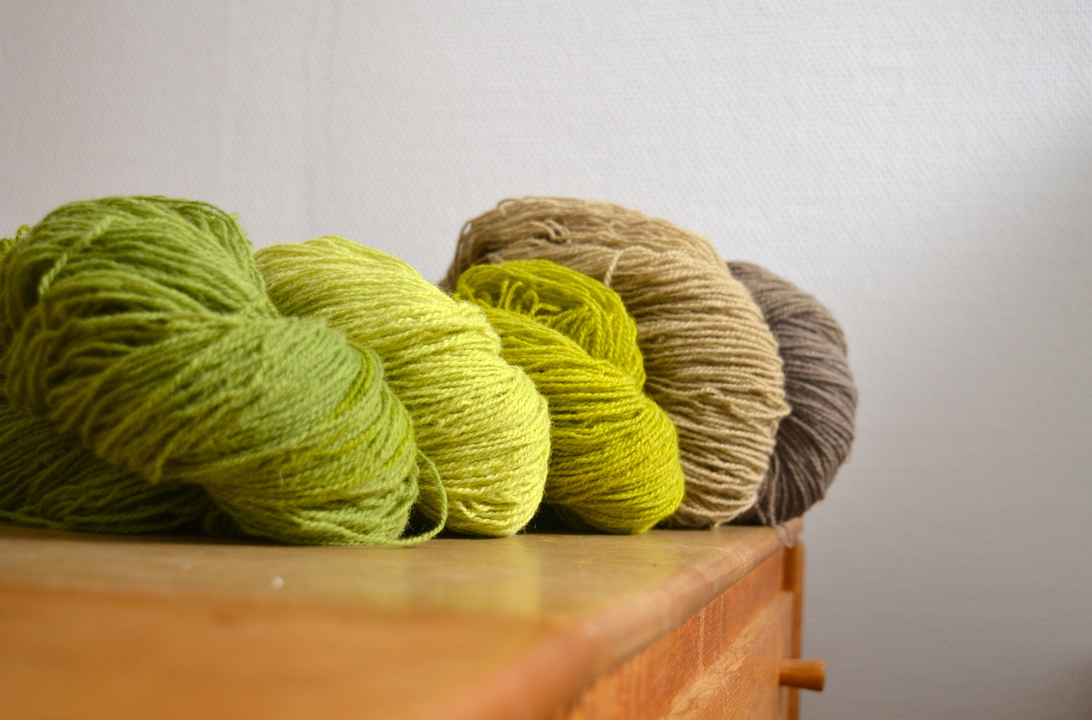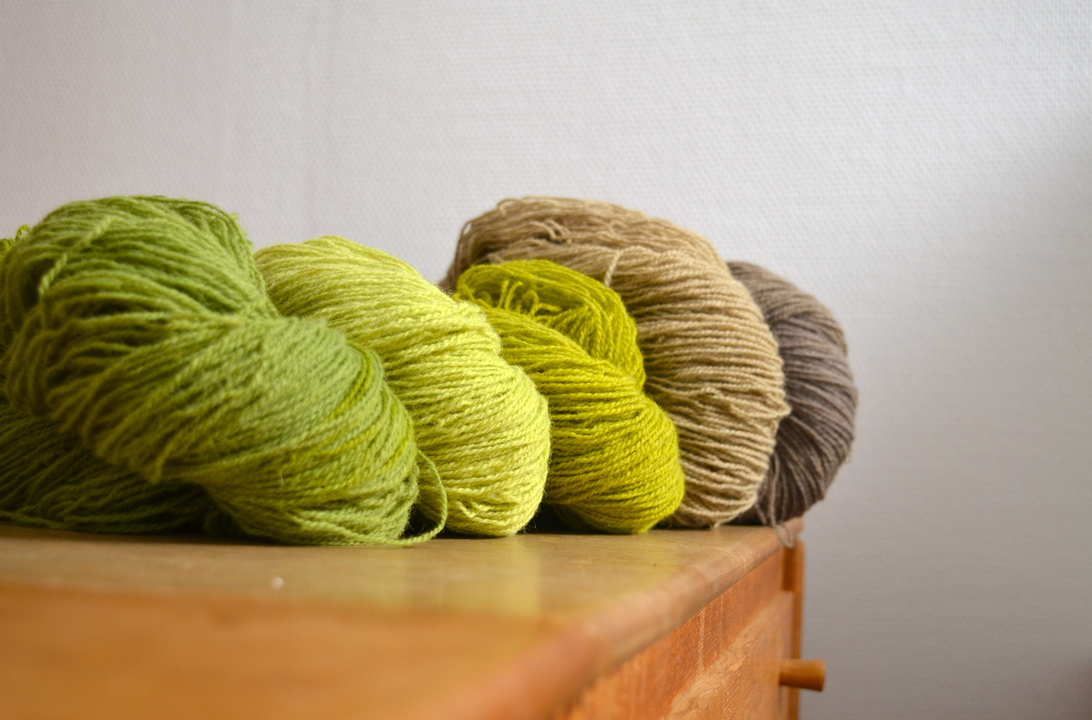 I'm becoming better at finding velvet pax. The first couple of years, I looked for it too late in the season. This year, I've found it growing several places, for example this archetypical plantation, where Dagmar is picking a big one. Just the kind of place that velvet pax likes to grow.

Velvet pax can be found in August, and this year, everything was early, so it was there at the beginning of August. And the mushrooms were huge – I found some that were 25 cm across.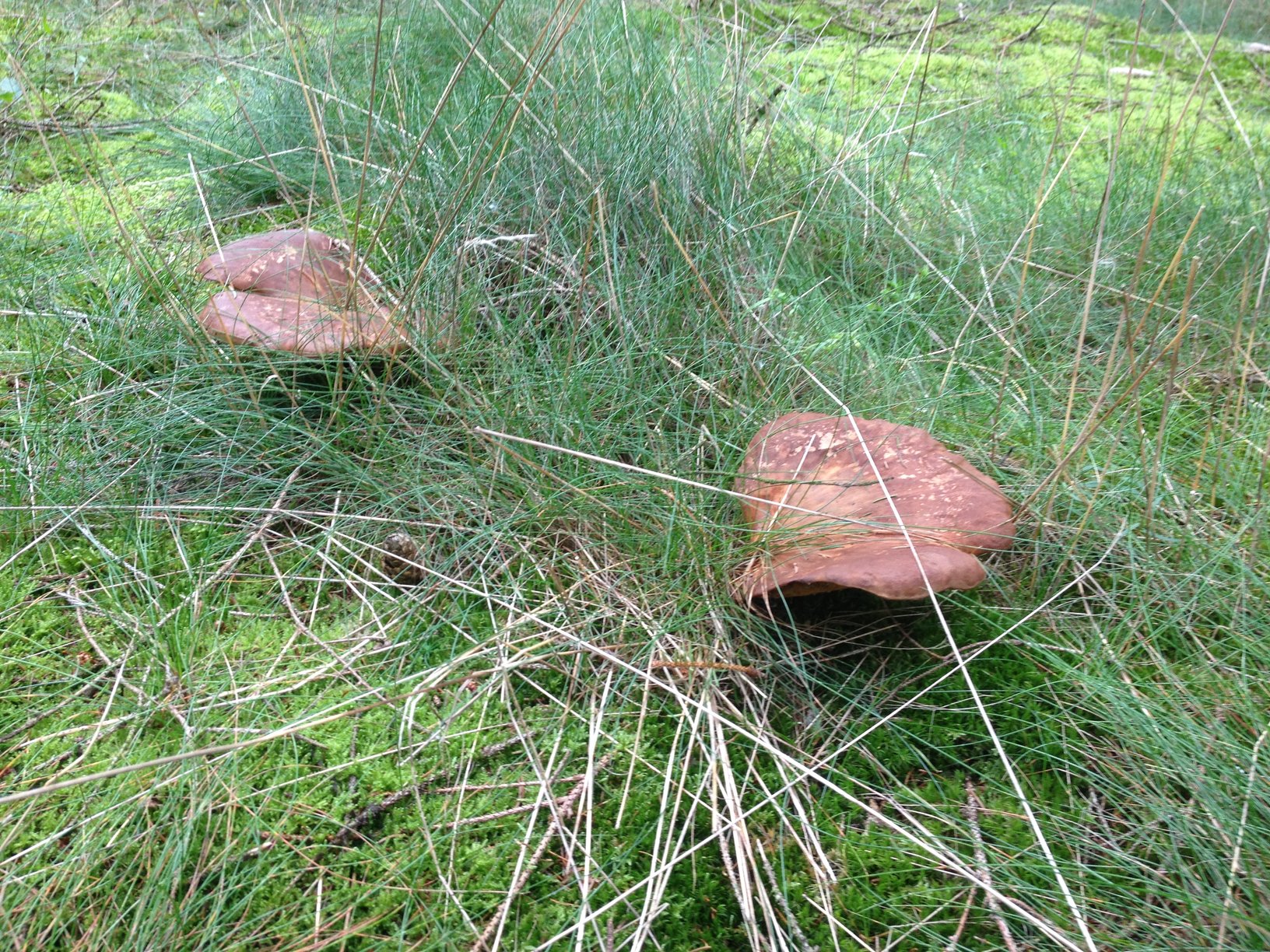 Big, fat spiders are another joy of late summer. This one, which is possibly the fattest spider I've ever seen, lives outside our house. When I was sticking my camera right in its face, the neighbor's big dogs started barking. Immediately, the spider lifted its front legs as if to attack. I chose to run away, so I only got a good shot from underneath the spider, where its pattern looks a bit like eyes. I think it's a very light colored cross spider, since its body is pointy at the back. After reading that they can bite if provoked, I think my decision to flee was not a bad one.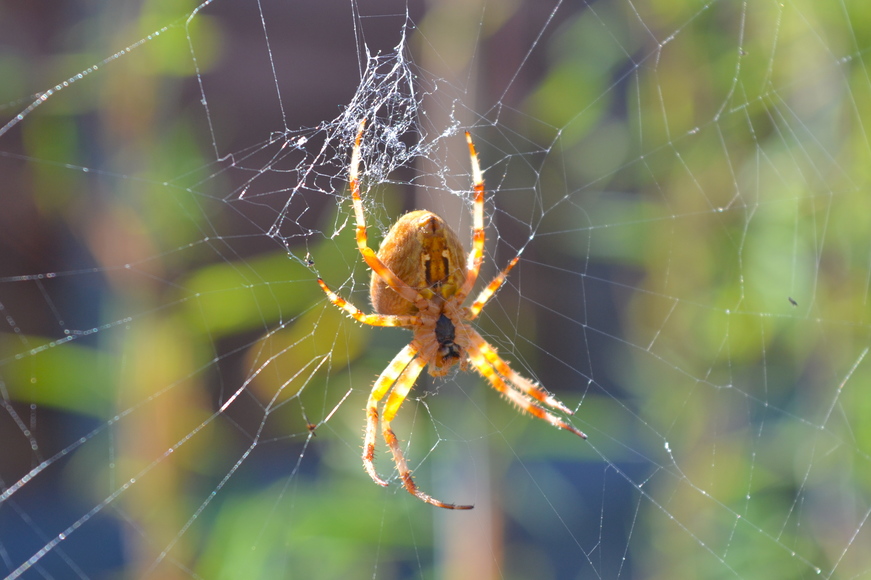 Summer is also the time of year to test light-fastness. I tested a handful of colors on the windowsill from early July to mid August, and their light-fastness was quite different.
Old polypores, the two top ones warm baths and the lower one a cold bath that brewed outside for some weeks. None of these yellow browns are very light-fast.
Velvet pax, the color didn't change. I've seen this light-fastness in previous test, so it really is that good!
Orange Cortinarius mushrooms, I don't know which species. Not that light-fast
A matrix of madder and indigo, showing that saturated colors are much more light-fast than pastels
Sorrel root, not very light-fast
Birch leaves. Surprisingly light-fast
Weld. Surprised by the fact that it's less light-fast than number 6…
Henna on alpaca. I'd say this is a medium light-fastness
Calendula flowers. Surprisingly light-fast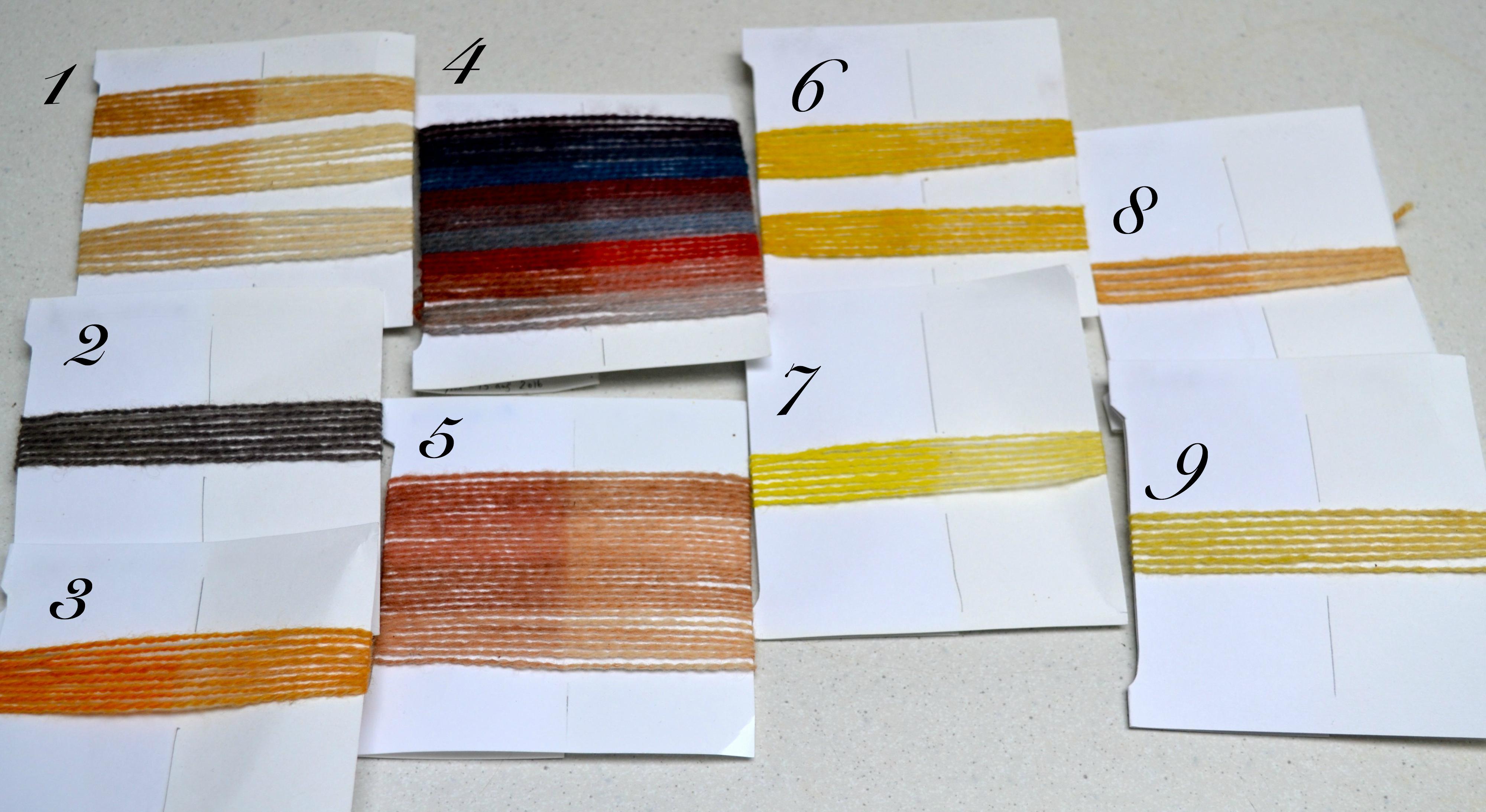 I've also dyed with tansy, which doesn't give green, but "just" yellow on alum mordanted wool (no pictures of that). But when I admired the flowers, I suddenly wanted to check if they really do stick to Fibonacci numbers.
The Fibonacci series begins with two ones, and then the next numbers are found by adding the two previous ones:
1, 1, 2, 3, 5, 8, 13, 21, 34, 55, etc.
The last time I thought about Fibonacci numbers were for calculating the numbers of my Vindauga blanket where rectangles obey the golden ratio, approximated by the ratio between neighboring numbers in the Fibonacci series, eg. 55/34 = 1.61.
Below is a close-up of a tansy flower. And as promised, the numbers of rows of tiny buds are Fibonacci numbers – 13 clockwise rows and 21 counter-clockwise.