A while ago, I tried the classical combination of indigo and the Japanese technique shibori, for the first – and definitely not last – time. I dyed a handful of cotton t-shirts and shirts from local second-hand shops.
Traditionally, arashi shibori was made by tying fabric around a wooden pole. The patterns thus achieved are reminiscent of waves of a rough sea – "arashi" means storm.
I made my arashi shibori by wrapping the t-shirt around a piece of pvc pipe, folding the t-shirt vertically (1 and 2 below) before wrapping it. Then, I tied cotton string tightly and bundled the fabric towards the centre (3). It should fold as much as possibe, that's what produces the pattern (4).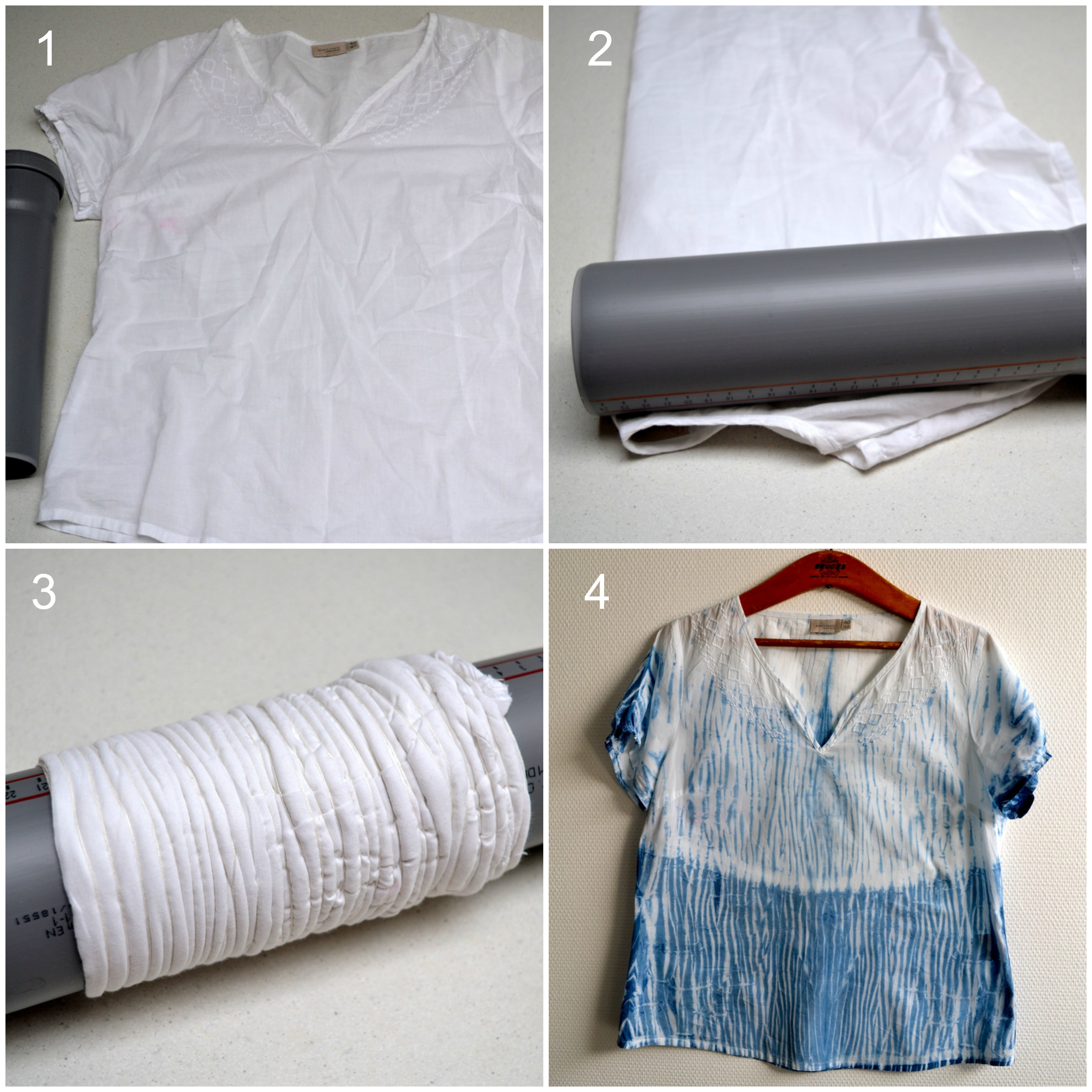 The direction that the pattern takes obviously comes from the direction of folding before wrapping. Next time, I'll try diagonal folds. But all in all, the arashi pattern turned out great, here's a closer look.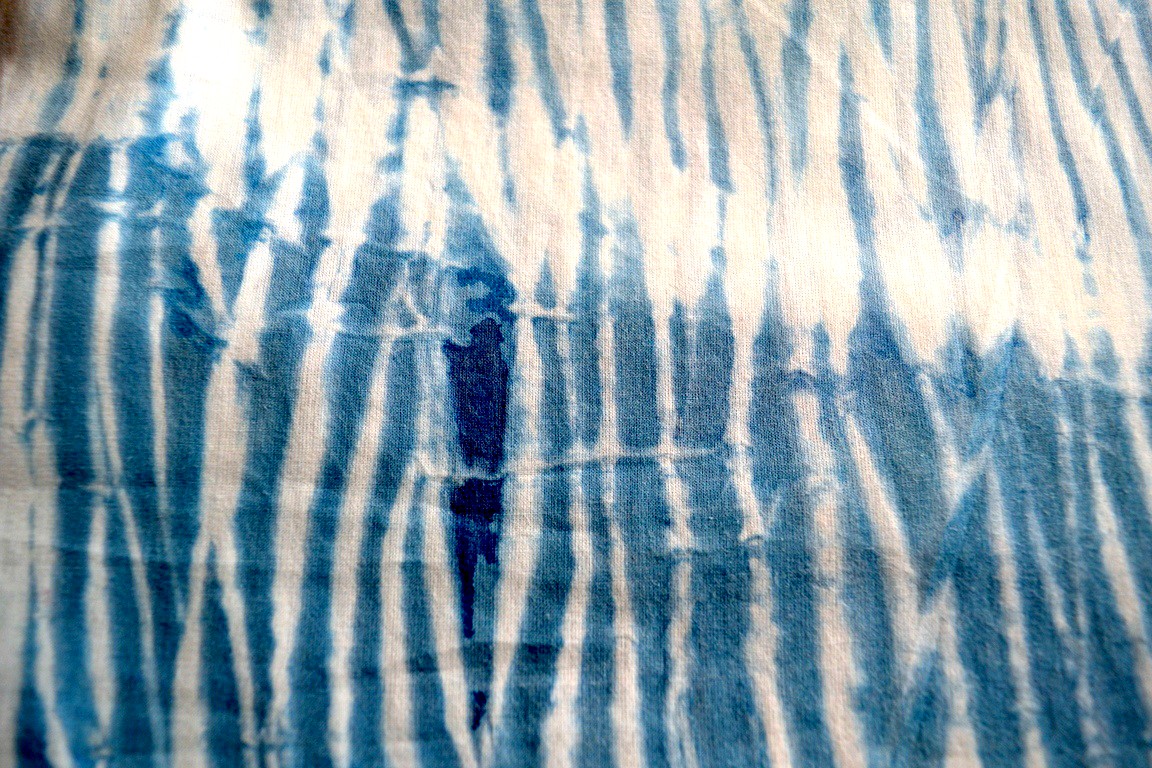 And a detail from a shirt where I didn't fold the fabric neatly before wrapping – that actually makes the pattern more interesting.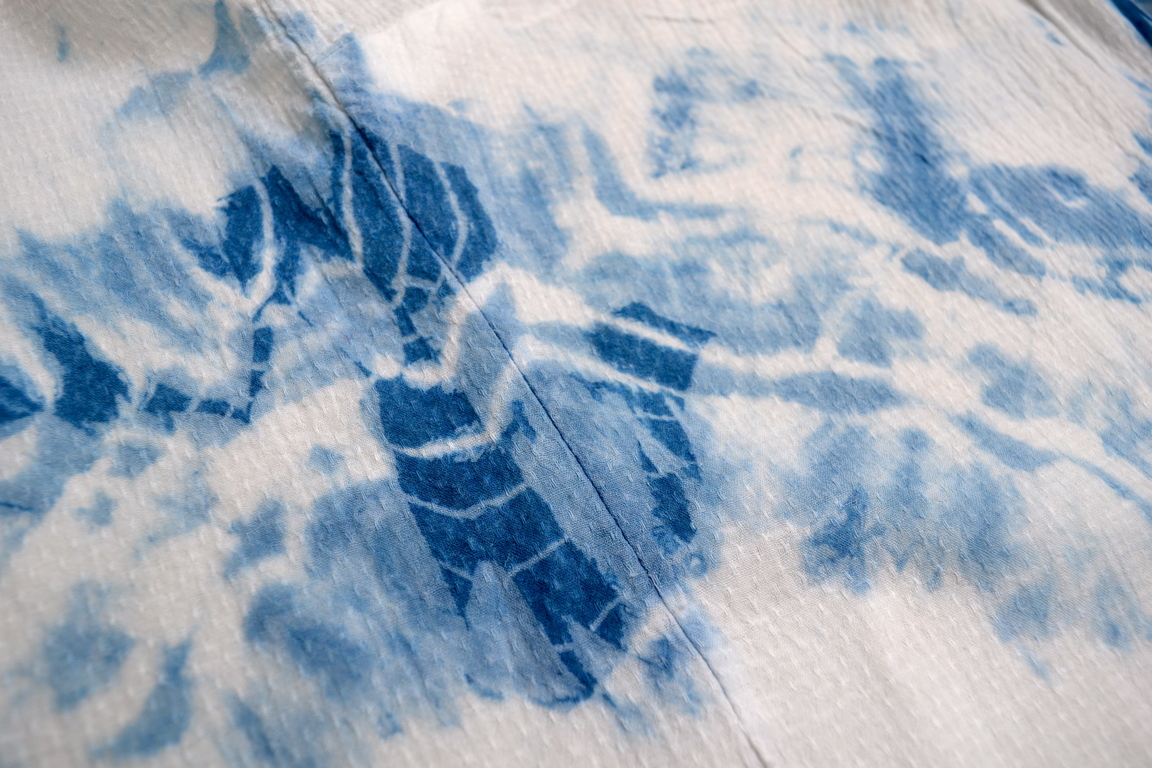 Itajime shibori is made by folding and clamping fabric. I tried the very simplest verision, clamping a quadratically folded t-shirt (1 and 2 below) between a couple of wood blocks using rubber bands (3).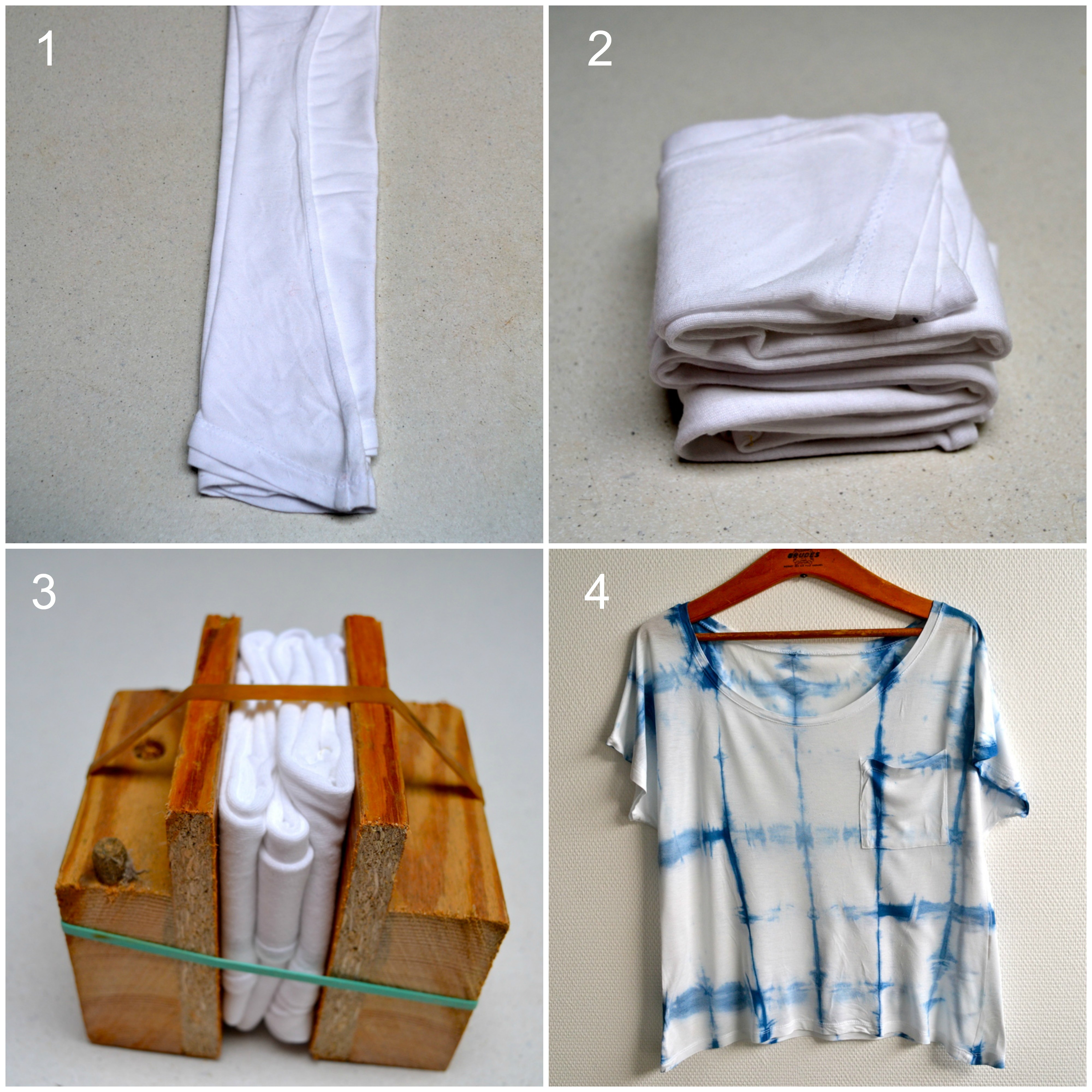 This fold gives a pattern that I find simple and attractive (4). And look at the wood blocks after an indigo bath. Maybe my next experiments will be dyeing wood using indigo.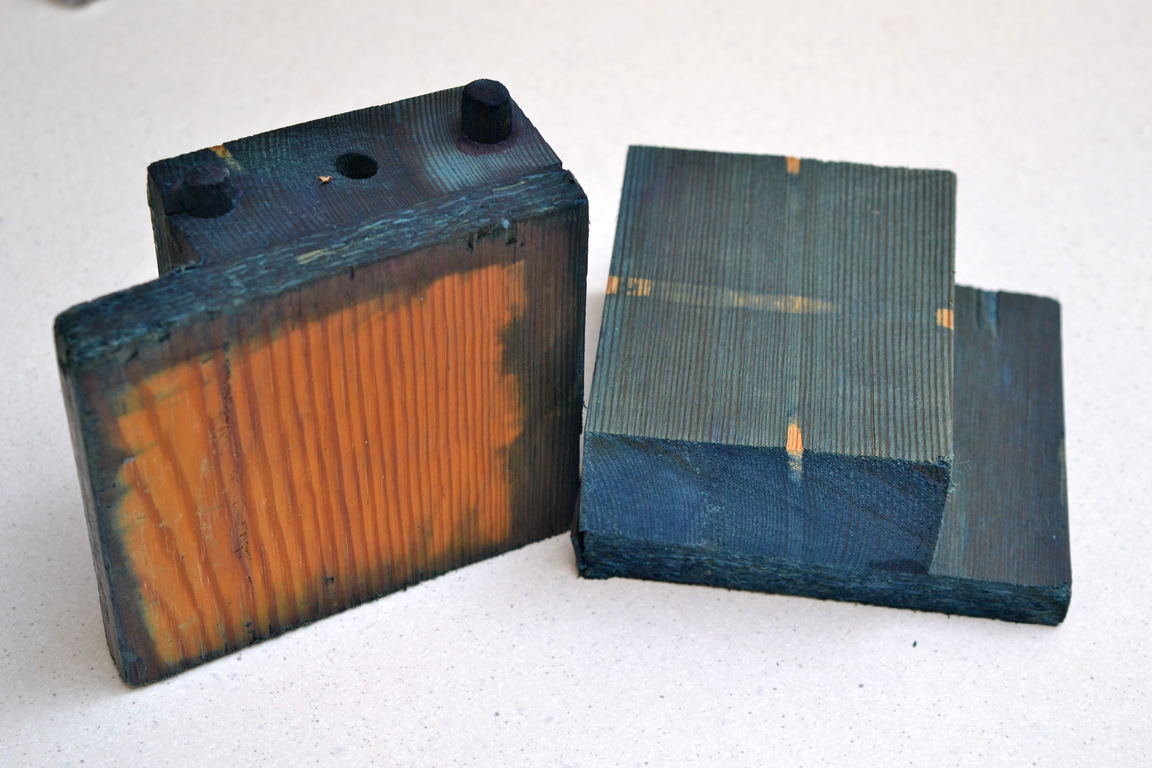 There's a lot more to try with itajime shibori: other folds, clamping with other shapes instead of simple wood blocks. And there are many other types of shibori: kumo shibori and yanagi shibori to begin with. Many more experiments!