Fylgje is a very large winter shawl, knit in stripy modules. I've worked on variations of it for a long time.
Hurray! The pattern for my Fylgje shawl is now released, in Knitty Winter 2017. I've been following the magazine for such a long time, so I can hardly believe that my pattern is now part of it.
I submitted a lot of photos, but the ones I though would be considered the best were not picked. Since I'm not trained in photography, I'm still always wondering what makes a good photo. I know which ones I like, but many times, I'm not completely sure why.
Anyway, here's a handful of photos that are not in the pattern: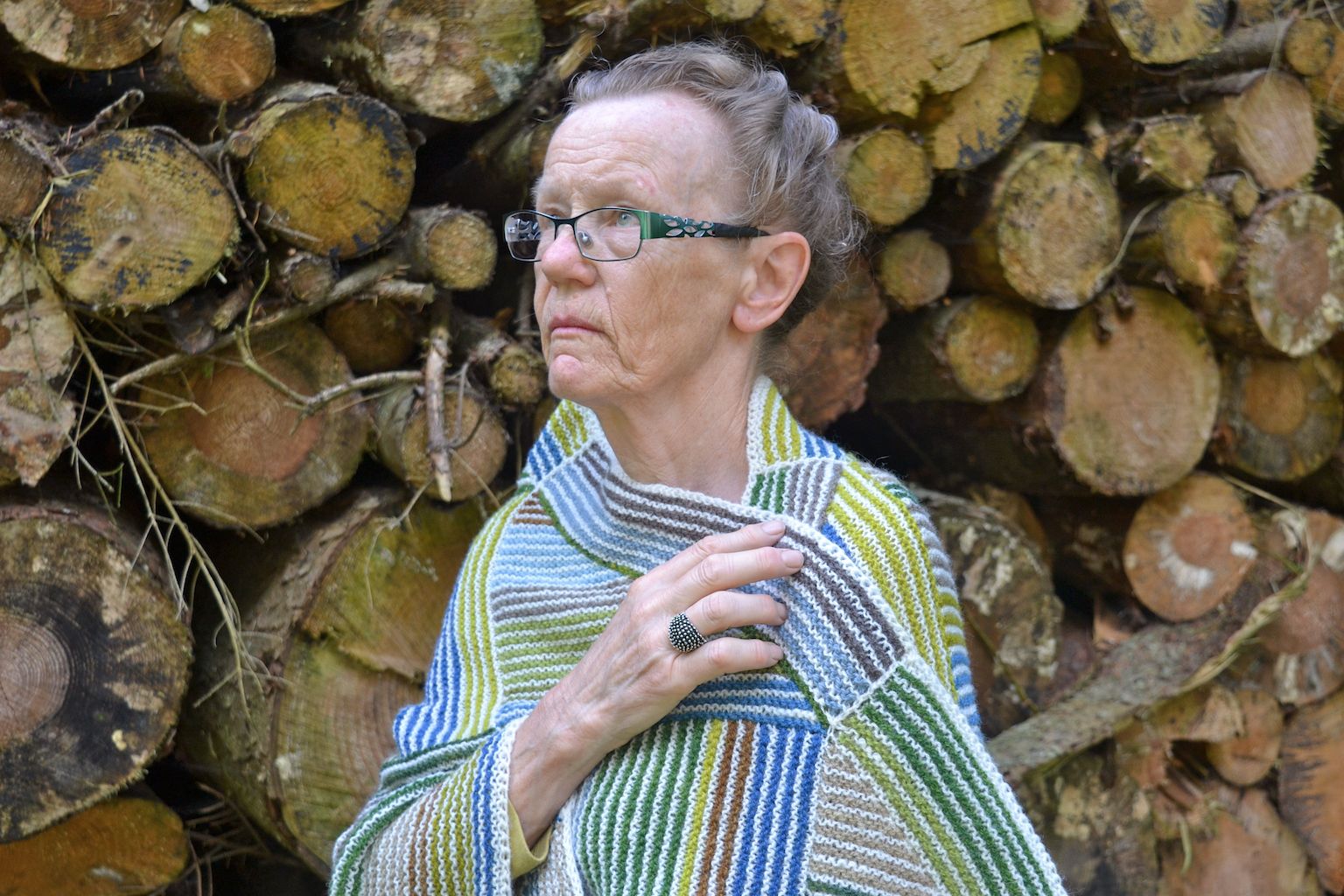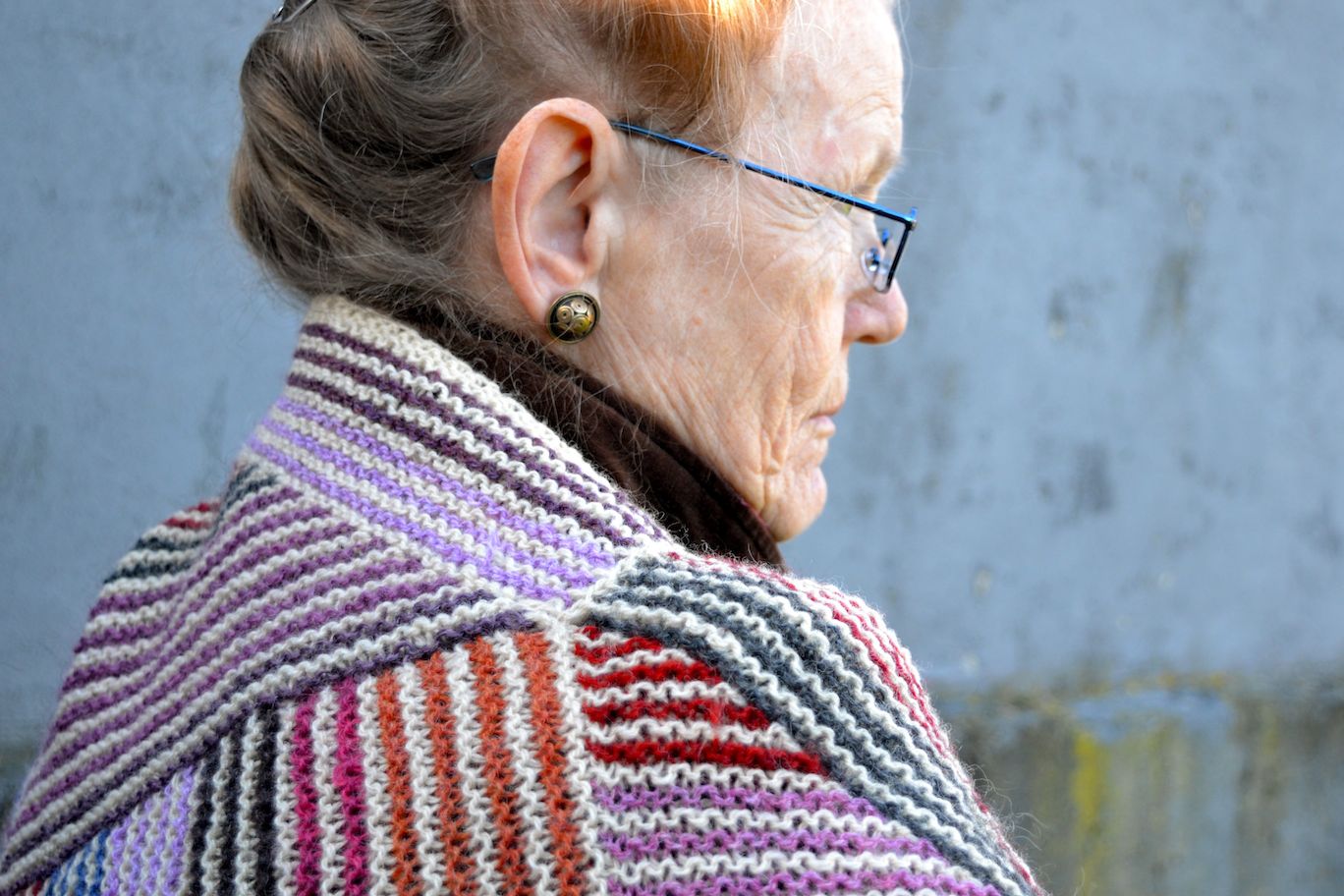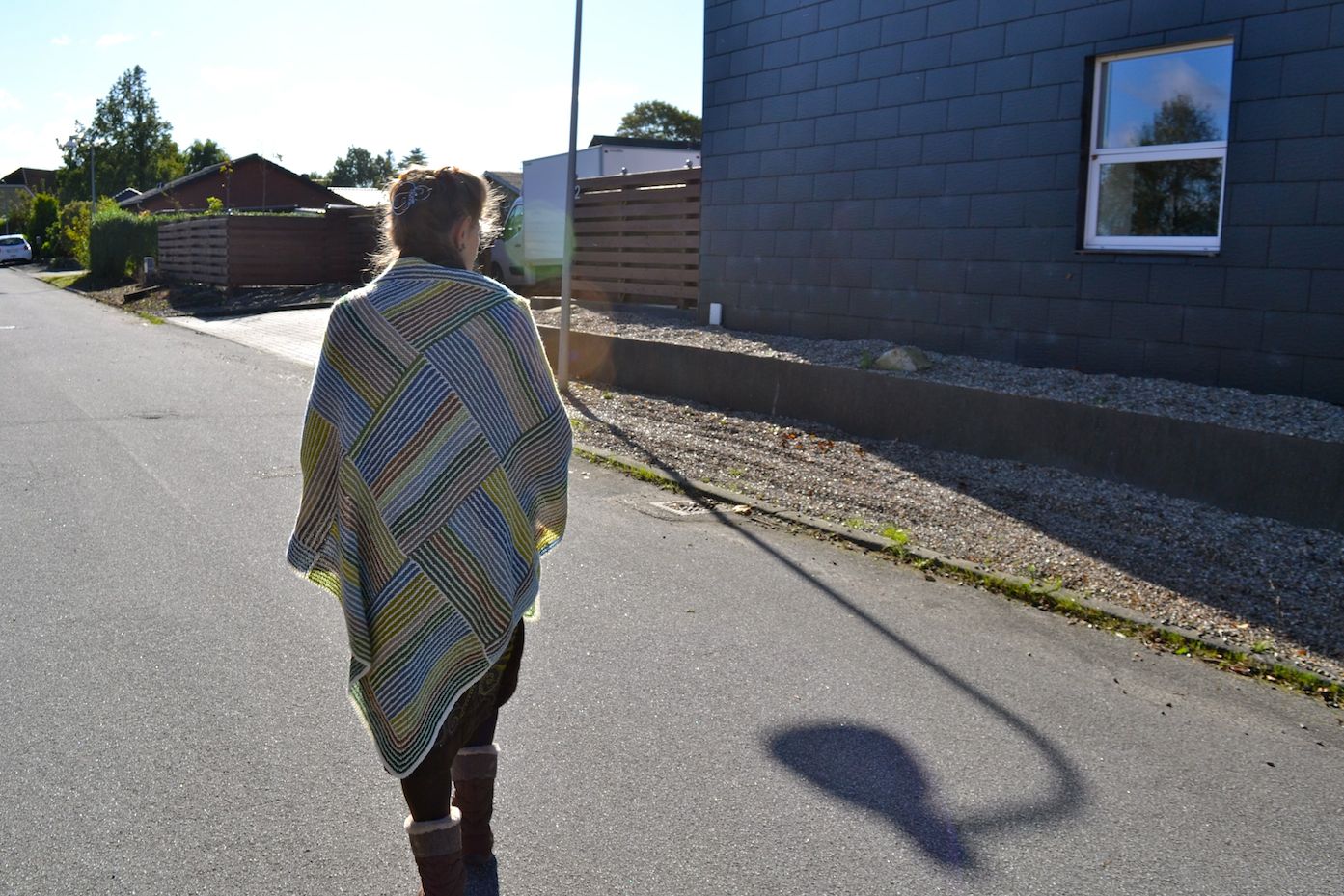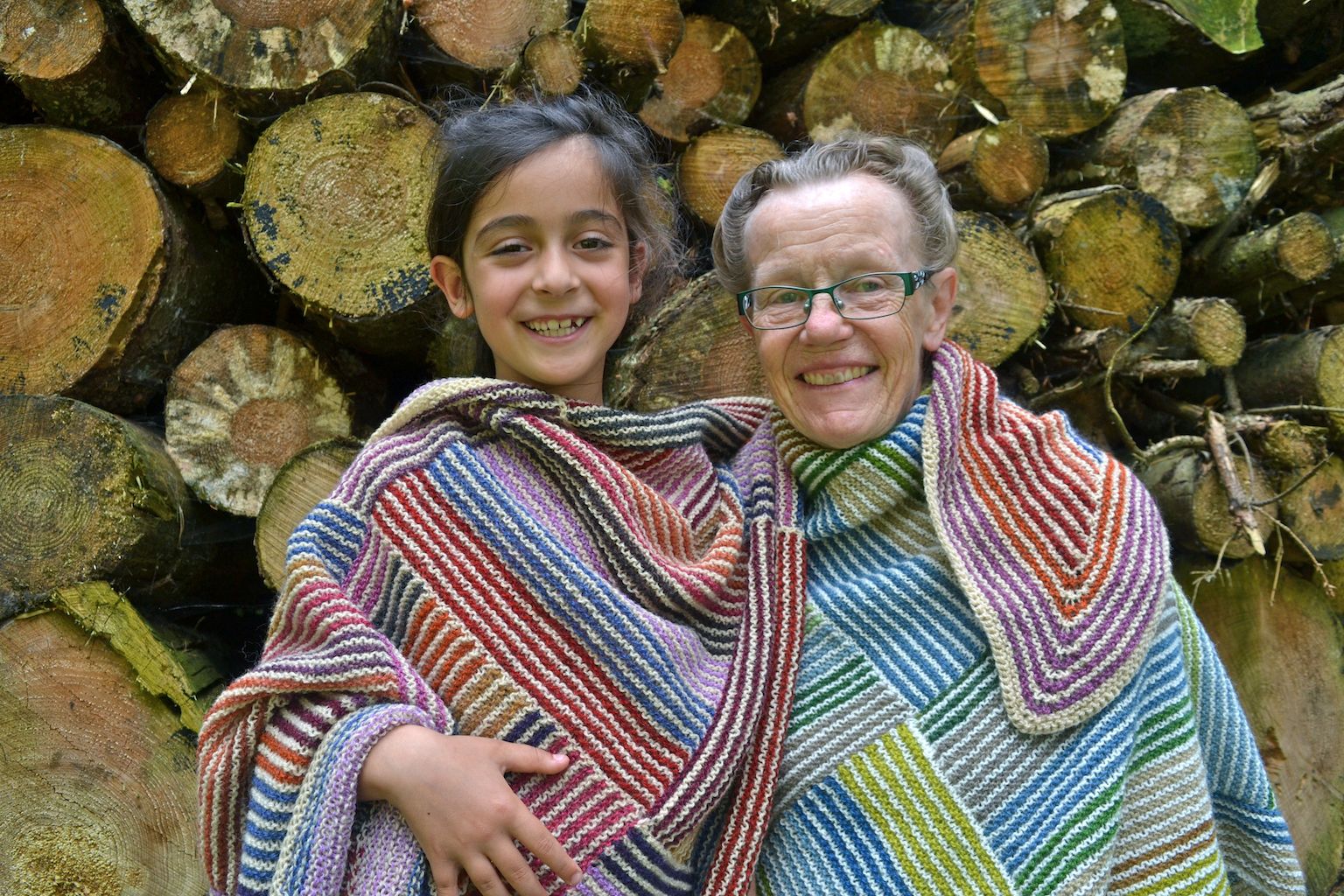 Looking for Fylgje knitting kits? Find them in my Etsy store.