Dyer's polypore is one of the very good dye mushrooms found here in Denmark (and many other places, including the rest of Europe and North America). It grows on dead wood, or parasitically on the roots of living trees. It grows in the same spot year after year, and grows a new fruiting body every year. That means you will often find dried-up mushrooms from the previous year close to the fresh growth of the year.
I've often found myself standing in a forest with a bunch of dry polypores from the year before, thinking that it was really too bad that they were wasted. So I decided to collect some, to test if they still contain any dye.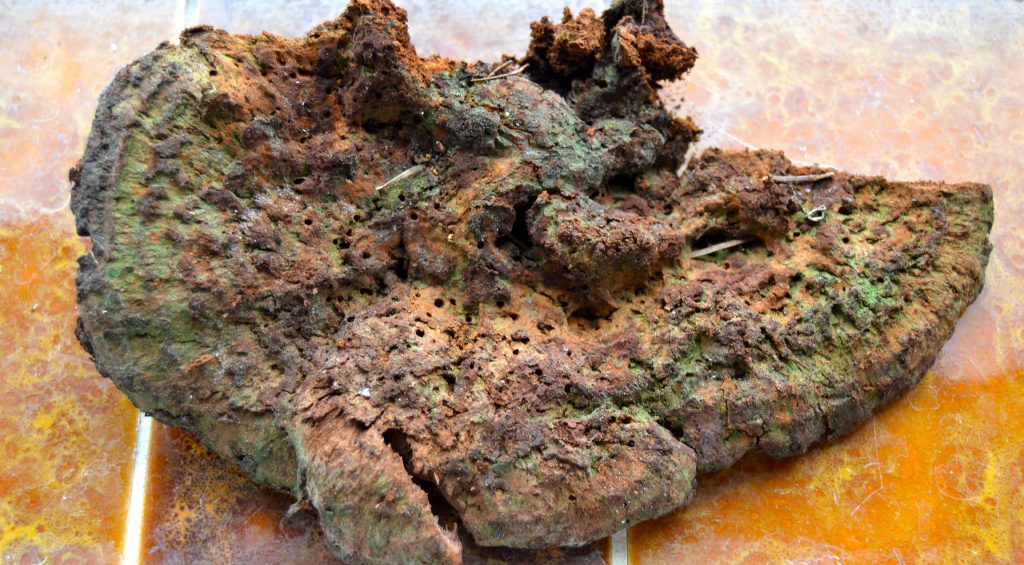 I tried a single mushroom, weighing 24 g (it obviously would have weighed much more when it was fresh). I chopped it mushroom in small bits, and that partially powdered it.
I tried the dye bath on a 10 g test skein alum mordanted wool, and it turned a nice yellow-brown. So I used the bath a second time, and got a lighter shade. The old, dry mushroom clearly has a smaller dye potential than the fresh ones, but it does contain dye, so there's no reason to leave it behind in the forest.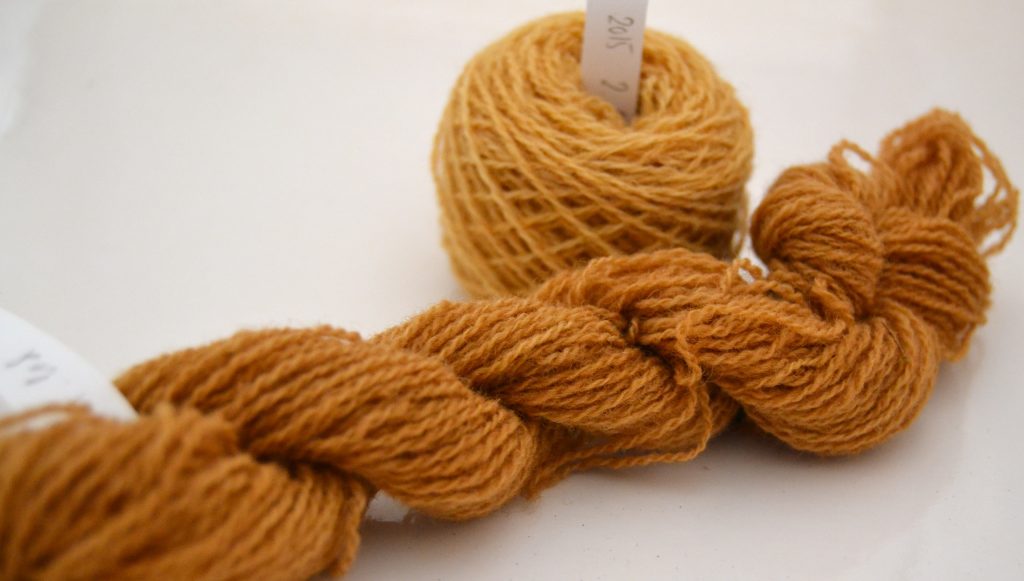 Save
Save