A while ago, I wrote about the millennia-long quest for purple, a serious business in antiquity. Since my pocket money won't afford me any quantity of murex purple, I decided to do a series of reds from madder and cochineal and overdye them with indigo blue.
I used 10 g test skeins of my Fenris yarn (450 m per 100 g), and made 9 test skeins for madder and 9 for cochineal. I made dye baths at the regular full strength for 30 of wool (so 30 g of madder, 3 g of cochineal) and dyed 3 skeins in those. Then 3 skeins in the second bath and 3 skeins in the third.
Then, I overdyed with 3 strengths of indigo: light, medium, and dark. I put skeins of the 3 different reds (from the 3 baths) into each round of indigo dyeing, and that gives me a color matrix where the intensity of red varies along one direction and the intensity of blue along the other. In other words, 9 different shades of purple from 2 dyes.

The results: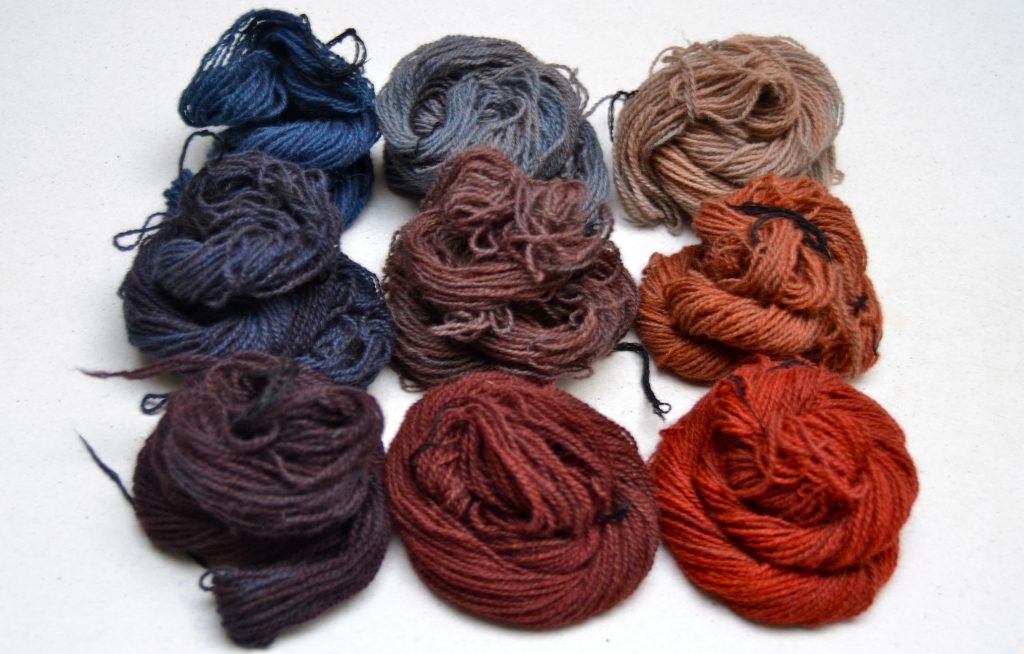 These skeins are dyed with madder and indigo. For some reason, the indigo overdye is quite uneven. Some of the colors are a bit odd to my taste, like the top right skein, which is the weakest madder and indigo dyeing. But all together, I think they look quite good.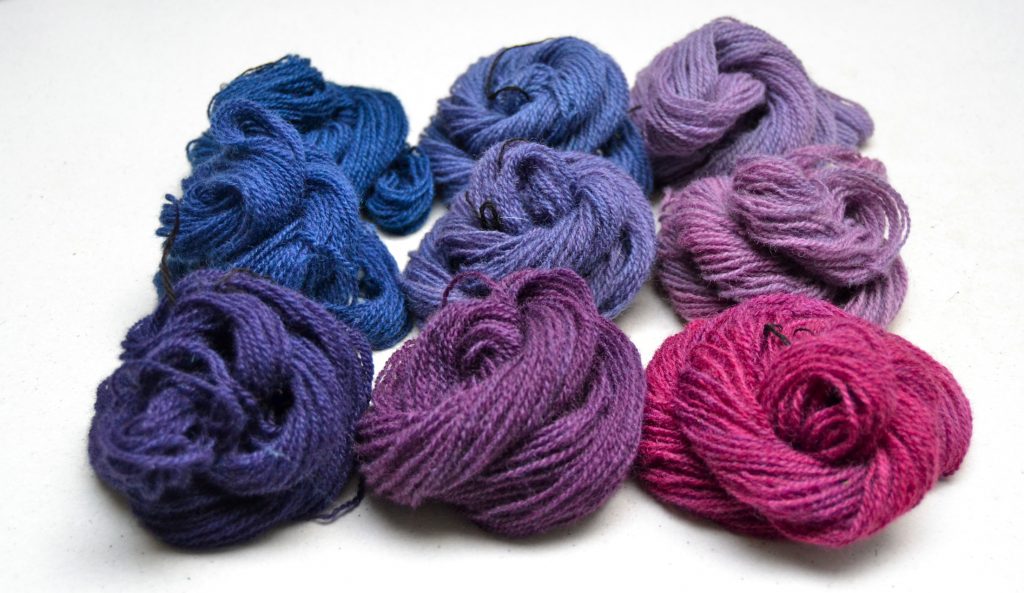 These skeins are dyed with cochineal and indigo. And these are the purple colors I was dreaming of! For example the middle front skein, which is strong cochineal overdyed with medium indigo. I will clearly work with these colors again, because they are not only delicious, but I also expect them to have a very good light fastness.