Folkvang is a classic tam with a couple of twists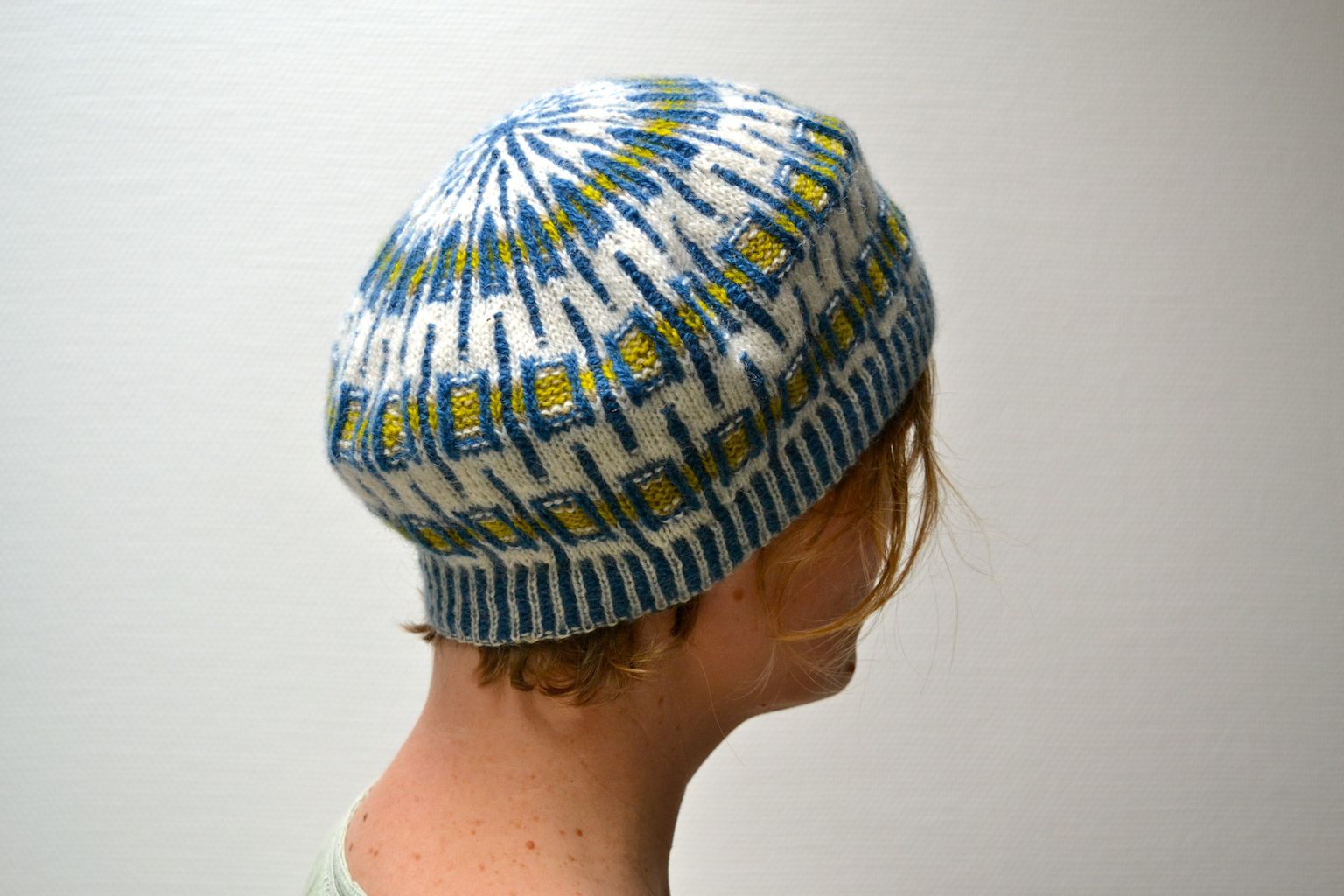 Color knitting makes a wonderfully warm fabric, but the yarns that behave the very best in stranded knitting are not very wonderful right against the skin.
I think I've solved that problem with the design for the Folkvang tam. The first twist is that it begins with a turned hem, lined with laceweight silk-merino, Bestla (600 m / 100 g, or 656 yards / 3.53 oz). Then, the rest of the hem and hat is knit in Fenris, my pure wool 2-ply fingering (450 m / 100 g, or 492 yards / 3.53 oz).
So you have the warmth and strength of Fenris, but only the soft Bestla touches your forehead.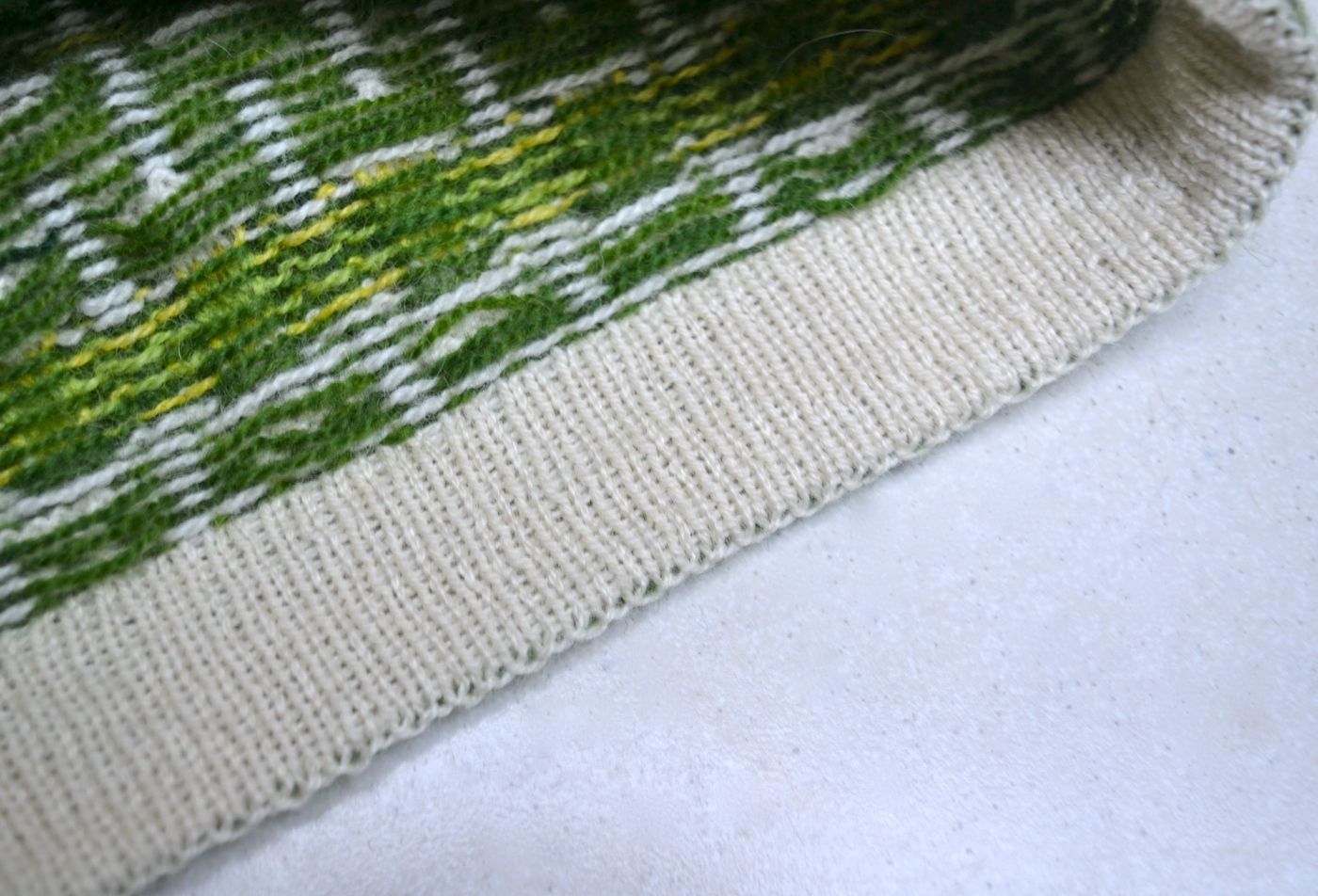 The other twist is the color knitting. I've admired Bohus knitting for a very long time, and this design draws its inspiration from the Bohus tradition.
Bohus designs are often asymmetric in the direction of knitting, so motifs don't have a center that they repeat around. During swatching, I did away with that, settling on a simple square pattern with repeated rounds. The important thing that I kept from traditional Bohus is purl stitches in the colorwork. That is what really makes the design, and I am a bit in love with the way that purling makes the background colors mix together: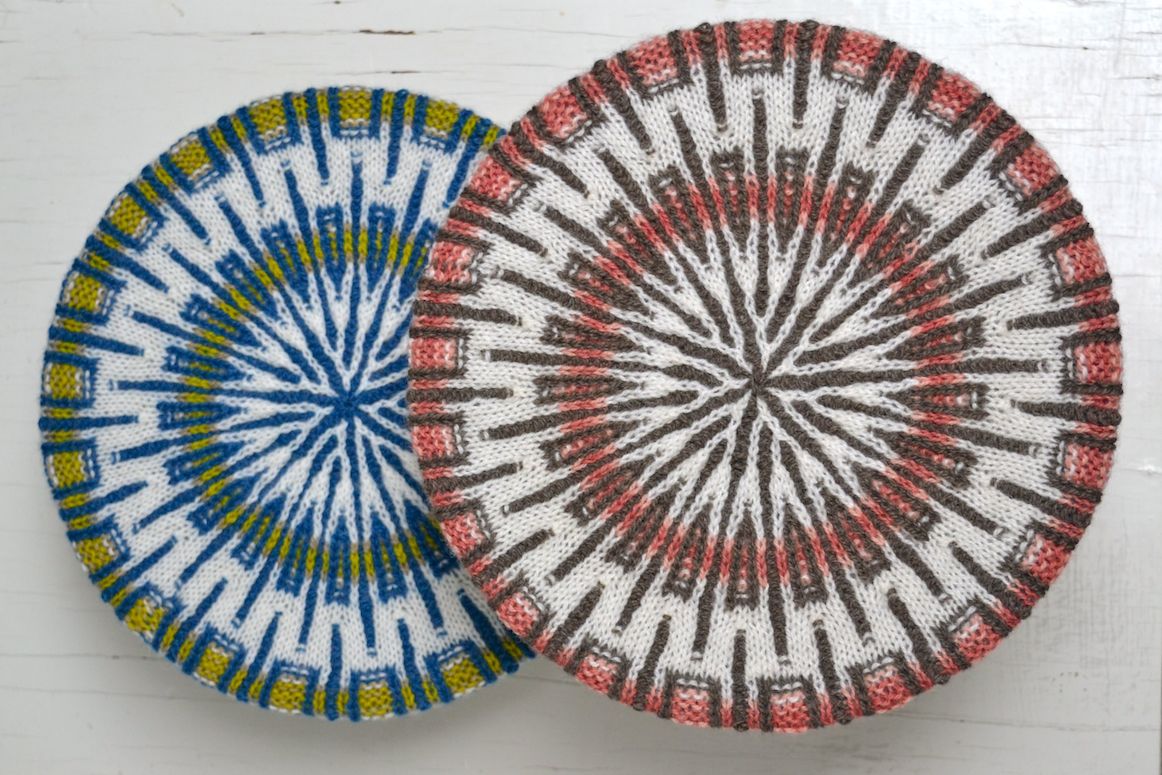 To celebrate the release of the pattern, is is 50% off until Sunday November 26th at my Ravelry store.
And, the first 25 to comment below get a free copy of the pattern.
Looking for Folkvang knitting kits? They're at my Etsy store!