The Folkvang pattern was inspired by Bohus knitting, but its clean lines represent a great simplification. Today, the time has finally come to release the mitten pattern. "But it's March" you say? "It's still cold!", Unstable Polar Vortex replies.
~
I while back, I released the pattern for my Folkvang Tam: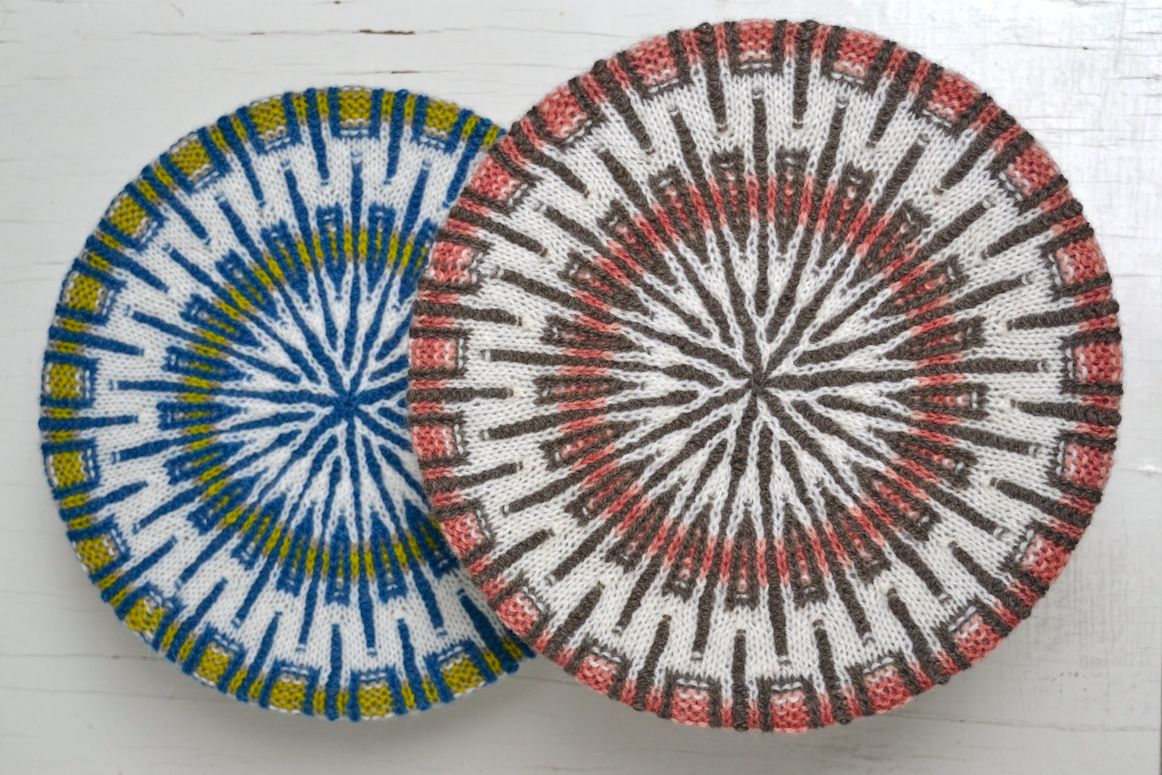 So now, the time has come for the mitten pattern. Mittens have been at the top of my wish list for a while, since discovering that I use matching hat & mitten sets much more than those random un-matched ones kicking about in my leave-the-house drawer.
It took me a while  to get the mitten pattern right, though. The color pattern has a large-ish repeat, so it took a bit of effort to position it well. But here they are, and I'm happy to report that they are perfectly mirrored: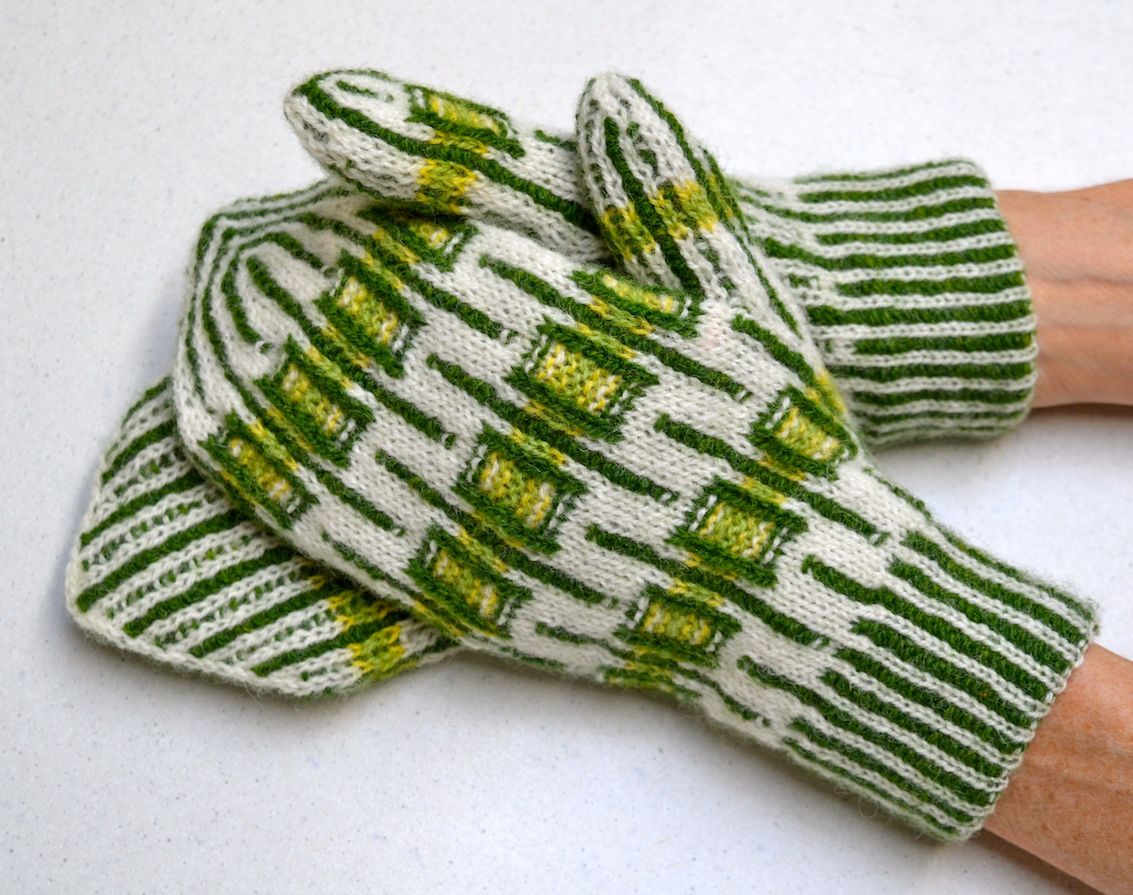 Like the tam edge, the mitten cuffs are lined with lovely soft silk-merino. The less soft Fenris pure wool does not touch the wearer's skin. Many traditional mittens are made up of square shapes, and the thumb is just another square. I have made a thumb gusset, since that does improve the fit a lot: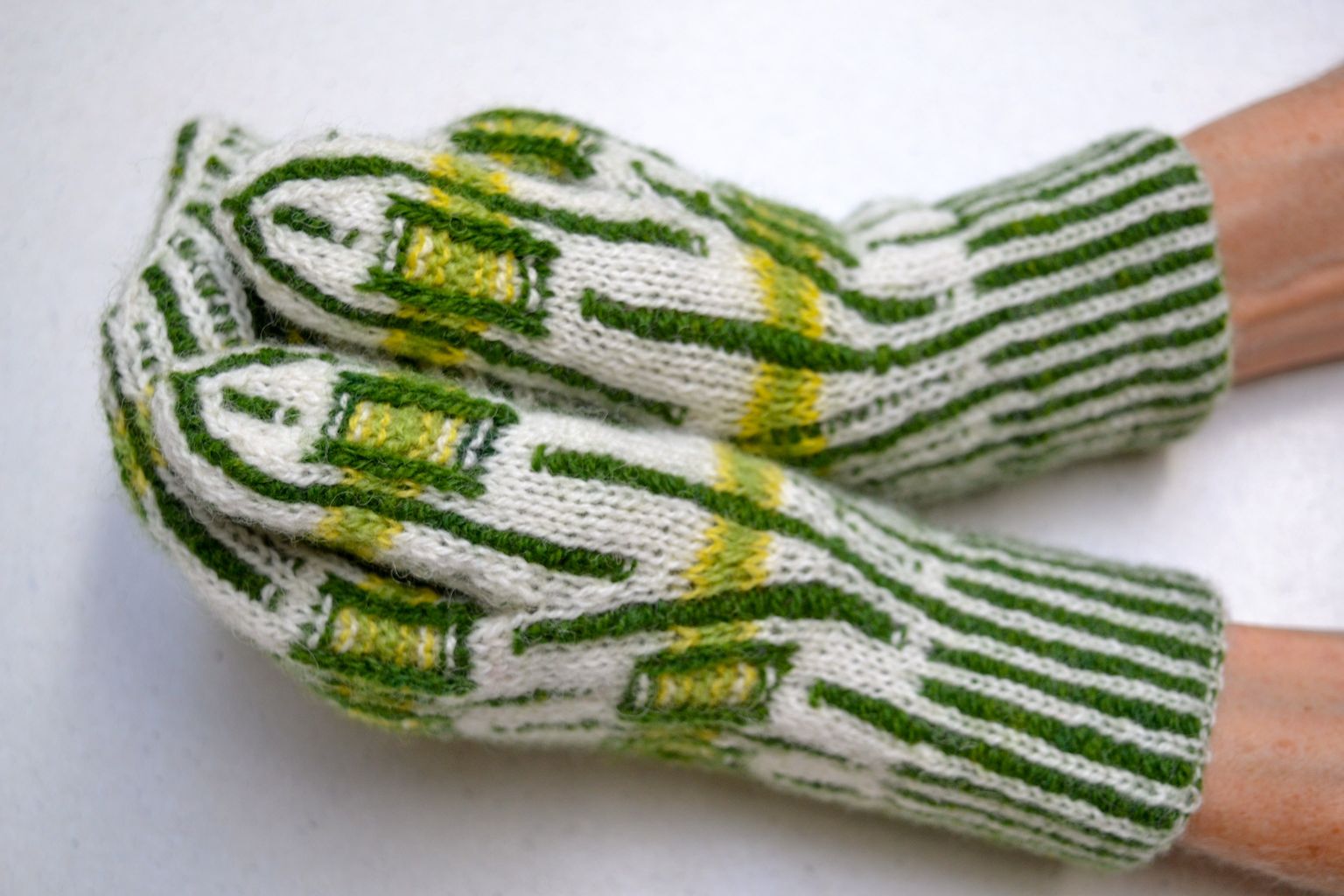 You can find the patterns for both tam and mittens on Ravelry. And, I've dyed Folkvang kits in several colorways, have a look at my Etsy store.
For the first time, I've also made kits in two colors instead of four. The tams and mittens shown above are all in four colors: The natural white background color, a main color (the darkest color, used for the purled lines), and two contrast colors that show up as the background in the box motifs.
I swatched (yes!) to see what the pattern looks like in just two colors, a main and a background color. The expression obviously becomes much simpler, and I think it actually becomes the stitch pattern quite well: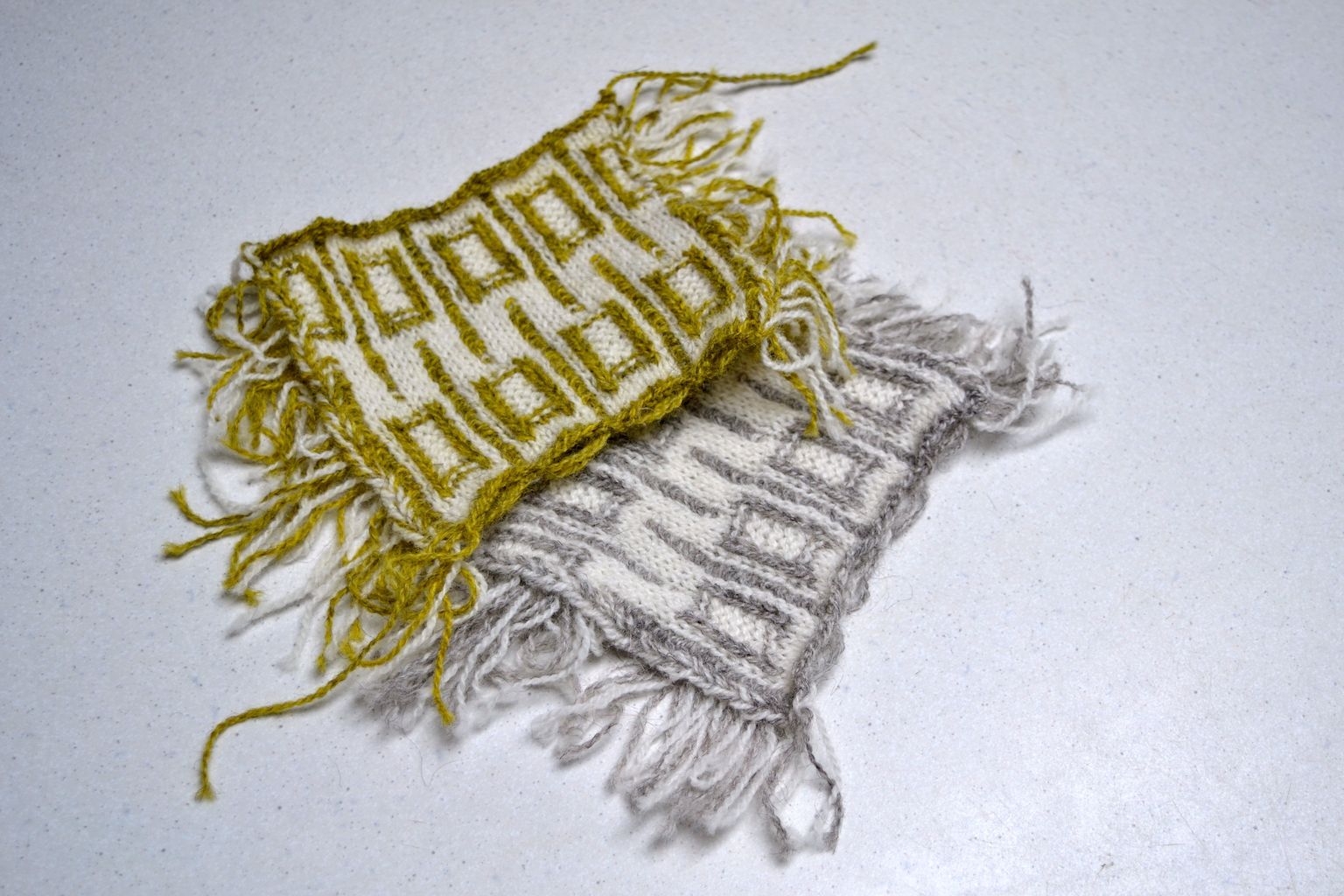 The name Folkvang comes from Norse mythology. It's the name of the fertility godess Freya's home, and this is where she takes her half of the dead (Odin taking the other half).
Or, as the Danish novelist Martin A. Hansen put it in his classic 1952 essay on belief in the old North, "Worm and Bull" – here in my translation:
"Freya's death home is Folkvang, and she shares the dead of battle with Odin, Grimnismal tells us, but whereas we know of Odin's Valhal and the kingdom of Hel, mythology does not tell us what Folkvang is. Attempting to follow the circular path of ideas in the fertility cult, the conclusion is simple to make, that Folkvang can only be one thing: Nature itself. Freya's death home is the forest, the lake, the bog."