The design theme from my Vindauga Blanket just stayed in my brain after I knit the first one, demanding to be knit in more variations! And when that design theme met with my experiments in 2-dimensional gradients (or matrices), the result was the Vindauga Baby Blanket, which I've finally managed to publish the pattern for.
You can buy the Vindauga Baby Blanket pattern on Ravelry. I've also dyed a small number of kits, you can find them at my Etsy shop. The colorways are purple-blue (dyed with cochineal and indigo – sold out), red-blue (dyed with madder and indigo) and green-blue (dyed with weld, mugwort, and indigo).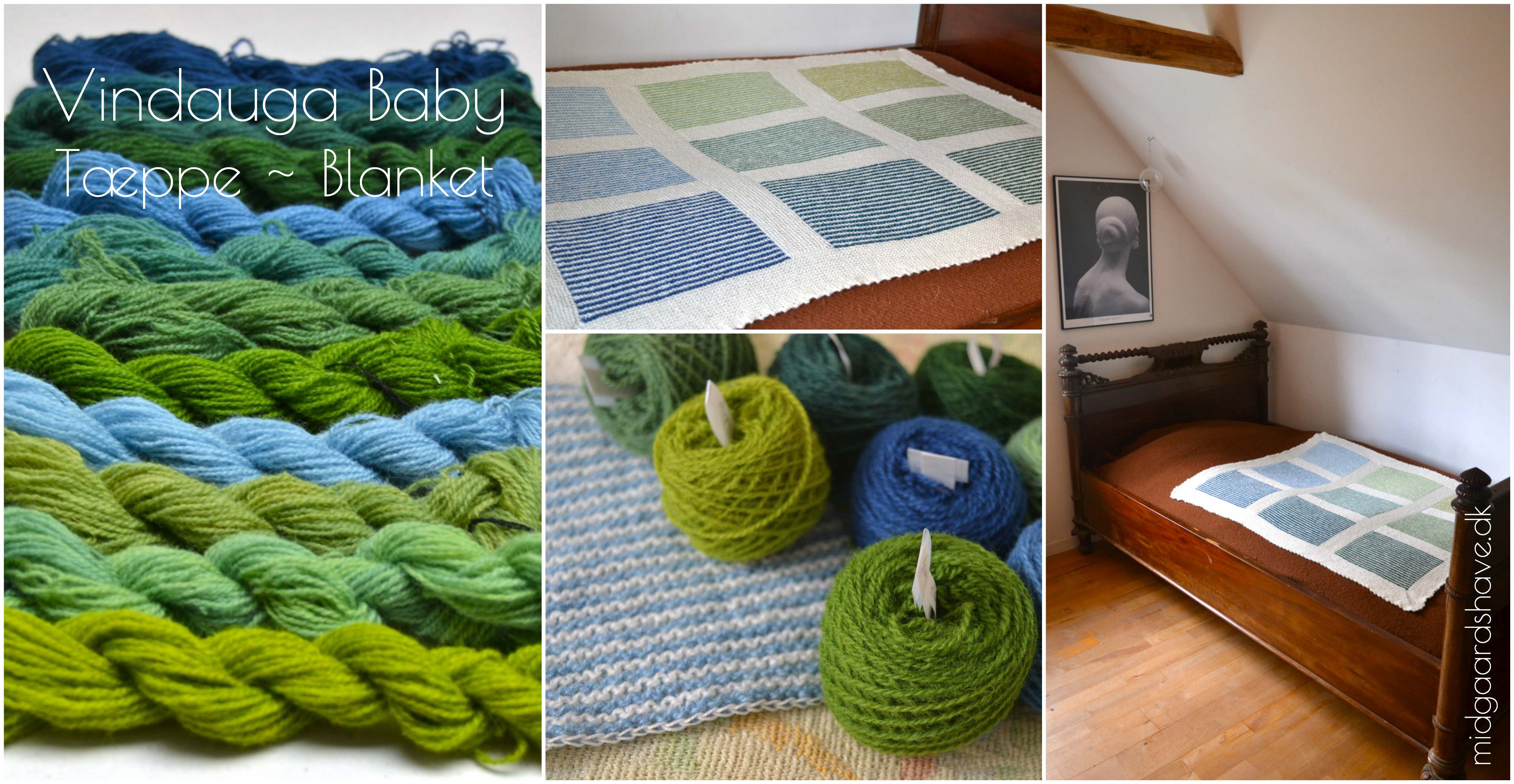 I've now written the pattern, had it test knit, and corrected over and over again. It's finished, and now published in Danish and English. I'll be the first to admit that actually finishing a pattern is not my favorite part of the process from idea to pattern. But if I don't pull myself together at some point, then my ideas end up as just that – ideas in my head.
But dyeing the matrix mini skeins is a lot of fun. I've worked with these 2-dimensional gradients for some time now, but it's still difficult to get them just exactly right!
First, I dye gradients of red, pink, or red with madder, cochineal, weld, tansy, or mugwort. I make 3 skeins of each. Then, I overdye with an indigo gradient, giving each of the 3 identical skeins a different indigo overdye. This may not sound difficult, but both steps are hard to control.
When dyeing with cochineal and madder, I find that the first bath always gives a more intense color than the second one. But sometimes, the second and third give about the same. It's also difficult to control the exact shade of blue with indigo dyeing. One factor is how long you dip skeins in indigo, another factor is the number of dips. But the amount of available indigo in the vat also changes over time. Even after making many sets of matrix dyed skeins, it's still a challenge!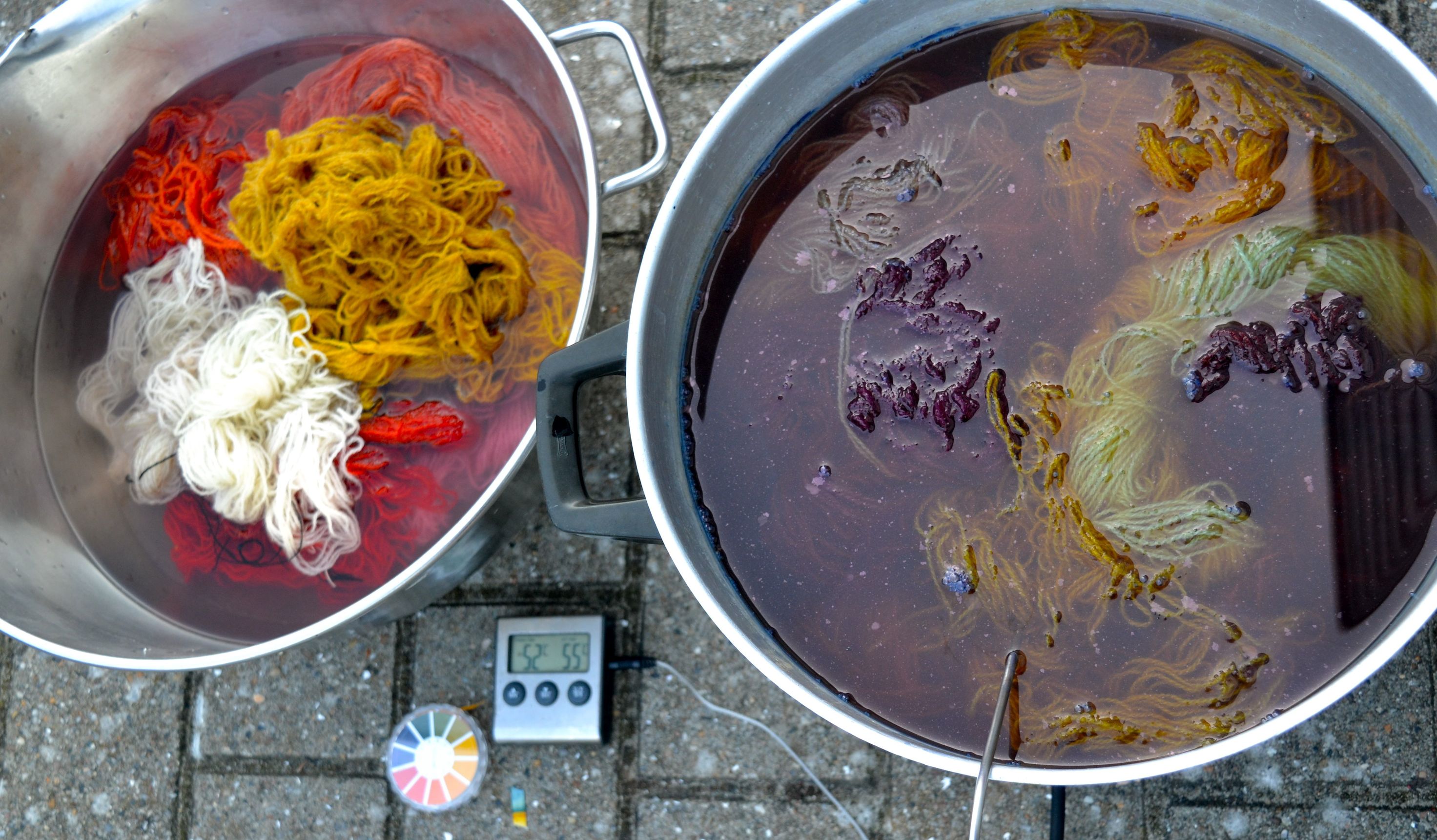 See projects on Ravelry: