Last week, I brought my yarn and kits to a market, and took the chance to chat with lots of people.
~
Lots of people stopped by, some drifted by on their round of the entire market, others stopped to chat.
There were two things that most people told me. The first one: they really liked my colors, and didn't need to be told that I only use natural dyes. And I completely agree! These colors basically shout that they are natural:
The second one: people seemed to like my designs, but thought they were complicated. And well, I sort of knew that. I use techniques like provisional cast ons, grafting and so on, because it gives better results. I insist that these results are better, but I do understand that many people find such techniques difficult, or think they are.
So here's my resolution. I will write easier knitting patterns. I'm reworking my Vindauga Baby pattern, making a version that only uses standard knitting techniques. I'm going to keep the picot edge, that one is easy, and very decorative. My plan is to release the pattern again, this time with an easy and a challenging option.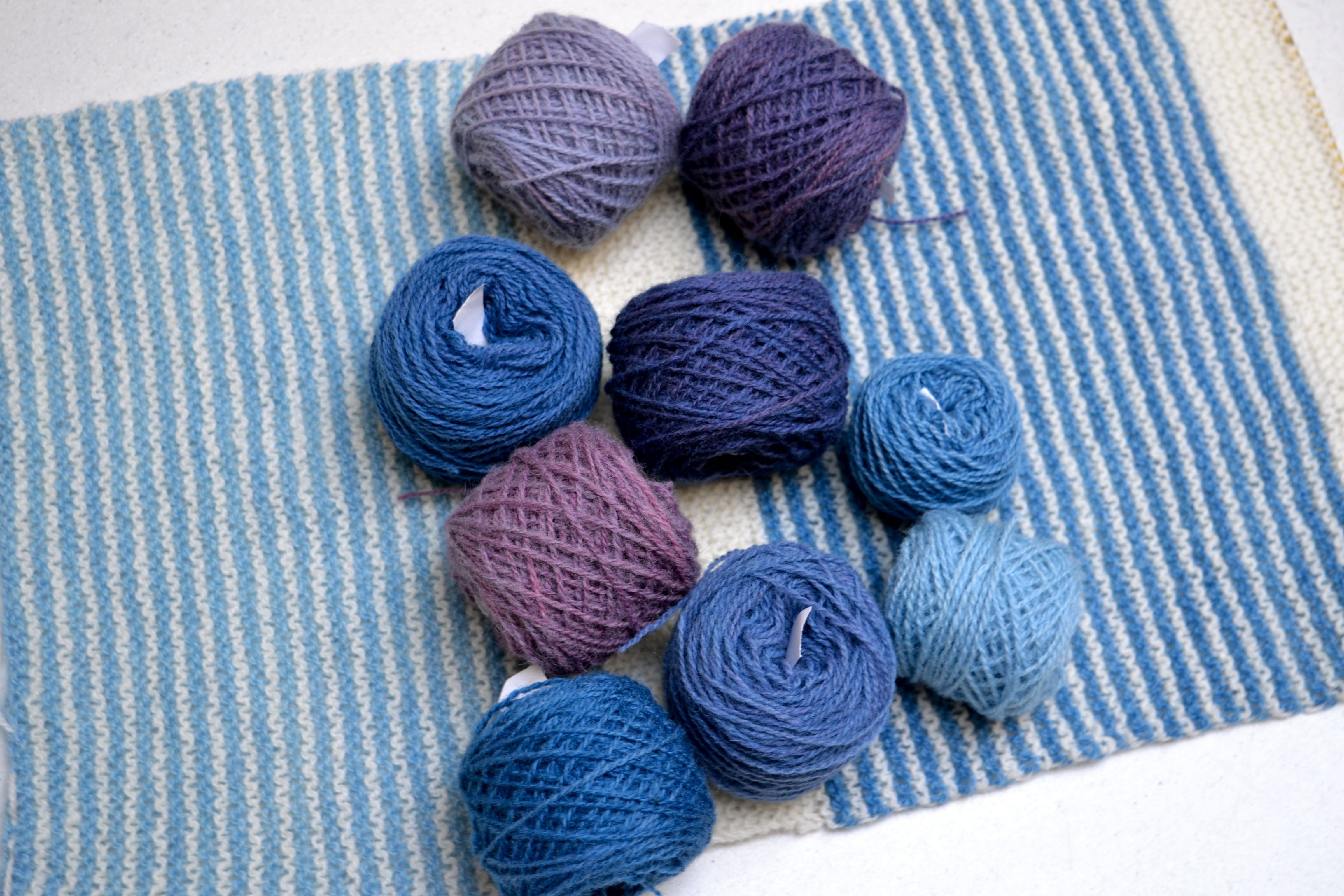 Finally, I've deployed my secret weapon. My Mom! She dug through all my yarn, and found this: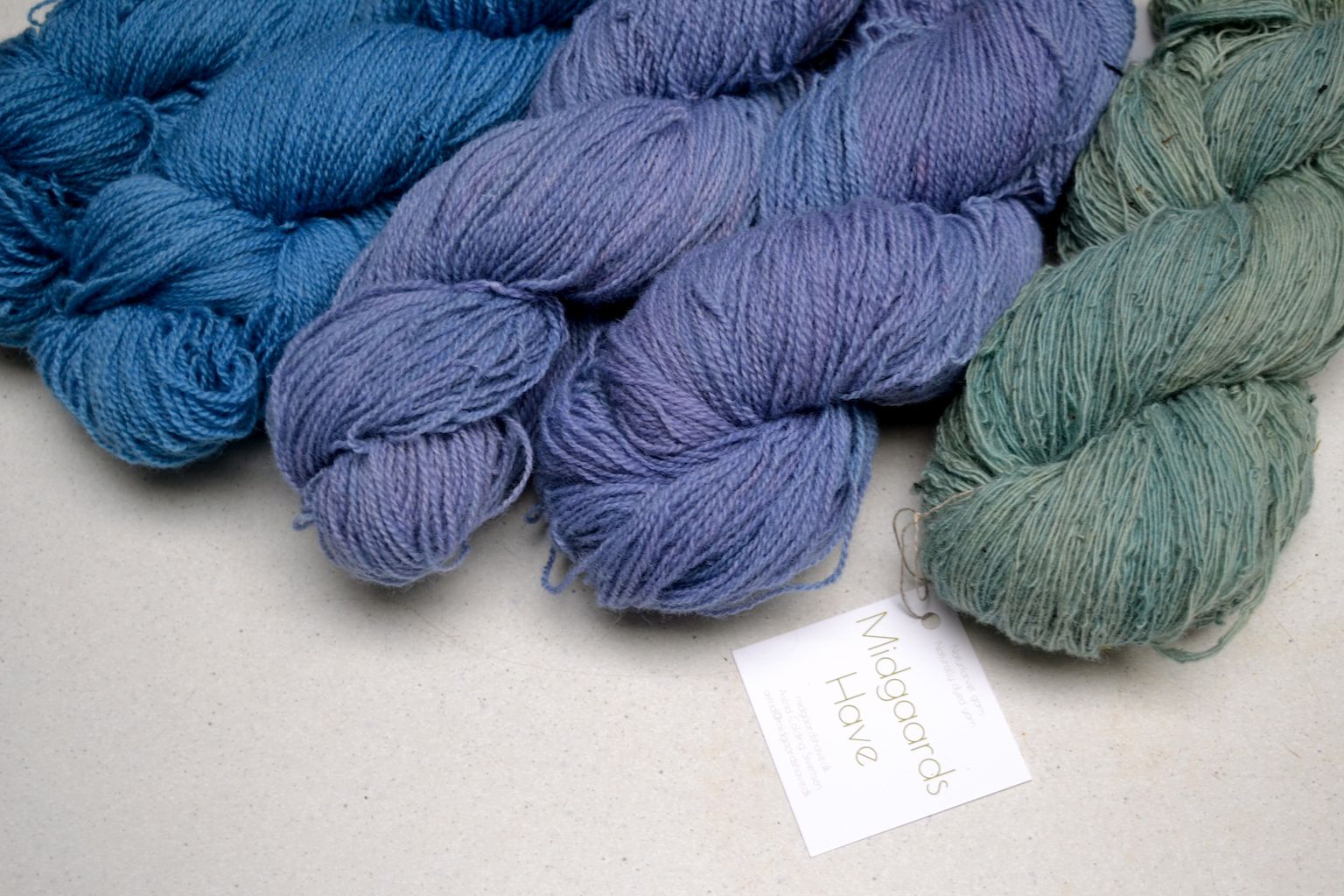 To begin with, she has her hands on the blue-green skein of Norne (that sort of had my name on it). Her plan is simple, geometric garter lace, it'll be interesting to follow the progress.