In the summer, when all the plants stand tall, I usually collect good bundles of tansy, yarrow, and other wild dye plants. And they have to go before the next harvest.
~
My dyestuff stores from last year contained big bundles of mugwort and tansy, a smaller amount of yarrow, a box full of dry velvet pax, and dry pomegranate shells (among other things).
Spring has shown itself from its worst side this year, but I've managed to get outside with my little stove on an extension cord, working to bring down the amount of stored dyestuffs.
First, velvet pax. I found quite a nice harvest of this mushroom last year, more than half of what i found was from driving through a small forest, spotting the mushrooms, and hitting the brake!
I had 190 g of dried mushrooms. On 100 g of wool, that gave a good green (middle skein in photo below) and the afterbath a green-beige (right). I could not capture the color in the photo, but I was pleasantly surprised how well the dried mushrooms retain the color potential, including the green tones. In conclusion, velvet pax is a very good dye mushroom, fresh or dry.
There's a beige skein on the left in the photo below. That's 100 g of yarn, dyed with enough dried mugwort to fill a large dye pot completely. I even gave it an iron afterbath. Thinking back, this is actually the second time i get dull beige from dry mugwort, and the conclusion is that it does not dry well. The fresh plant, on the other hand, gives a nice yellow-green.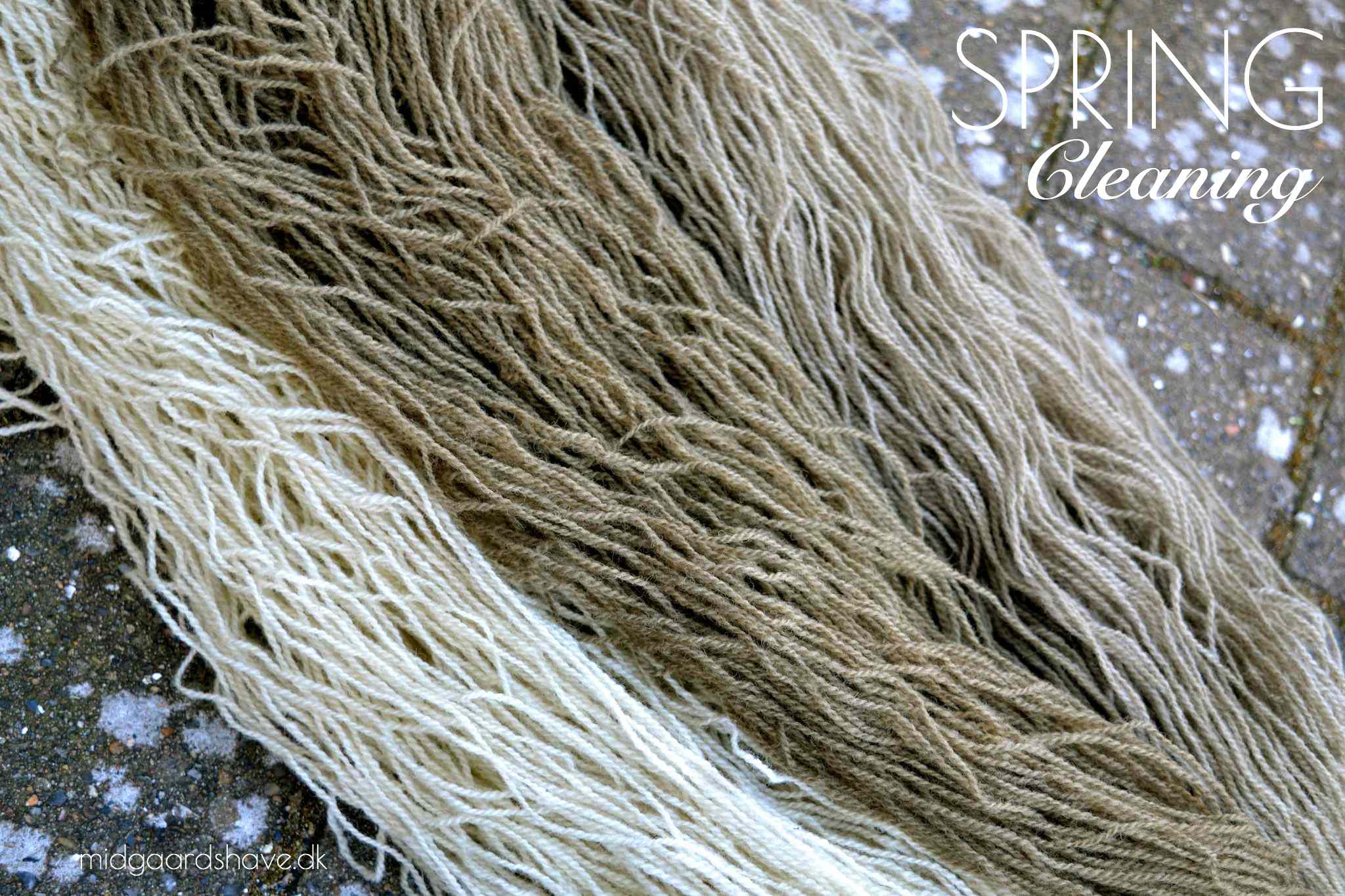 Next up, pomegranate shells. I had saved a very modest amount of shells, from just two fruits, weighing 85 g dry. I followed Jenny Dean's "Wild Colour" and put the shells in a plastic bag and pounded them with a hammer. To test the new (to me) dyestuff, I wound two 12-gram skeins of Fenris (100% wool) and a small 5-gram skein of Bestla (silk-merino).
The pomegranate shells gave nice yellows on wool and silk. I modified one of the wool skeins with iron, and that gave a darker, greener tone, that actually looks a lot like the color from velvet pax.
Next time people eat pomegranates around here, the shells will be saved. They give a nice color, and they are available during winter, where little else is there in terms of fresh colors.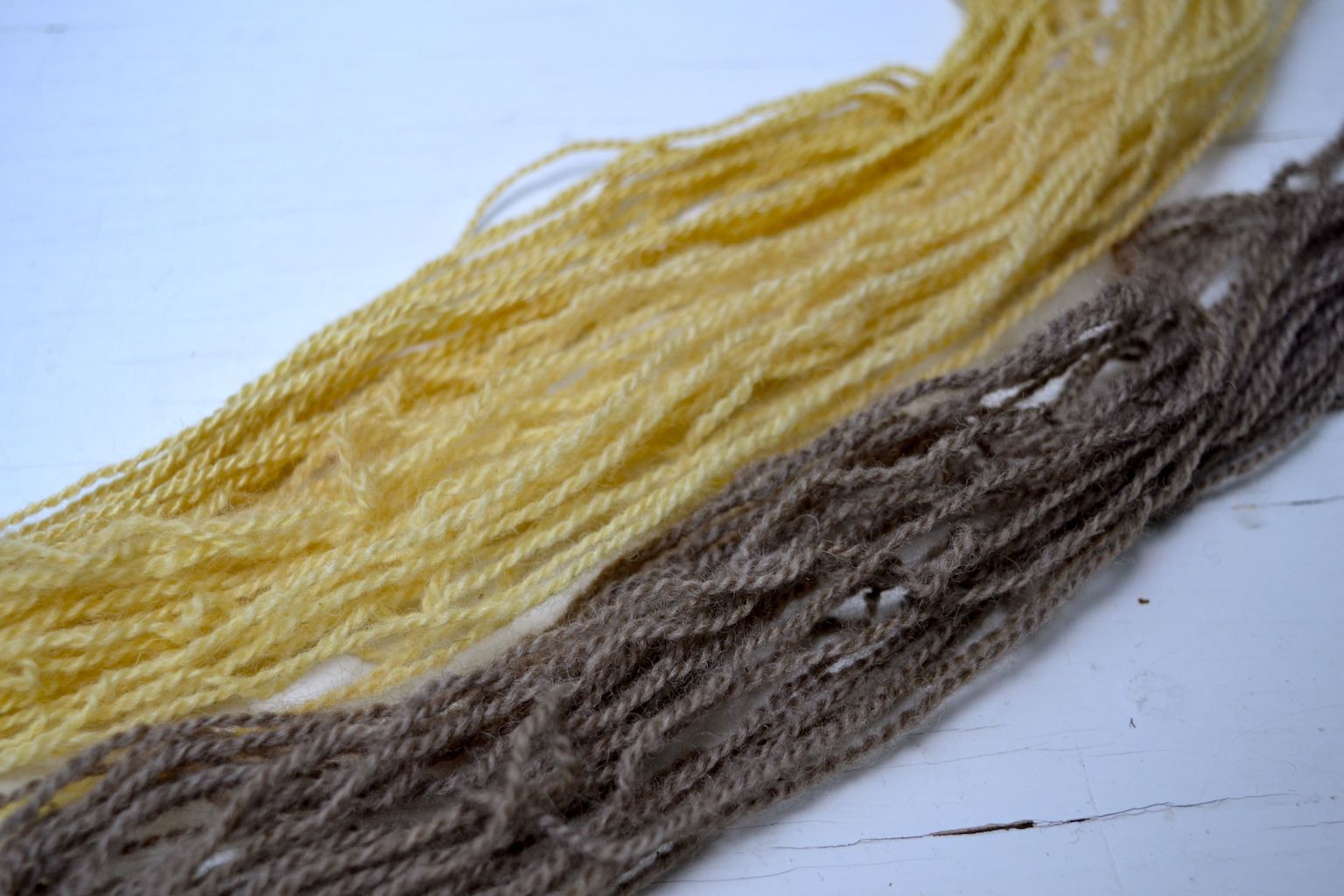 Several large bundles of yarrow, tansy, and mugwort turned into the yellow-beige first dye for a new round of matrix dyed yarn for Baby Vindauga kits. The second yellow os weld, and the skeins are overdyed with indigo as usual to produce the 9 different blues and greens.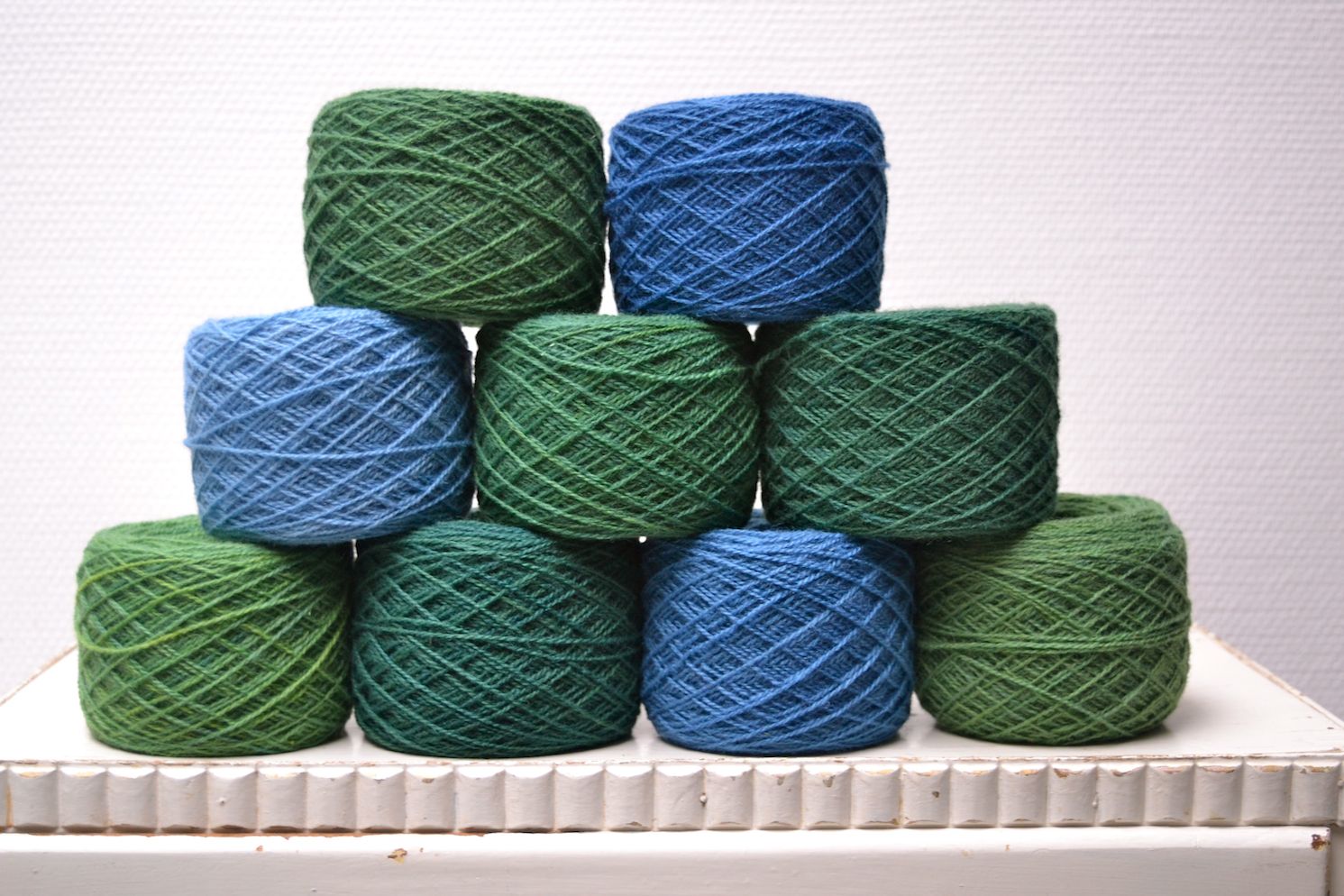 And once I got started, a matrix in purple and blue, using cochineal and indigo, also appeared.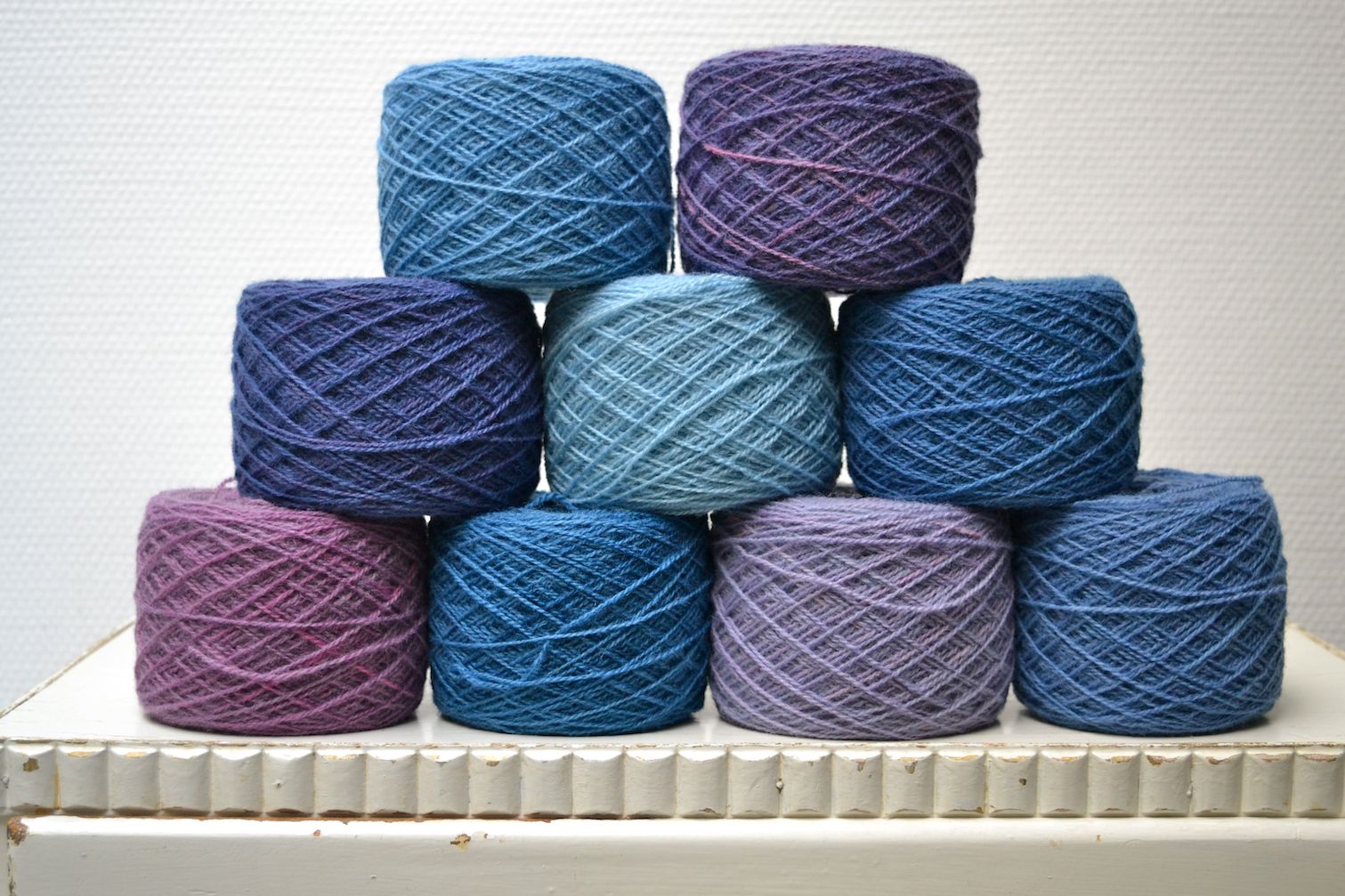 The matrix skeins turned into contrast colors for new Baby Vindauga Kits, you can see them at my Etsy shop: