The weather here in Denmark has been all that bad in March. I suppose you're supposed to make some comment along the lines of "in like a lion, out like a lamb", but really, good and bad weather just depends on expectations. I've been sitting outside in the sun a couple of times already, knitting. And we've been on several good walks. There isn't much new growing yet, so the most interesting living things right now are mushrooms and lichens growing on trees.
This is Evernia prunastri spreading over a tree trunk. I didn't gather any of it this time, but I have dyed with it before. You have to use the ammonia method on this lichen, in which case it yields nice tones of pink.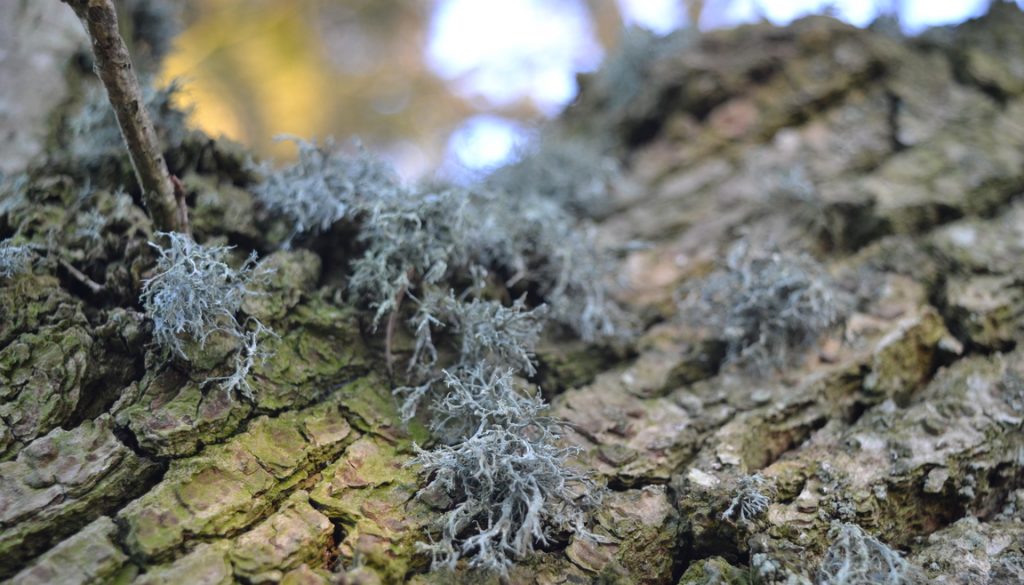 We also walked to the edge of Gudenaa, the largest stream in Denmark (I wonder if you could even call it a small river?). Early in March, it had flooded quite a large area, but that is already coming down now.

We have borrowed a piece of garden not far from there, and I managed to plant the first seeds on February 28th, dyer's greenweed. Before that, I kept the seeds in the freezer for two weeks because they need cold stratification to break dormancy. I didn't try the freezer last year, and none of them sprouted last year. So I hope it works this time.

We also found ourselves walking in the forest, which was full of interesting things despite the time of year.
Here, a lot of cones that have been picked apart. We found them in a big pile under a tree. It's the work of a squirrel, its signature being that there are still some bits of material sticking out from the cone's stem. If a mouse had eaten these cones, it would have cleaned everything off.
We also found jelly ear / wood ear (Auricularia auricula-judae). It is edible, but they were a bit slimy, so we just left them.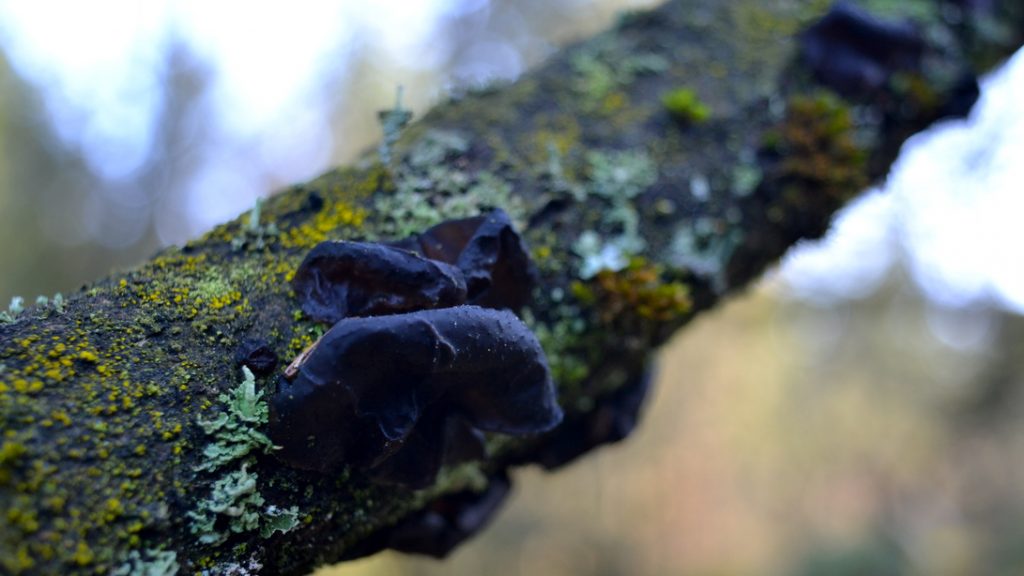 A perfect leaf skeleton (found by my daughter)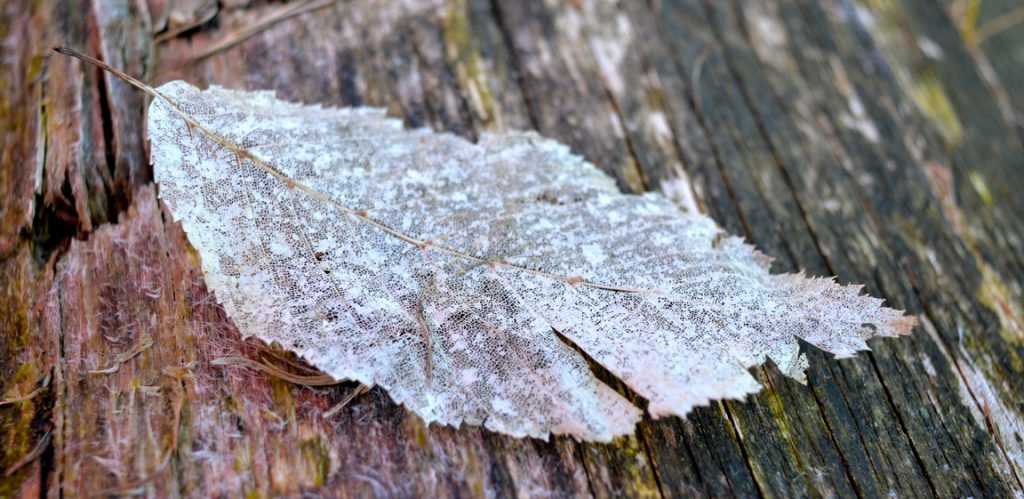 And this log, patterned by the paths eaten by worms when it had bark. I wish I could knit this pattern…
Finally, I found a lot of rusty gilled polypore, Gloeophyllum sepiarium, which grows on dead coniferous tree, it even grows well on treated logs, like these ones: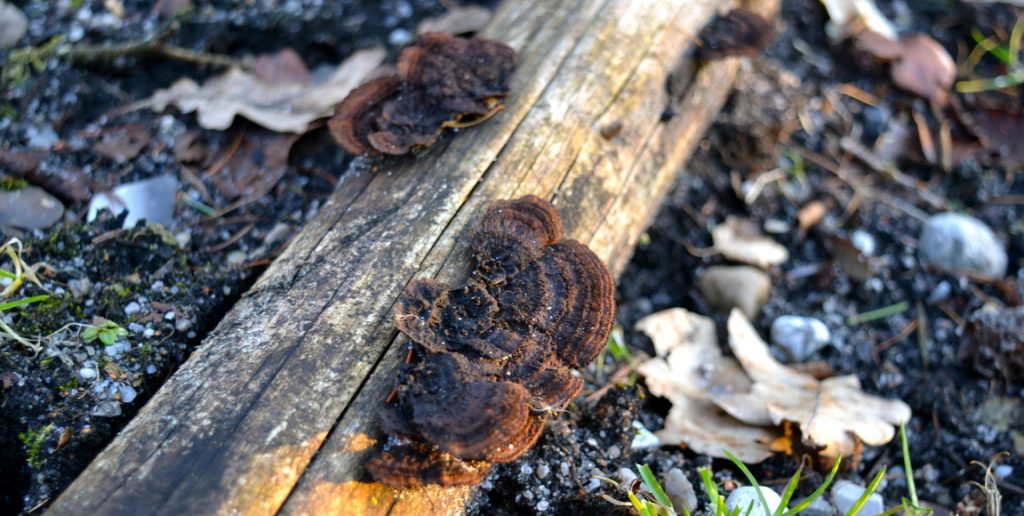 These polypores are old, there's actually lichens growing on them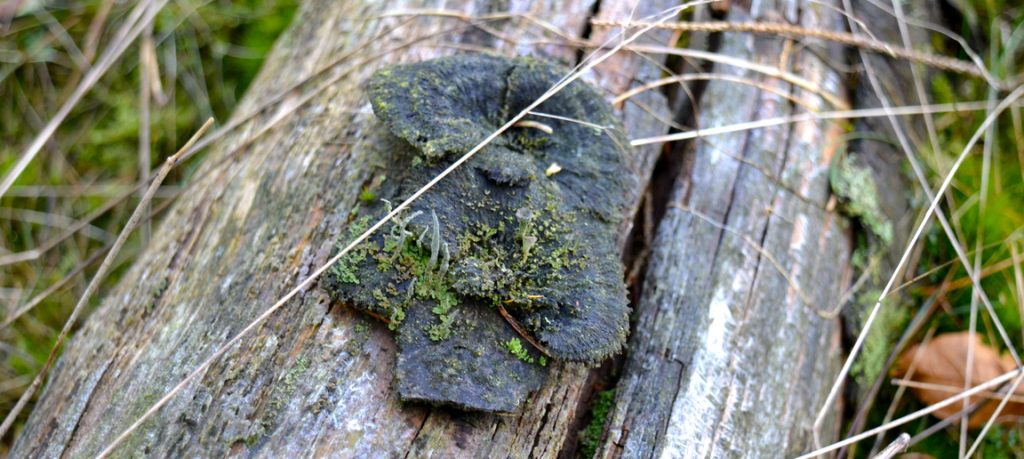 And here it's growing in neat lines, guided by the cracks in the tree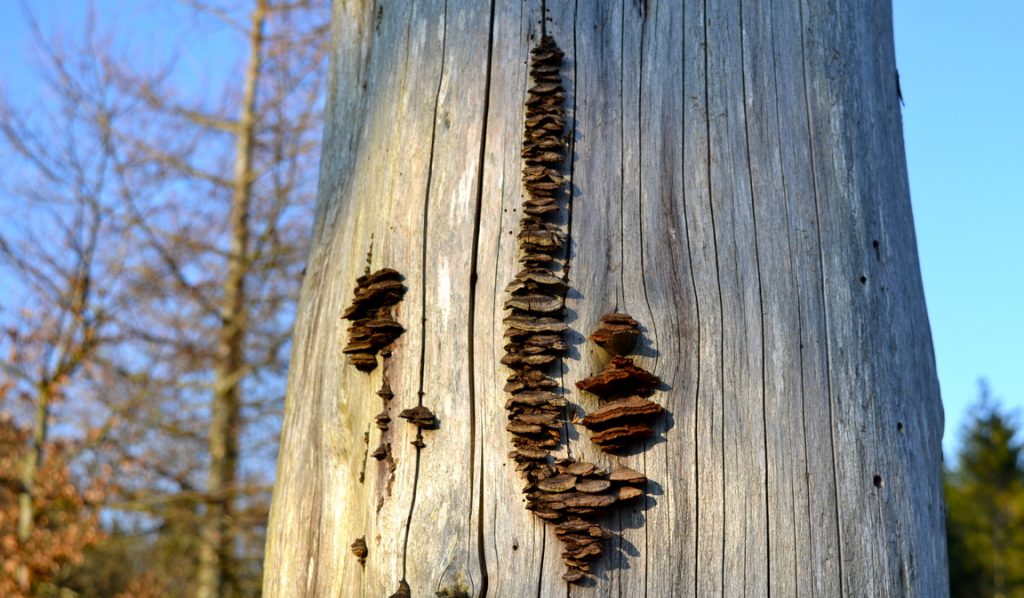 This is what the mushroom looks like seen from the bottom. It looks like gills, but this mushroom is a polypore with quite oblong pores.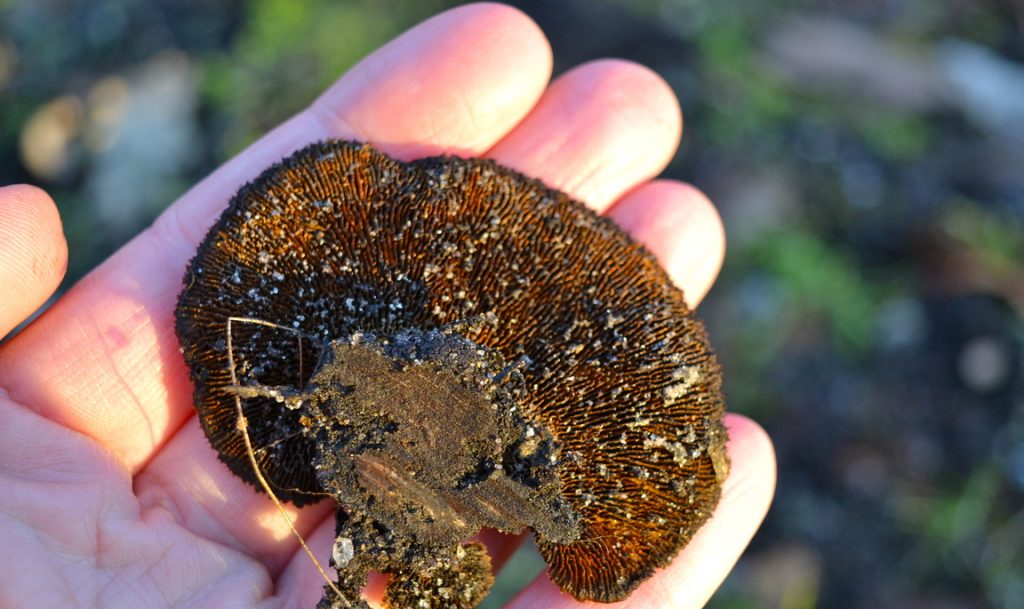 Rusty gilled polypore is supposed to contain a quite good brown dye, so I harvested a nice pile of them. More to come on that!
Save