I designed a simple, color knit hat for children and adults, Bilskirner, a while ago. Now, I've finally completed the pattern with matching children's mittens and adults' mitts, and the pattern is up in my Ravelry store.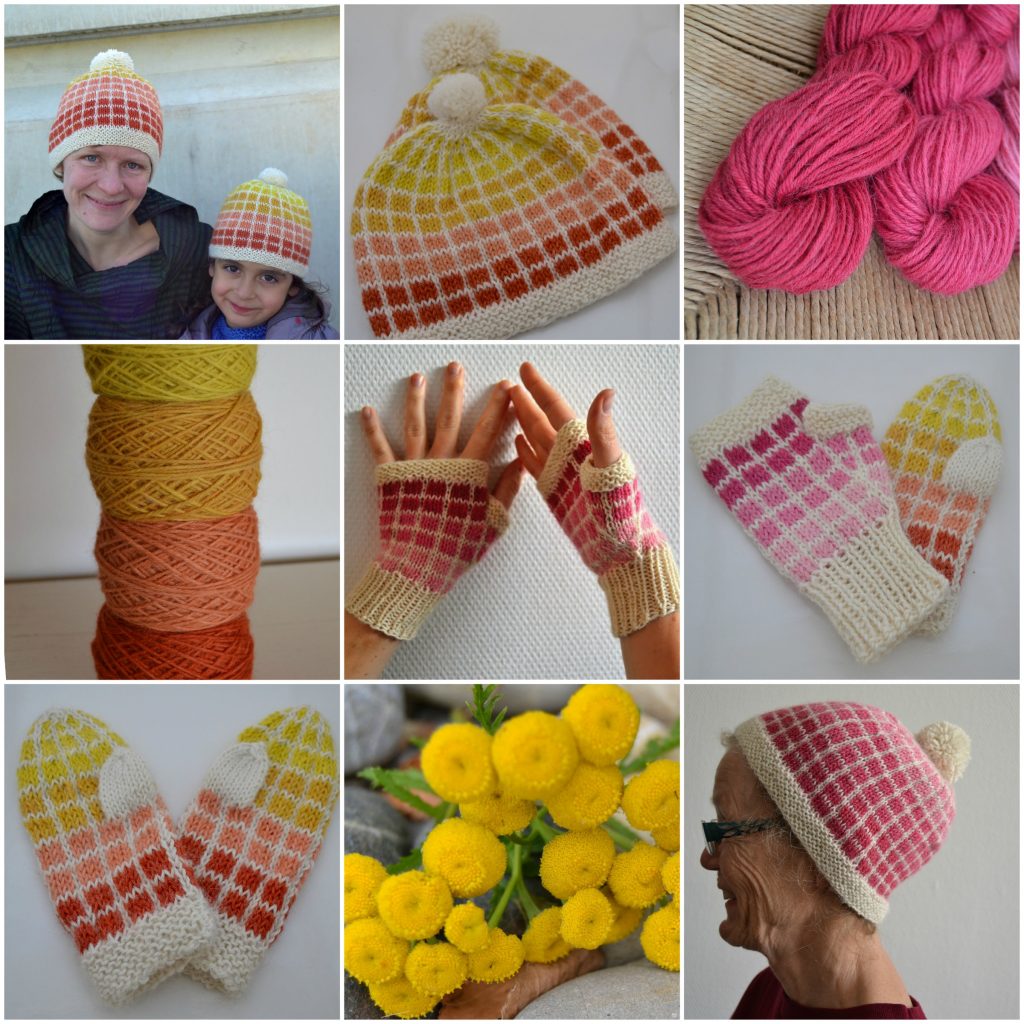 The mittens will fit a 3-4 year-old. The thumb is knit from live stitches from knitting stitches on to scrap yarn.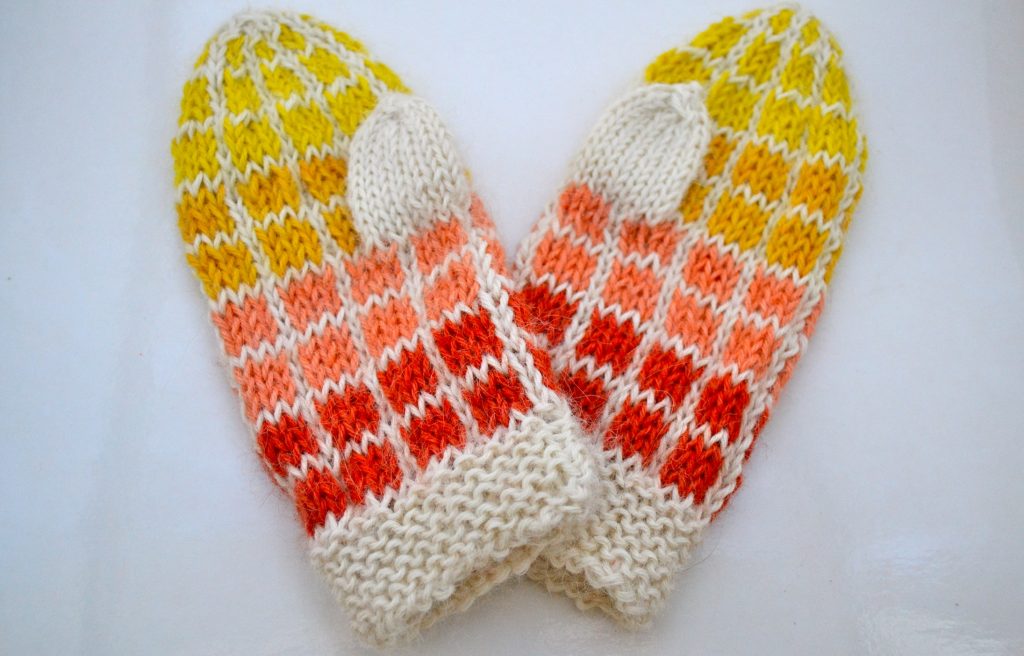 The adult mitts have a slightly unusual construction. You cast on at the edge closer to the fingers, then knit towards the rib cuff. That means you create the thumb gusset with decreases. I think it gives a nice fit, and decreases always look cleaner than increases, I think.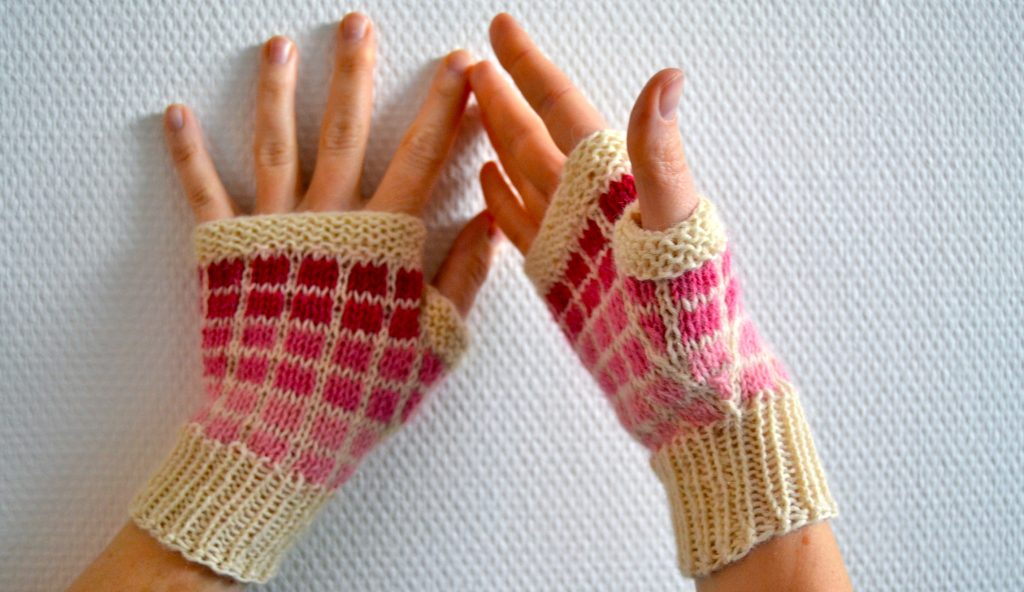 You can buy the pattern on Ravelry