Summer finally came roaring with several days of temperatures around 30C (yea, hot for Denmark!). We've been outside almost all the time, except the times I've had to go into the house and check my dye pot on the stove.
Our garden is wonderful right now, the highlights are Sweet William (Dianthus barbatus)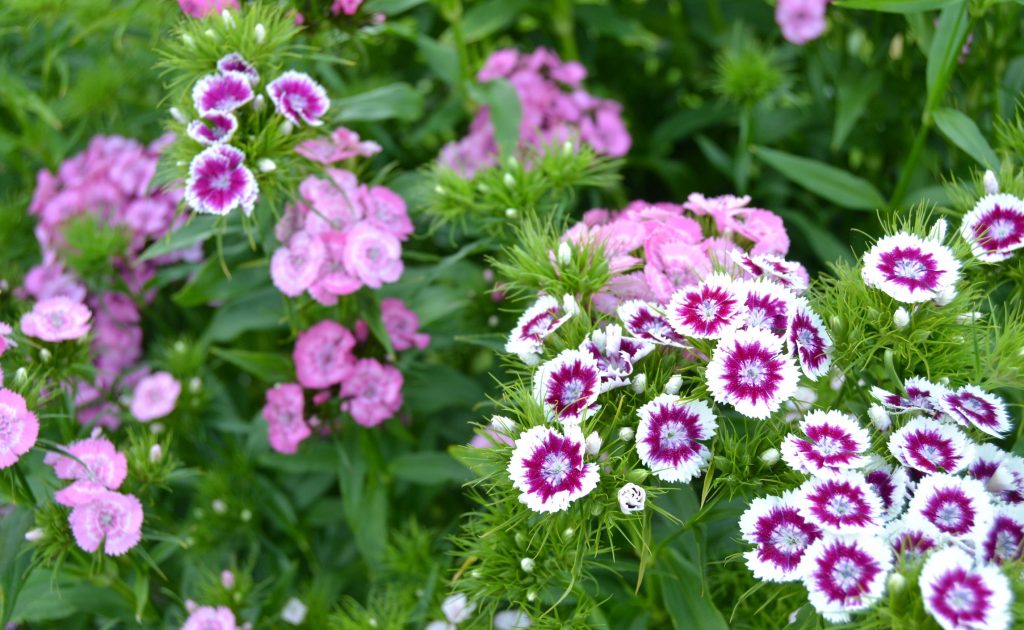 flowering thyme with bumblebees
and elder at its midsummer best – so fragrant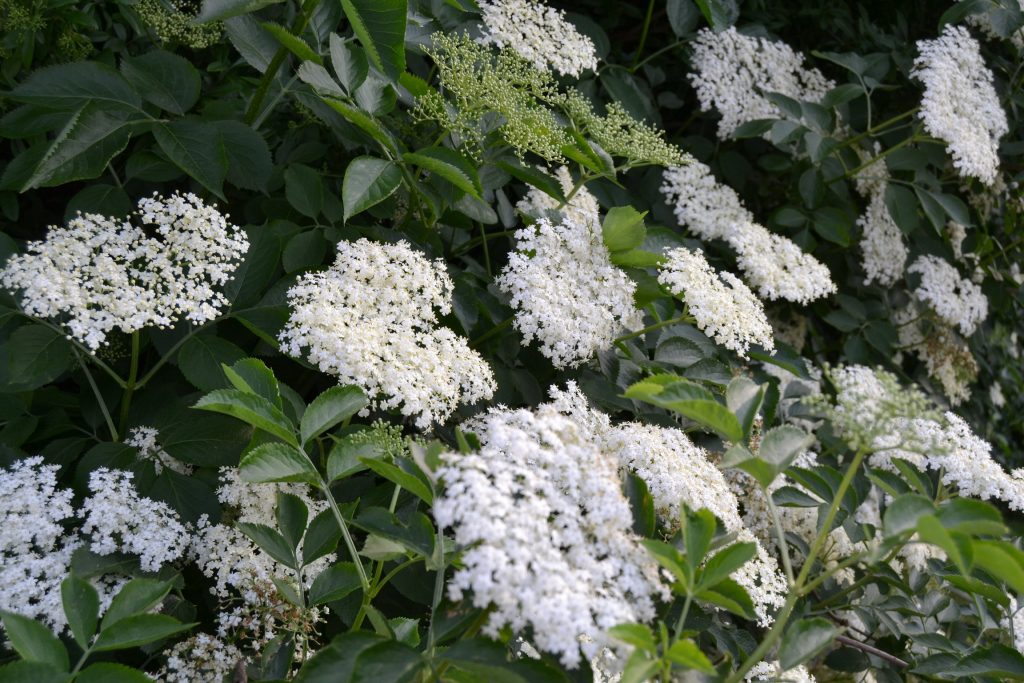 But I also have some potential dyes growing! Here is pot marigold which is growing everywhere in our garden because of extremely efficient self-seeding. It should give a nice yellow at some point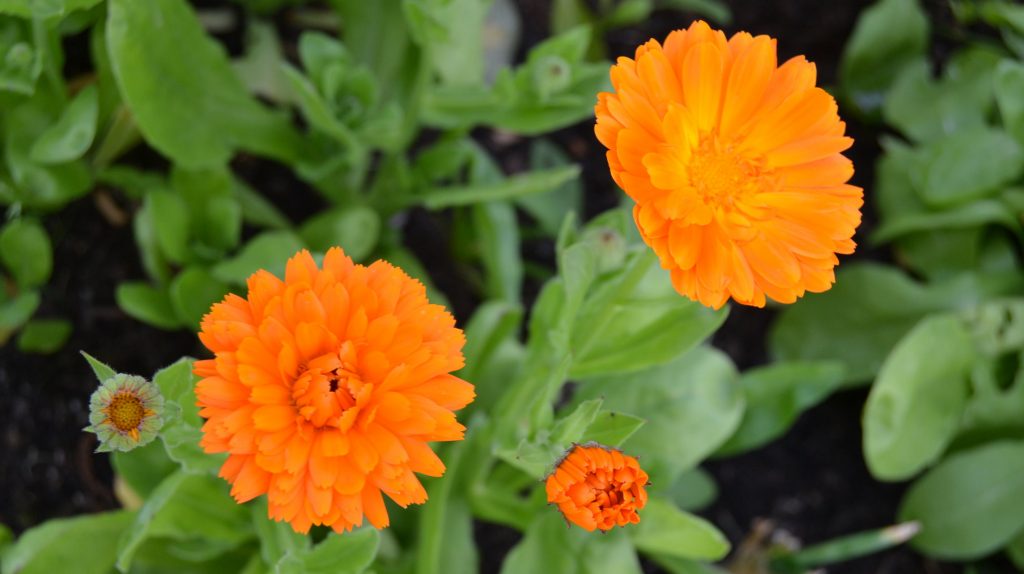 And then there is this. My woad plants. Previous attempts I've made were completely unsuccessful, so I'm very pleased that they are growing at all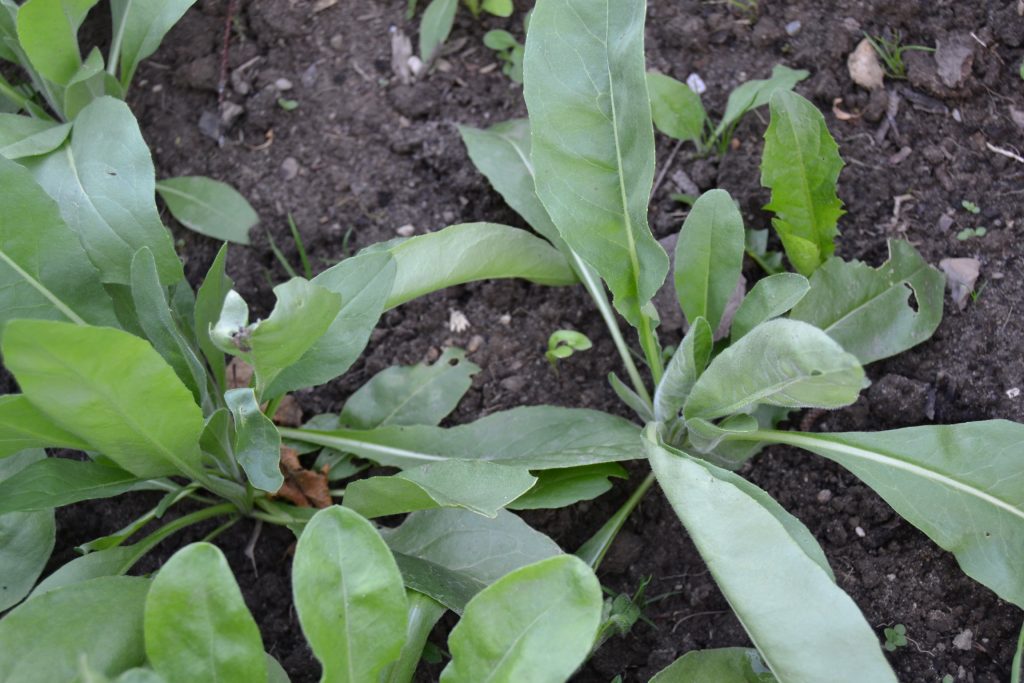 And finally, Japanese Indigo. I had to put them in a plot of hard and dry soil because we ran out of good spots, so I don't know how they will grow. I've never grown them before!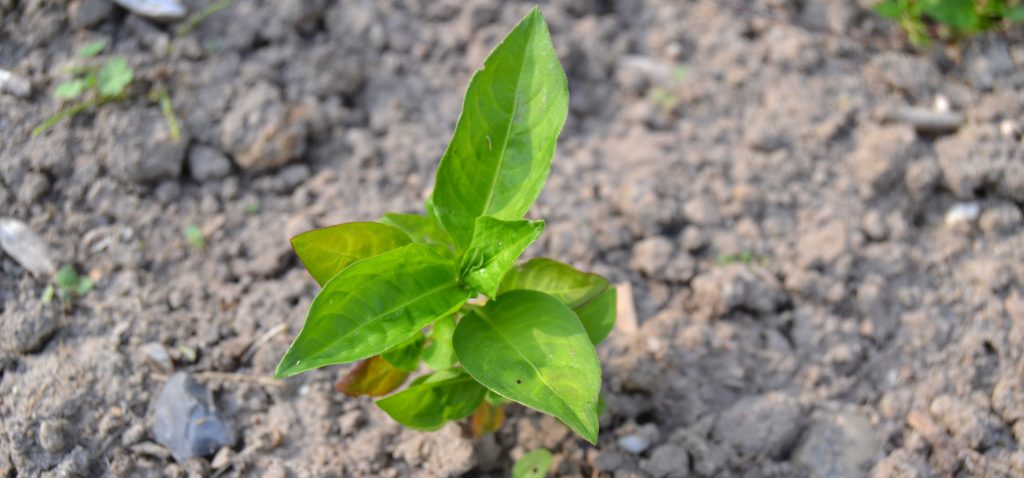 But instead of just waiting around for these plants to grow, I've been on several good walks to gather dyestuffs.
On the very last day of June, my daughter and I ventured out to gather some of the bounty of wild growing lupines that have been flowering for the past few weeks. And it was probably good we didn't wait any more, because most of them had already produced seeds on the lower half. I gathered just the flowers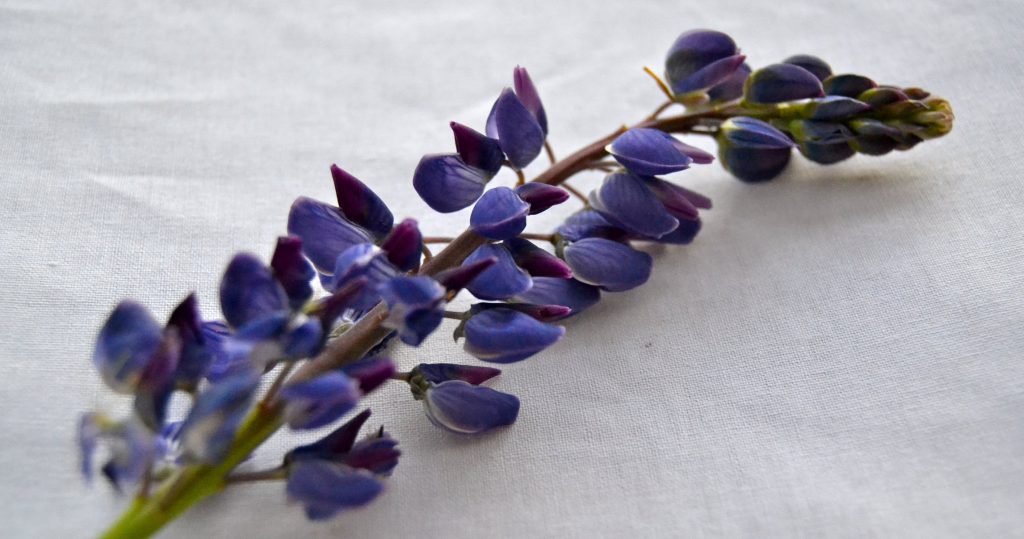 150 g of purple lupin flowers went into the dye pot, and I waited for my green yarn to finish. Only it wasn't green, but just one more yellow. A nice dusty baby yellow, but – yellow