Knitting stripes is so addictive. Here's a simple technique to make the color change from one stripe to the next smoother when knitting in the round
~
I'm working on the design for a girl's dress in multicolor stripes. It has a turned picot edge and it's knit top-down. The first prototype is knit in Fenris (100% wool, 450 m / 100 g or 492 yd / 3.53 oz) dyed with madder, indigo, woad, Japanese indigo, and a series of purples from cochineal overdyed with indigo.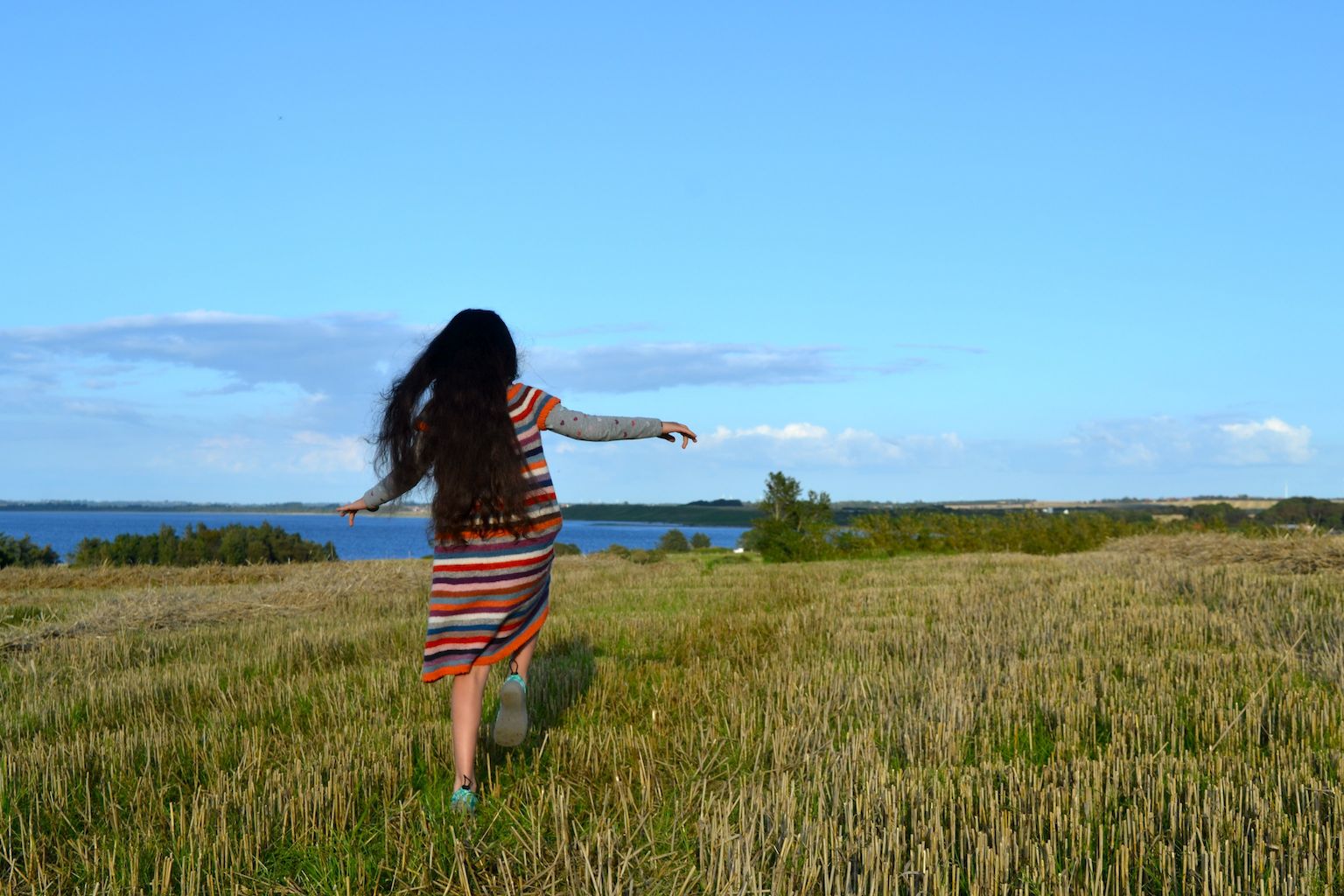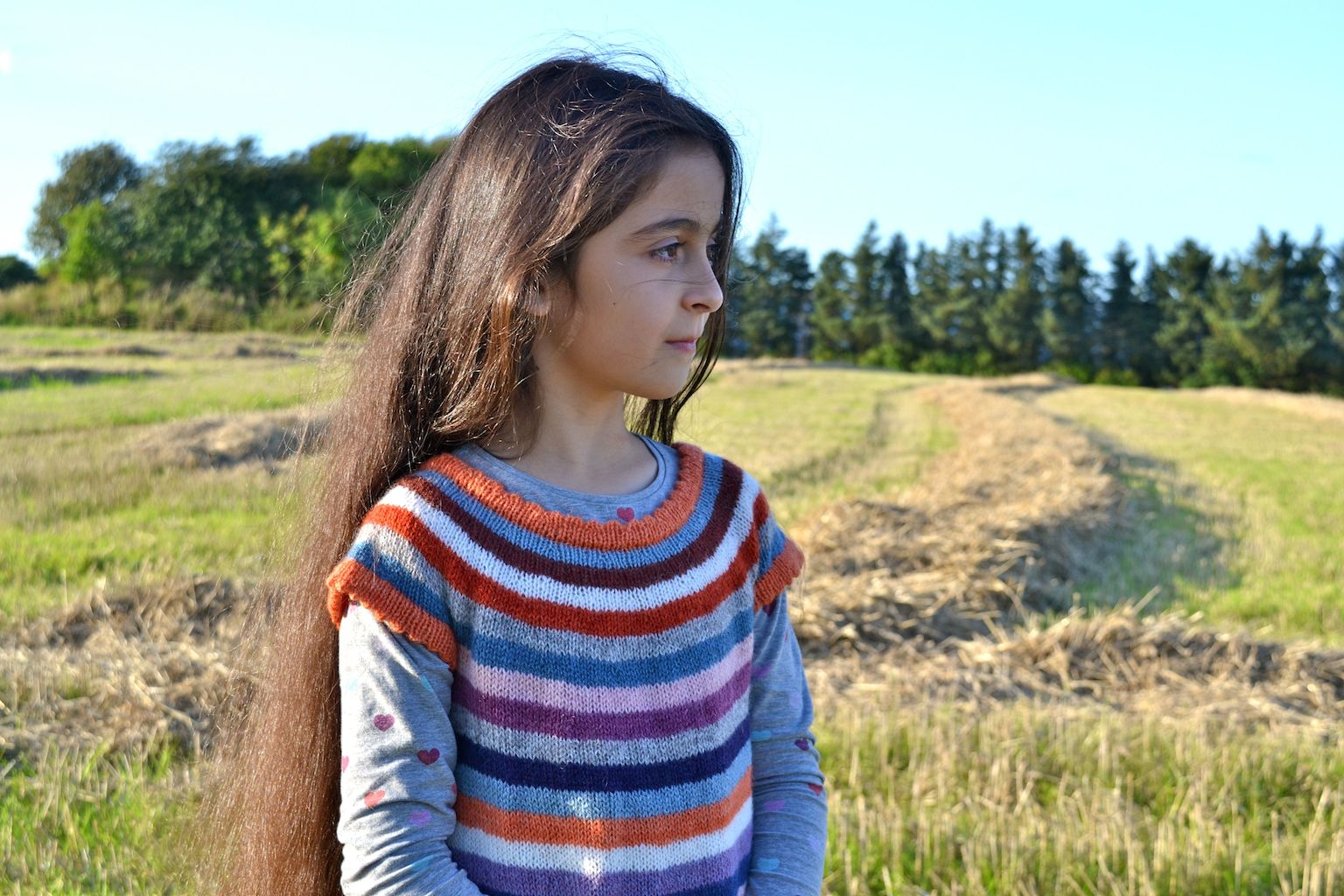 In order to make the color change from one stripe to the next as nice as possible (even though it's on the back), I used this technique:
After changing to a new color, first knit an entire round, then remove the end-of-round marker.
The first stitch that was knit with the new color is now the right-most stitch on the left needle – the stitch you were just about to knit. Insert the left needle through the stitch right under it from the right side. Don't let go of the stitch that was already on the needle. You now have two stitches instead of one, and they are not the same color: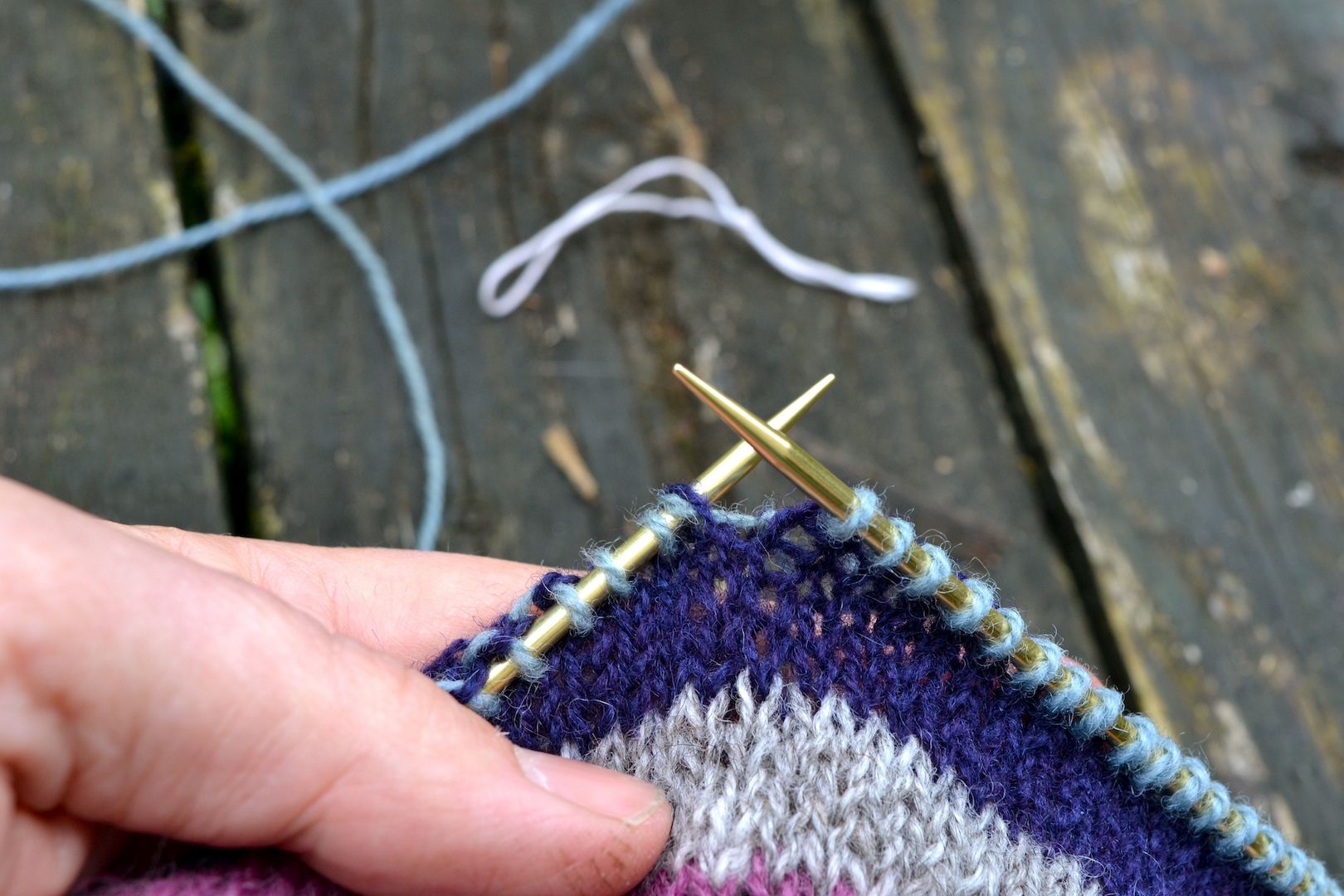 Now, knit the two stitches together (with a k2tog) and replace the end-of-round marker. The change of round has now moved one stitch to the left, but that is OK.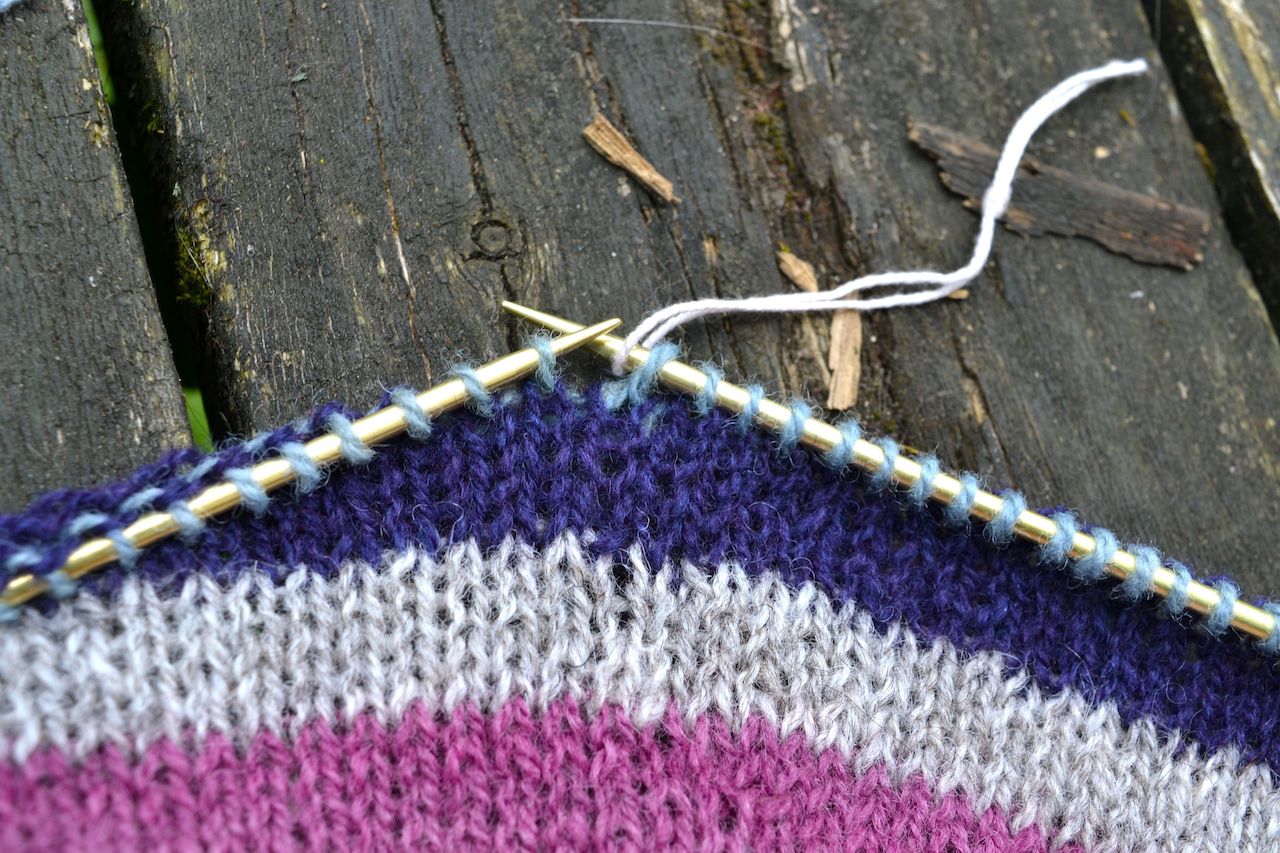 The result is this: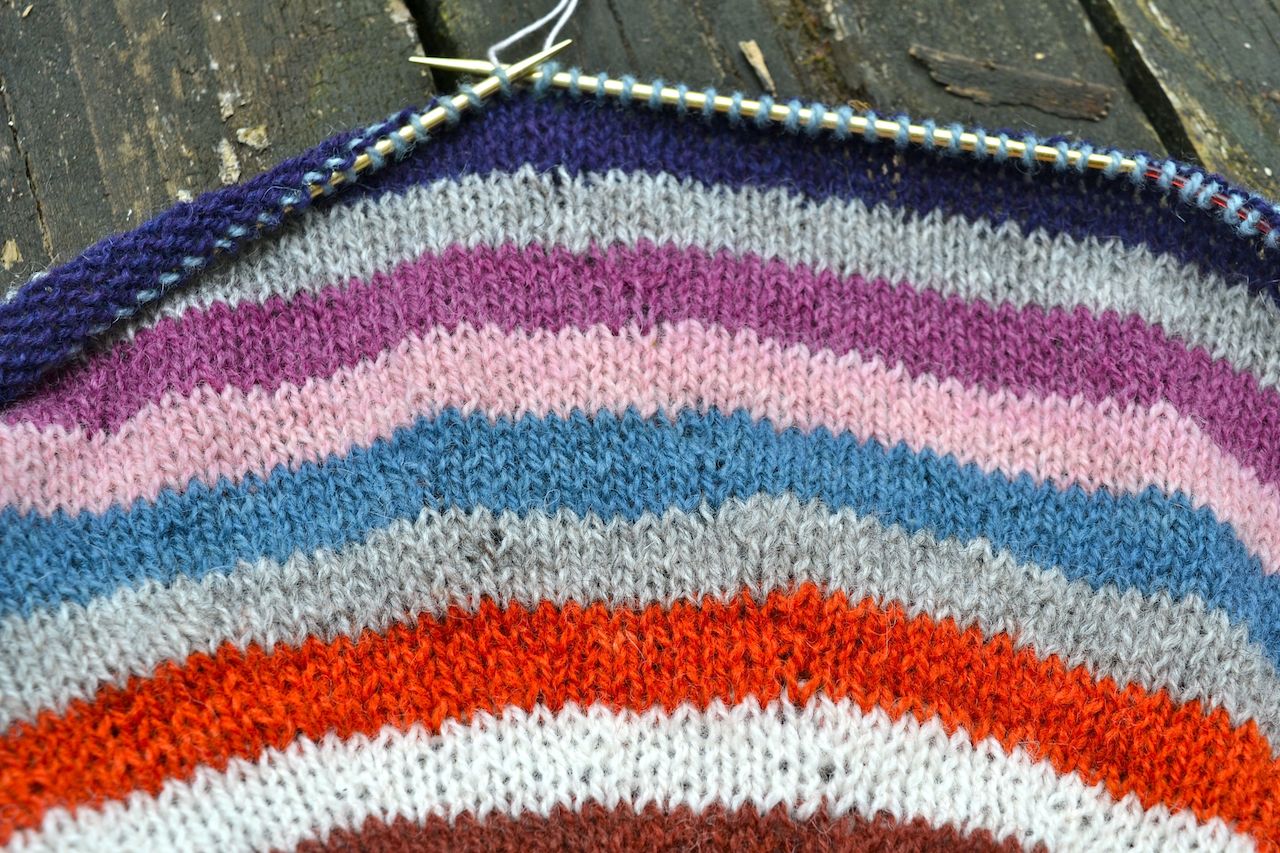 Not perfect, but a huge improvement over just cutting the old yarn and adding the new.