I've fussed over this design for a long time. I've knit it 3 times, and I've had a small army of knitters test the pattern. Now, I'm finally ready to release it!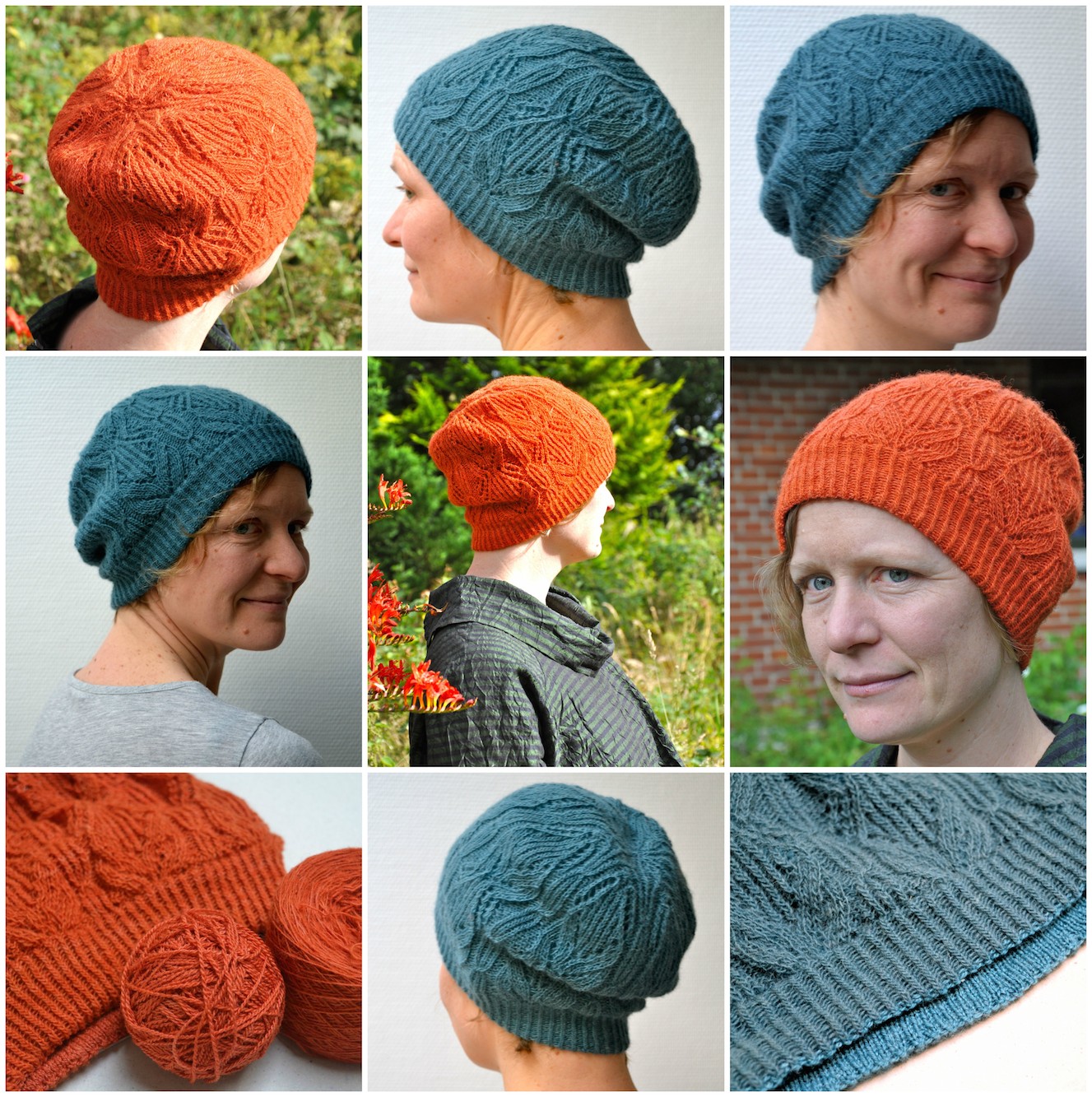 The Brisingamen hat is lined all over, and has a design that fell into place when many little pieces came together.
The yarn, for one thing. I've long dyed on the Norne base, a single ply pure wool yarn (700 yd / 3.53 oz). It has a very slight stiffness that makes it perfect for lace knitting. I hate knitting lace with very tiny, slippery, unmanageable yarn. Lots of such fine and expensive yarns exist, and people knit huge shawls out of it, it's just not my cup of tea… The only problem is that Norne is not a very soft yarn.
The solution: knitting only the outside in Norne. Lace is (yea, that goes without saying) full of holes, so the lining solves two problems: it makes the hat warm, and the inside soft. The lining is knit using a new yarn I recently started dyeing: Bestla, a 65% merino and 35% silk mix (656 yd / 3.53 oz). It is amazingly soft. I'm very sensitive to itchy wool, and I find it very soft.
Another big part is the lace pattern. The overall pattern repeat came from a Japanese stitch library, but I fiddled a lot with it.
The first prototype, knit in white, turned out child-sized: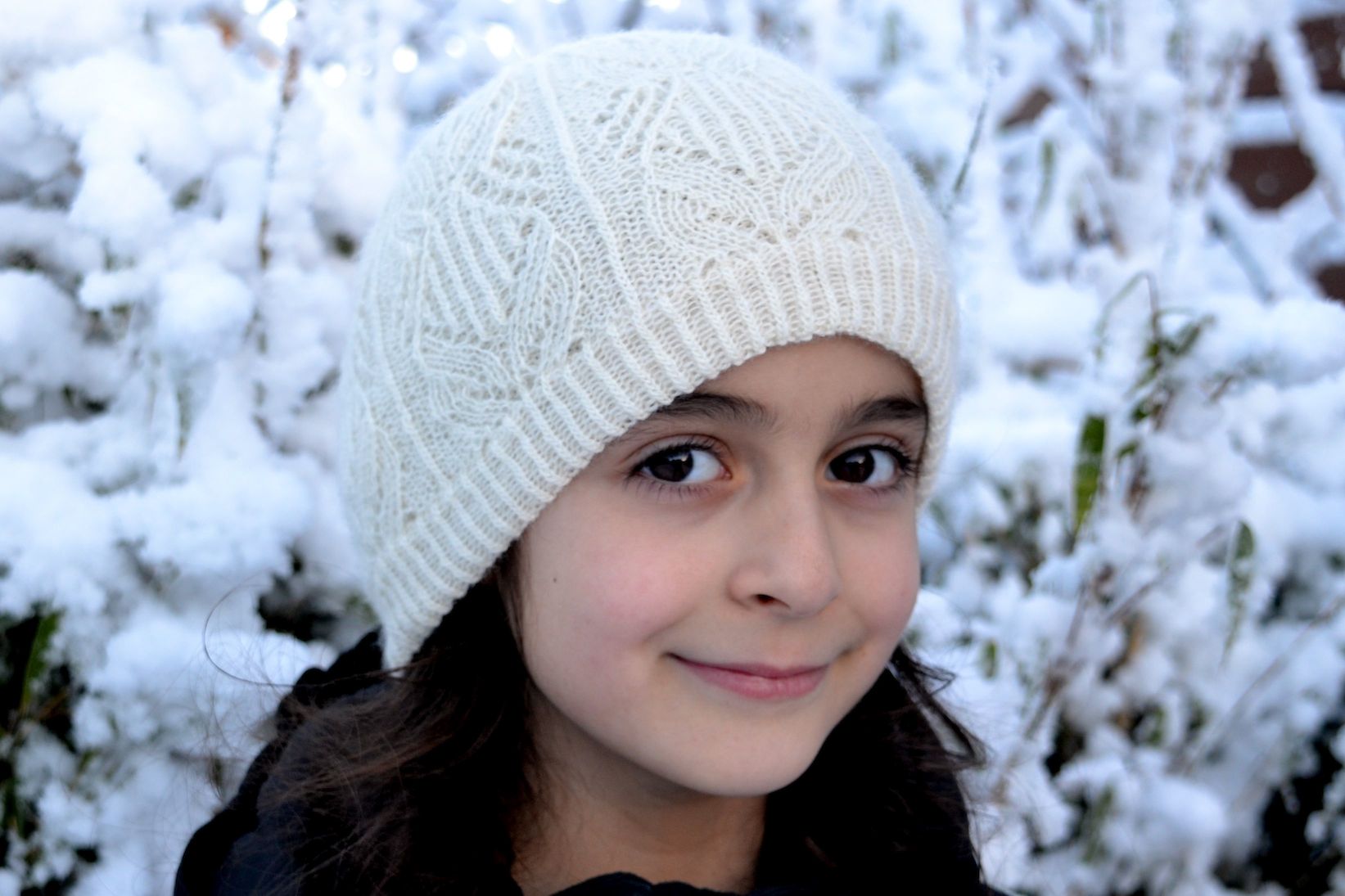 The final version has cables between the large lace motifs: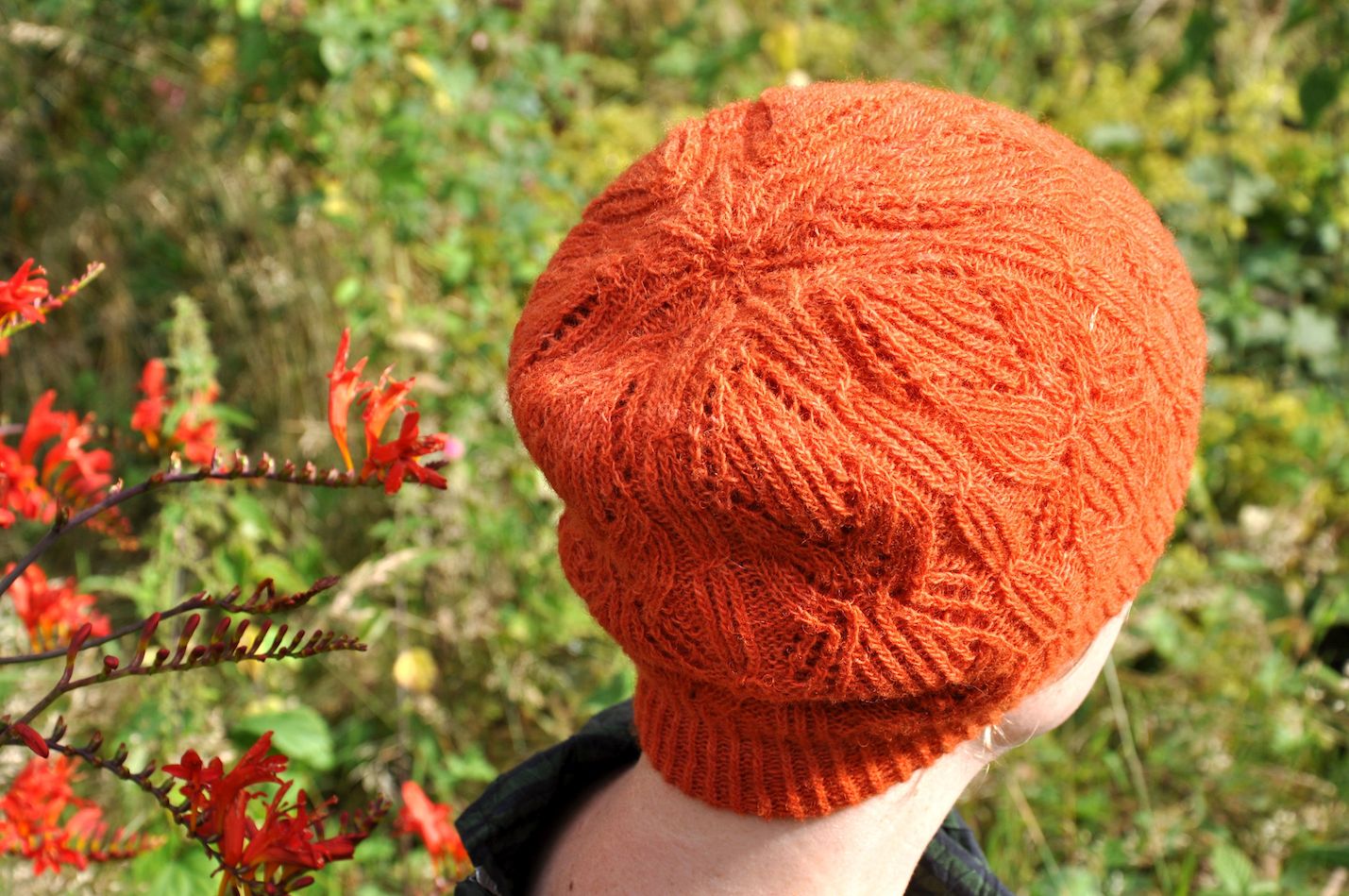 The large motifs gradually transition into smaller forms, and end in a rosette of small cables:
Finally, there's the construction of the lining. Care should always be taken when claiming you've invented something new, but I have never seen other patterns that use this construction. I started with two provisional cast ons. After knitting a bit, they are knit together. Now, the brim is knit from one set of stitches, and from there, the outside of the hat. Later, the other set of stitches is used to knit the lining.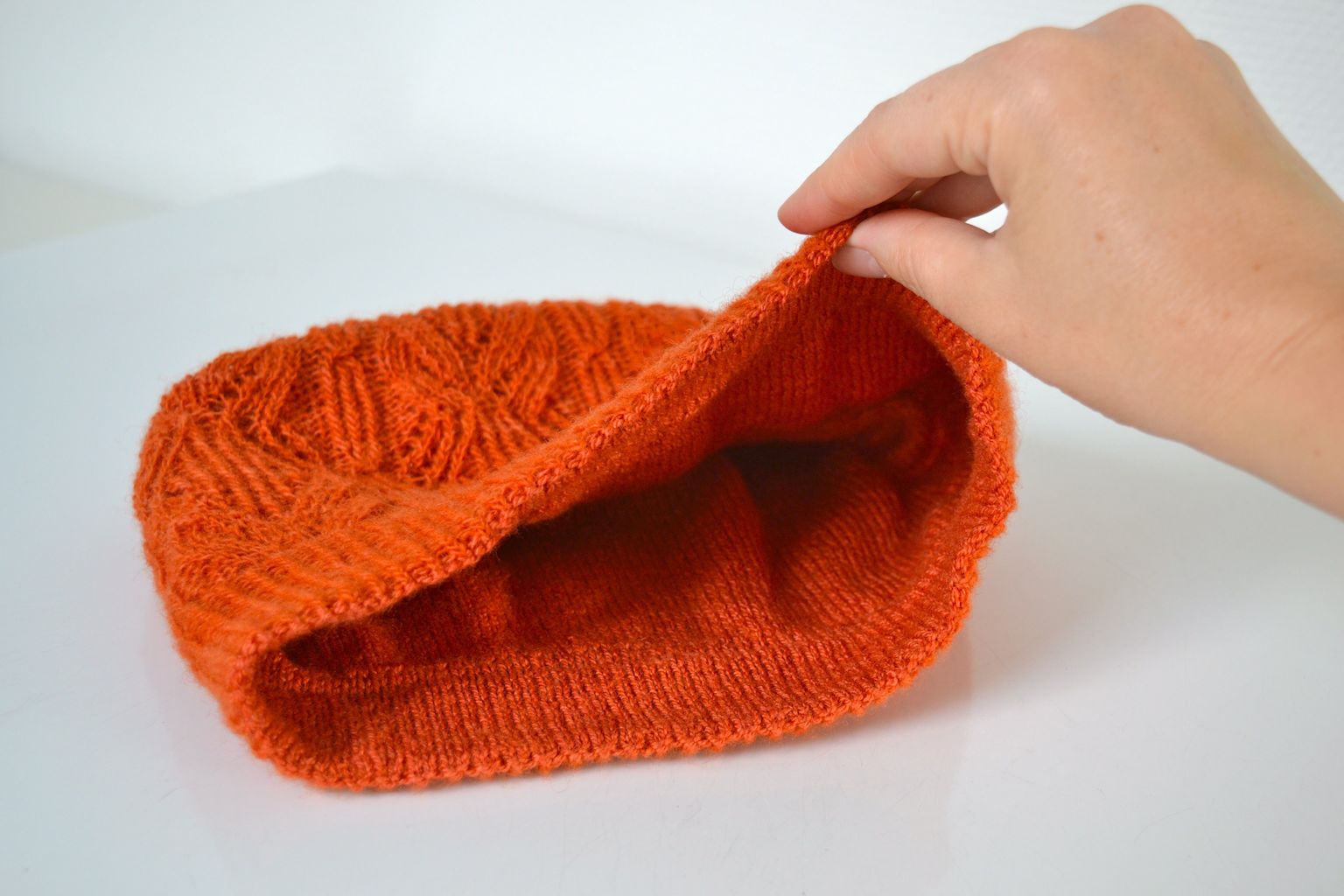 The result is a hat with double fabric everywhere. Lightweight, but warm, and above all else, soft inside. It will be too much if I toot my own horn any more now, but I really am happy about this design.
You can buy the pattern on Ravelry or have a look at the naturally dyed knitting kits in my Etsy shop.