I finished my Vindauga baby blanket, and it turned out just the way I'd imagined it.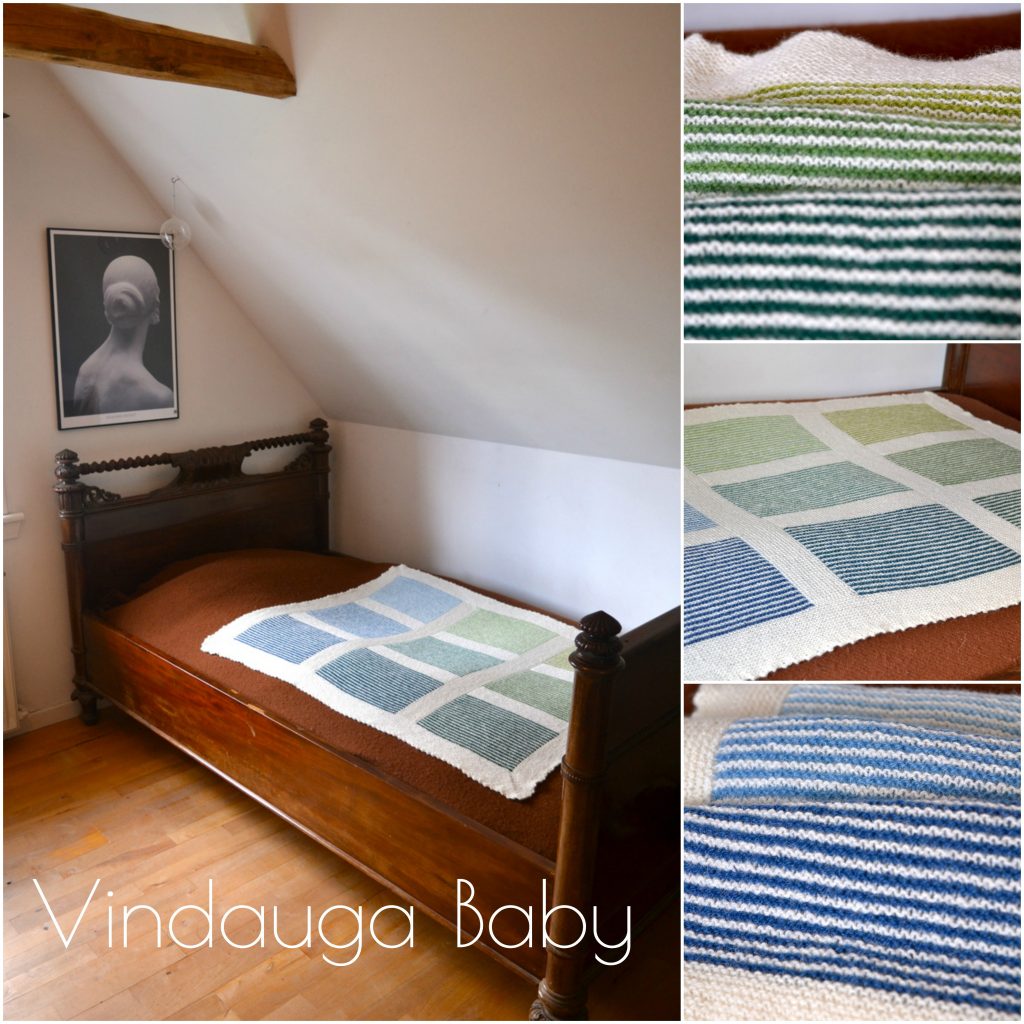 In order to break the clean lines a bit, and make the blanket more baby-ish, I decided to use a picot cast-off  instead of the usual one. But it turned out to be a problem to find one that could be used for garter knitting. Not too many picots, and definitely not frilly.
After quite some attempts, I ended up finding a combination that is discreetly picot'ed and lets the edge lay flat. I did it by repeating these steps:
cast on 1 stitch using knitted cast on
cast off 4 stitches the usual way
put the last stitch back on your left needle
This may sound complicated, but it's actually really easy to do. Here is a video showing one repeat of the picot cast off:
The advantage of the picot cast off is that it's elastic because of the extra cast on stitches.
PS: I'm looking for test knitters for the Vindauga Baby blanket. So drop me a line or comment on this page if you're interested!
Save