An experiment with yellow to green tones of birch leaves over the summer. I didn't see any difference, but most experiments do have different outcomes than expected.
~
A fresh new year calls for a new, big series of dye experiments, but I'm going to begin with an old one that was going on for so long that I never wrote about it.
"Yellow can be many things, so for each plant, I will  specify the particular yellow it gives. There will always be differences, the tone being more green earlier in the year."
This is what Ester Nielsen writes in her introduction to natural sources of yellow in her book "Farvning med planter" (Dyeing with plants). This Danish book, published 1972, is full of useful information, but such a claim as this is just begging to be tested. I decided to use birch leaves for the test.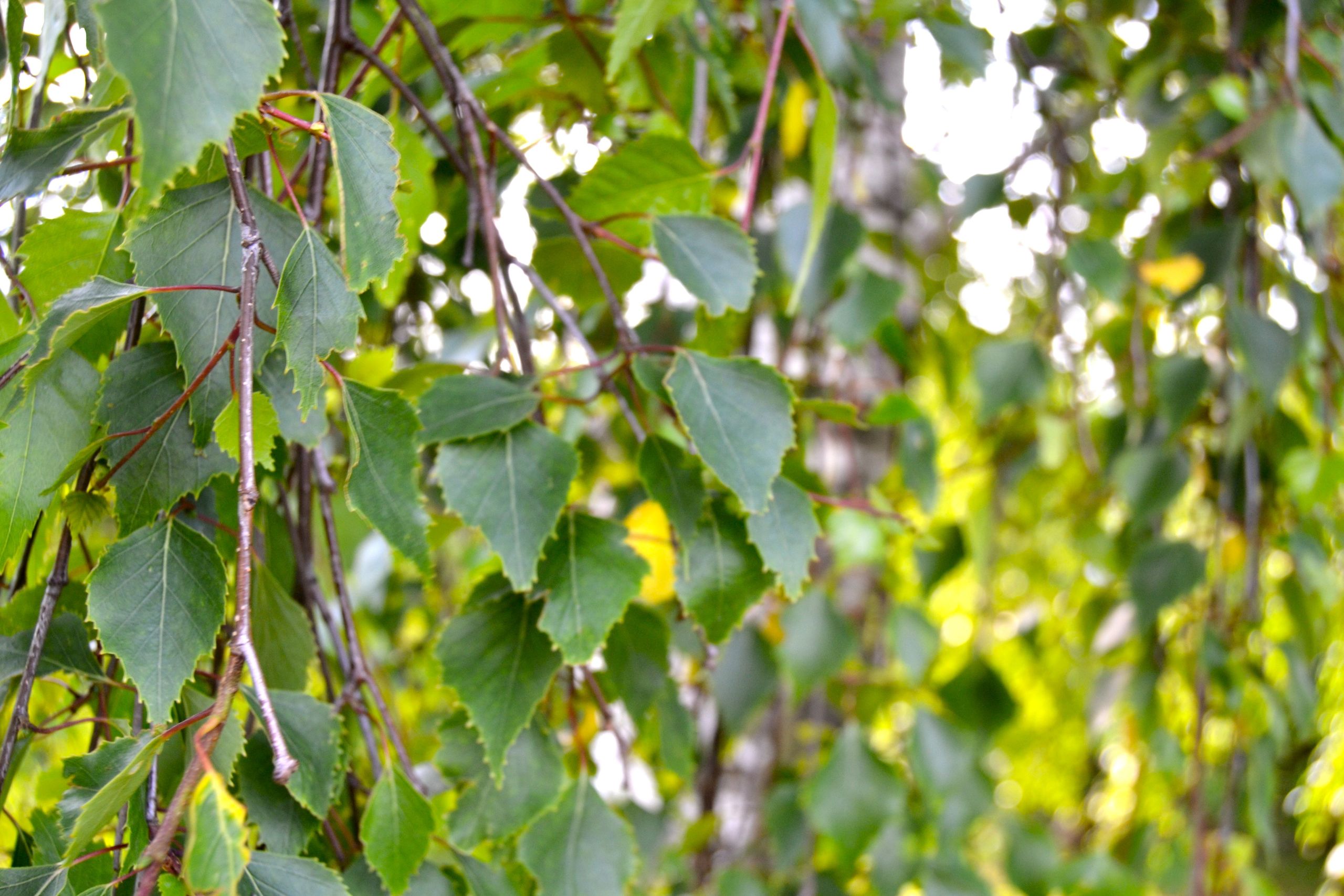 To test the claim that colors are greener early in the growing season, tending towards yellow later, I made two 10 g test skeins of supersoft wool. I dyed each of them with 40 g of fresh birch leaves, since Ester Nielsen recommends 4 times the weight of fiber in fresh plants (twice the weight of fiber if using dried plants). I picked the first portion of leaves on May 11th, the second on July 4th.

The picture below shows the result. The skein in front is dyed with the leaves from May, the back one with thw leaves from July. They're almost the same color, so my little experiment didn't back up Nielsen's claim…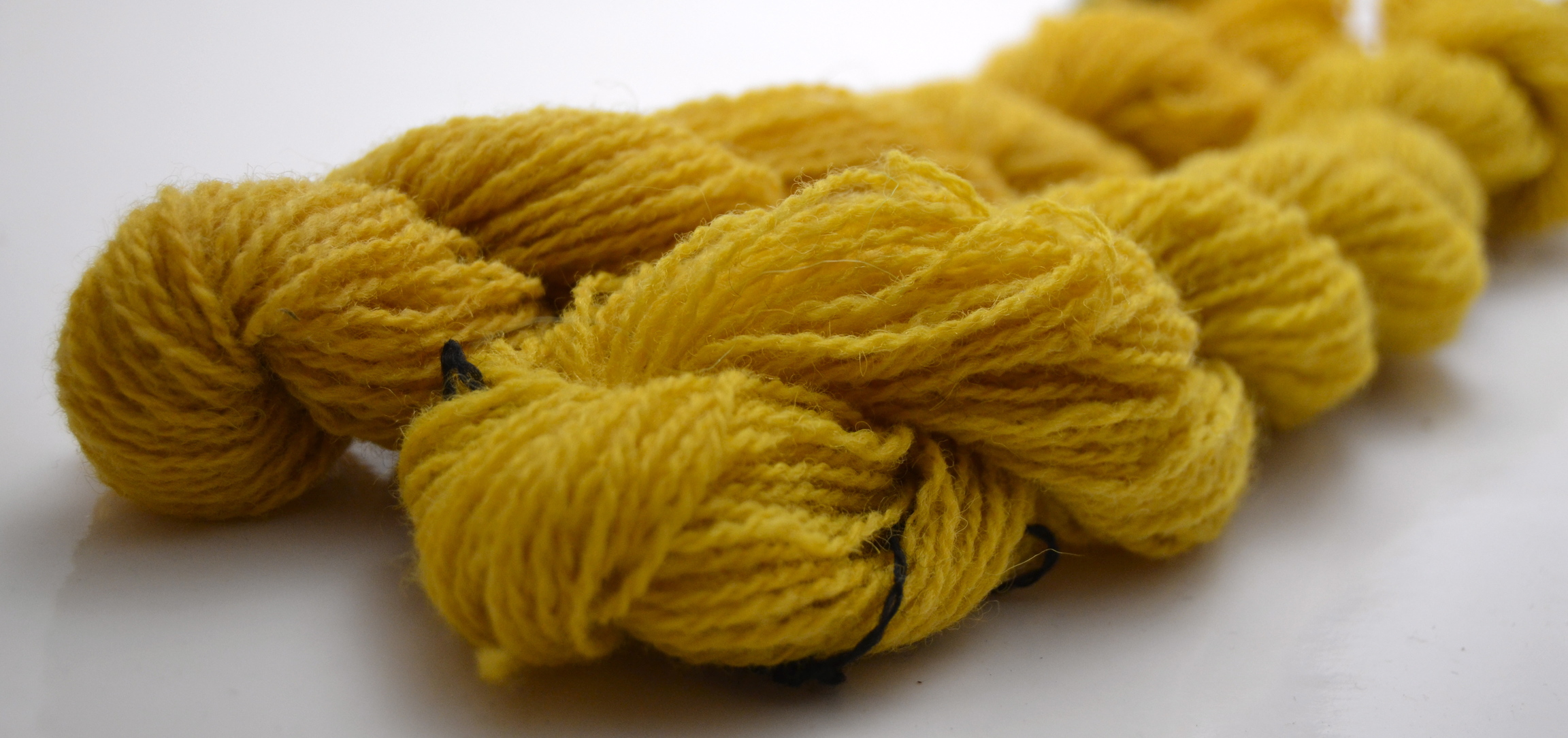 To check for other possible differences, I tested the light-fastness of the two skeins. But again, no difference. The only thing worth noting in the light test shown below is a really good light-fastness of both yarns. The test took place over more than a month of summer.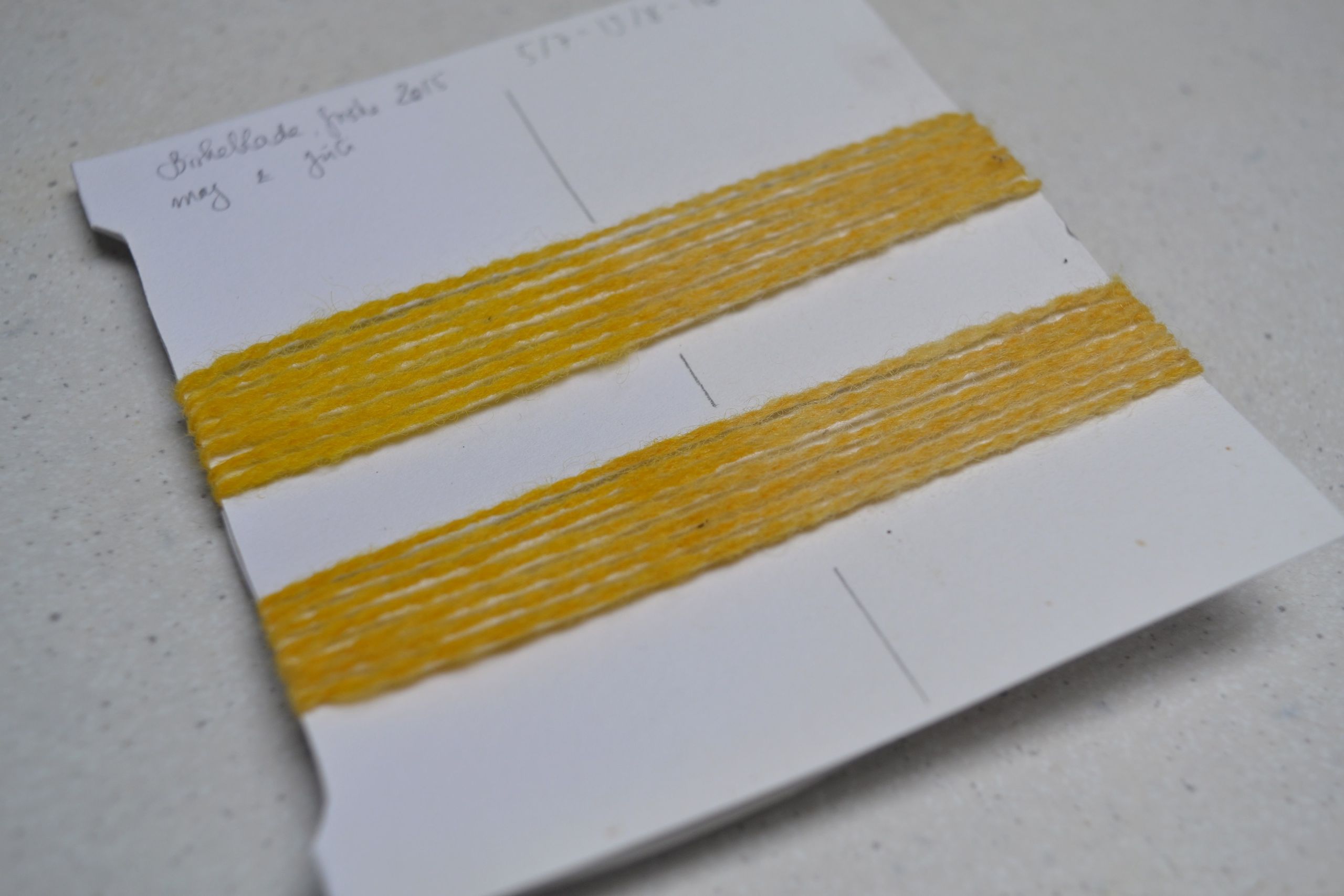 My conclusion: the time of harvest does not affect the color achieved with birch leaves. But that may only apply to birch leaves. It is possible that other plants to have a variation from yellow-green to yellow as the summer passes.