Norne, our pure wool 1-ply lace yarn, is finally in the shop. I'm so excited!
I think this yarn is delightful to knit with. Its texture is just slightly crispy – enough that it's really easy to knit with (also intricate lace) but not too much, so it isn't scratchy.
Here's a shawl that I knit using a skein of Norne dyed a weak madder, Fylleryd by Mia Rinde: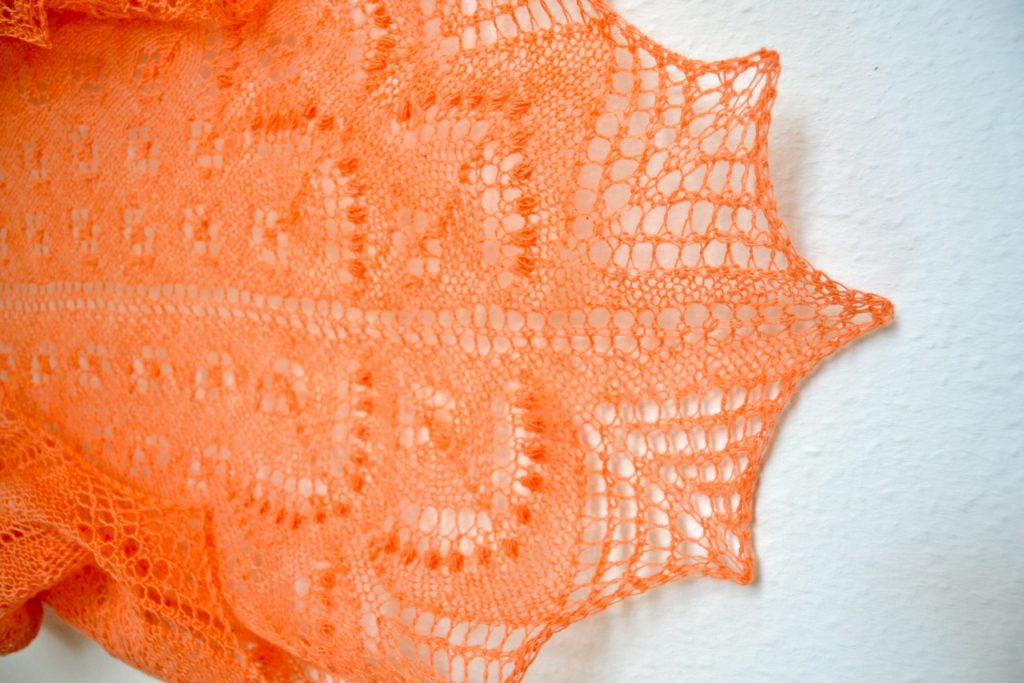 I must confess that I knit this shawl pretty much just to test the yarn, since I definitely don't need any more shawls (I have a storage box full of shawls already – madness takes many forms) but then ended up having such a good time because the pattern is good and the yarn is good!
Yarn Norne 640 m/100 g, 100% wool

Needle 4 mm
Color Madder afterbath

Conclusion Best knitting fun I've had in a long time! I expected Norne to behave well for lace knitting, and it behaved very well indeed.

After this, I actually have a couple of more Norne projects on the needles – another shawl (Filigrano by Birgit Freyer) and a vest for my daughter. More on those projects later.
Because I also want to show you some more of the wonderful Norne. I've been working my way across the natural rainbow with this base, and I do think the result is very pleasing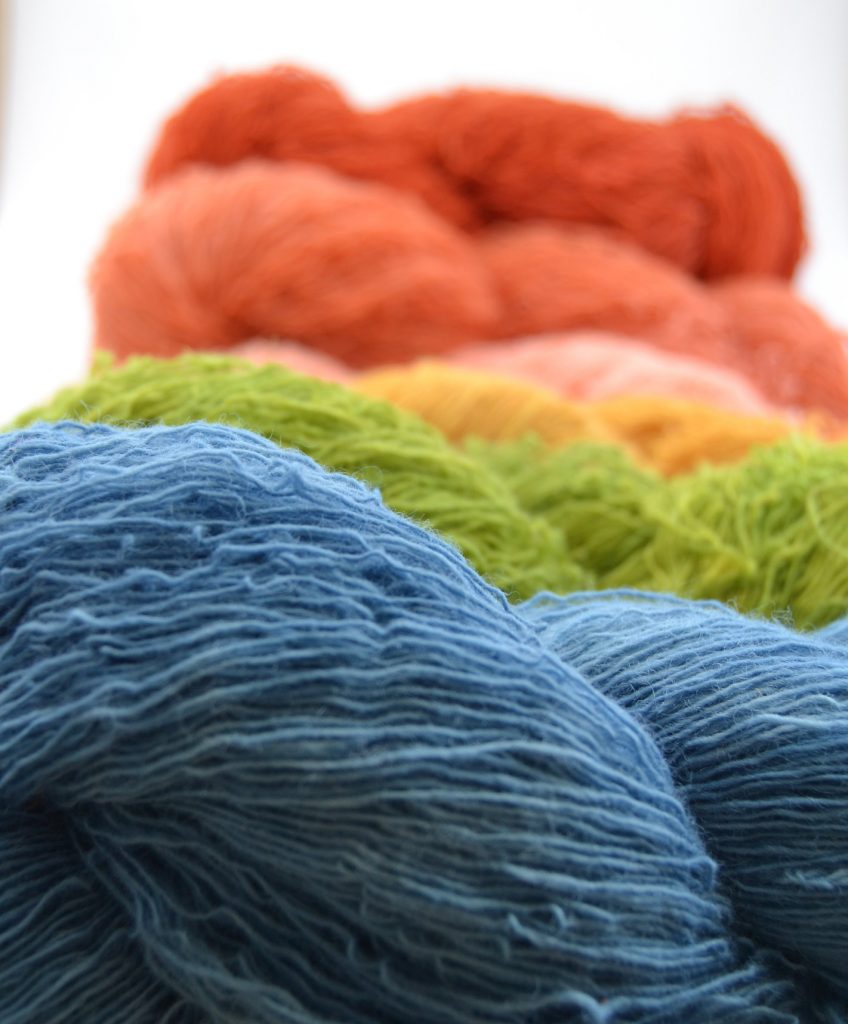 Here are some lighter colored skeins (I label those "Pastel" in the shop) posing along with a page a fashion magazine (it's Eurowoman, yep, I can be tempted when I stand in line at the grocery store)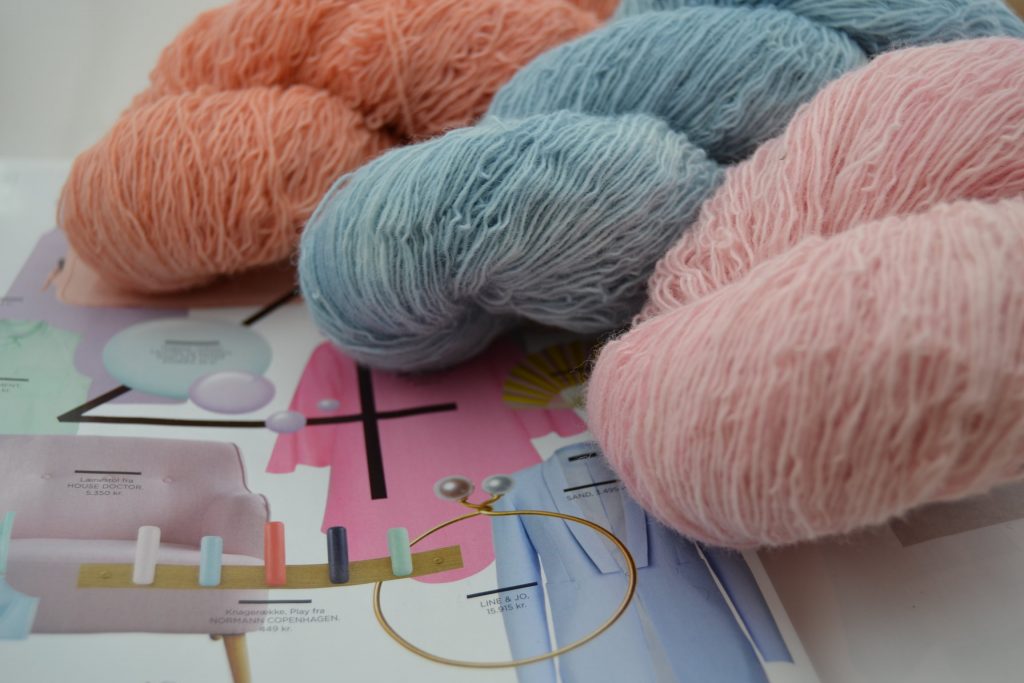 From left to right, these skeins are dyed with madder (Valkyrie Pastel), indigo (Wanderer Pastel), and cochineal (Freya Pastel).
And here is a range of colors that all have madder in common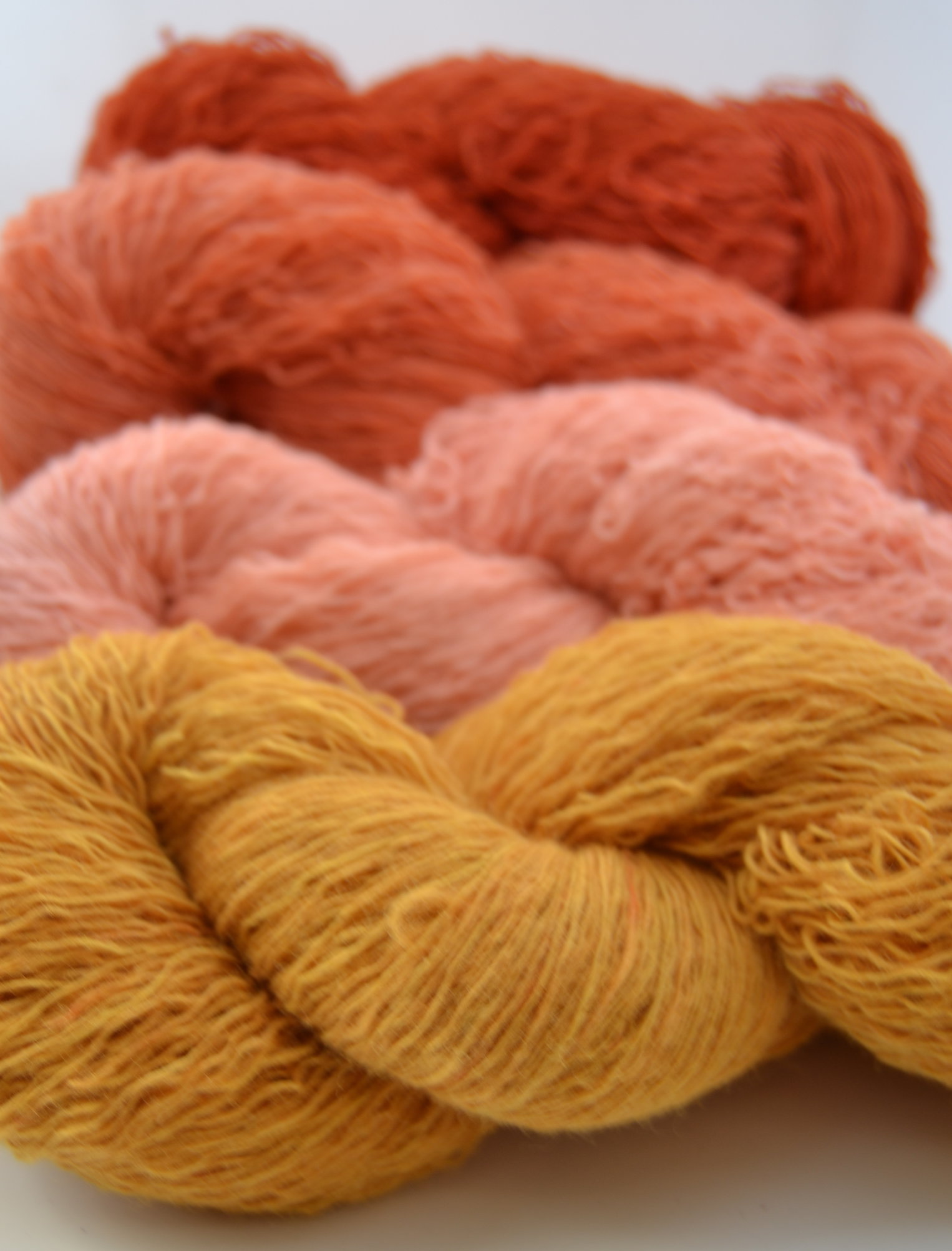 From front to back, it's tansy overdyed with madder (Idun), two shades of madder exhaust (Valkyrie Pastel in two different dye lots), and all the way in the back, it's a skein dyed with madder at full strength (1:1 madder and wool, I call that color Valkyrie).
So I hope you've enjoyed this peak at Norne, but I suppose that some readers (especially outside Scandinavia) may be scratching their heads regarding the name. Norne is named after the goddesses (plural Norns or Nornir) in Norse mythology who spin the thread of fate for each person (I always liked the spinning part!). I thought it was apt for this delicious single thread.
Save