We recently had a heatwave here in Denmark, so the need arose for a project where you don't have a huge pile of wool on your lap. I ended up knitting Hado by Olga Buraya-Kefelian, and it was so much fun that I knit three of them. The upper one in yellow/green is wool dyed with reed flowers and velvet pax. On the lower left, one with two tones of blue from woad and ordinary tropical (bought) indigo. In the hat on the lower right, woad is accompanied by orange wool, dyed with orange mushrooms of the Cortinarius family.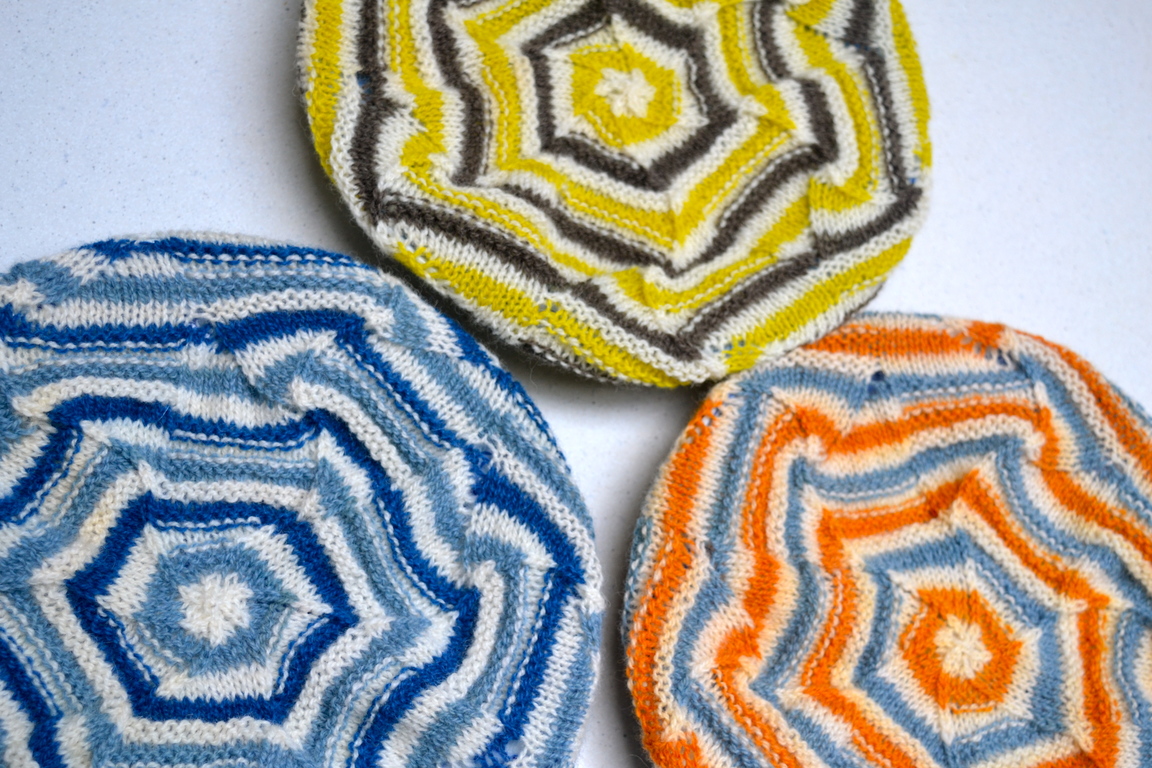 The picture below shows the different length of the hats. The blue/orange one has 1.5 pattern repeats, the blue/blue one 2, and the yellow/green one 2.5 repeats. But the picture also shows something else, very visibly. All the hats are knit with the same white background, so you can easily tell that the orange color came off.
Last year, when my daughter found these orange mushrooms for me, I was just excited about the huge amount of dye in them. But that color turns out not to be wash fast. So I'm calling this one a failure, although I admit that I would pick these mushrooms again if I found the, so I could experiment some more.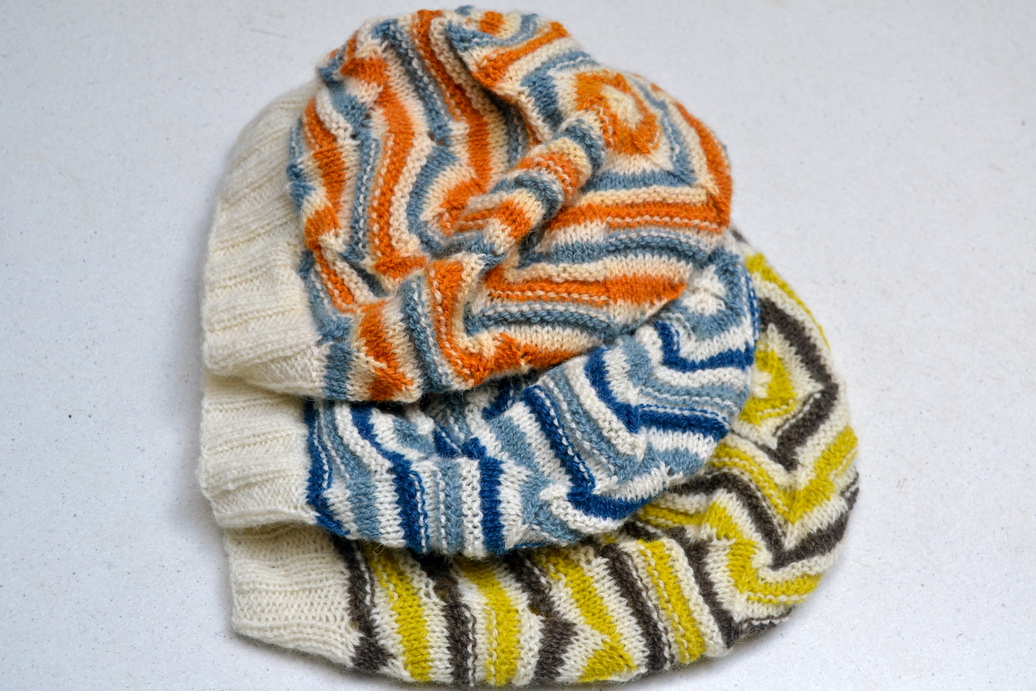 The top of the hat as knit in the pattern disturbed my eye, so I had to modify it. I kept knitting the pattern to the top, but omitting the yo's.