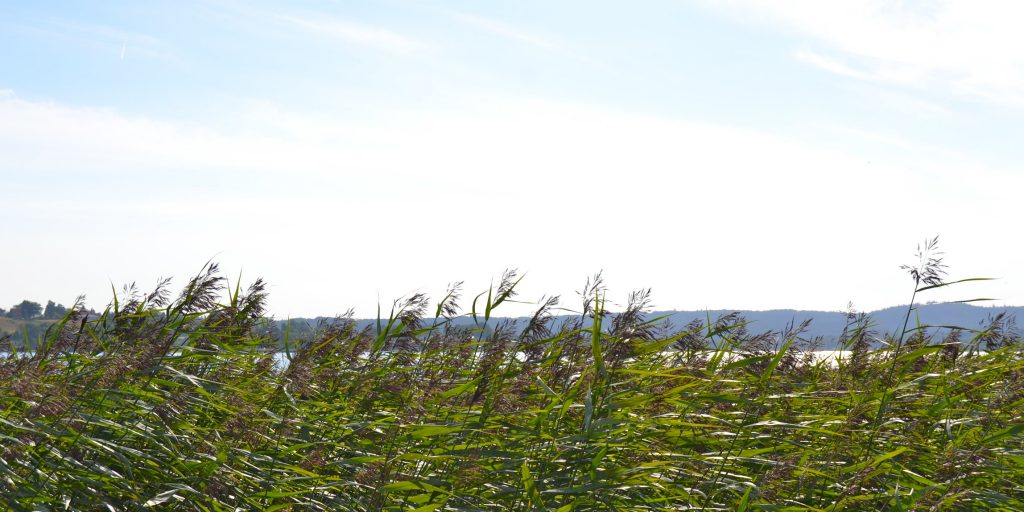 Reed flowers are in season! I took the photo above on a beautiful August day at the lake. The sound of the wind through the reeds is positively mind-cleansing, which apparently I'm not the only one to think, judging by the number of YouTube videos of just that phenomenon. So now you too can enjoy it, even if you are in a skyscraper somewhere:
But I can promise you there was nothing mind-cleansing about my search for this dyestuff. They often grow a little bit out into the water, in places that are a bit hard to reach. I found a good patch of them growing in shallow water, I just had to cross a small forest. It looked fine, but it was actually a bottomless swamp, which I sank into to mid-thigh. Afterwards, I was a bit shocked, but otherwise fine! And I picked about 100 g of the silky soft, discreetly burgundy colored flowers: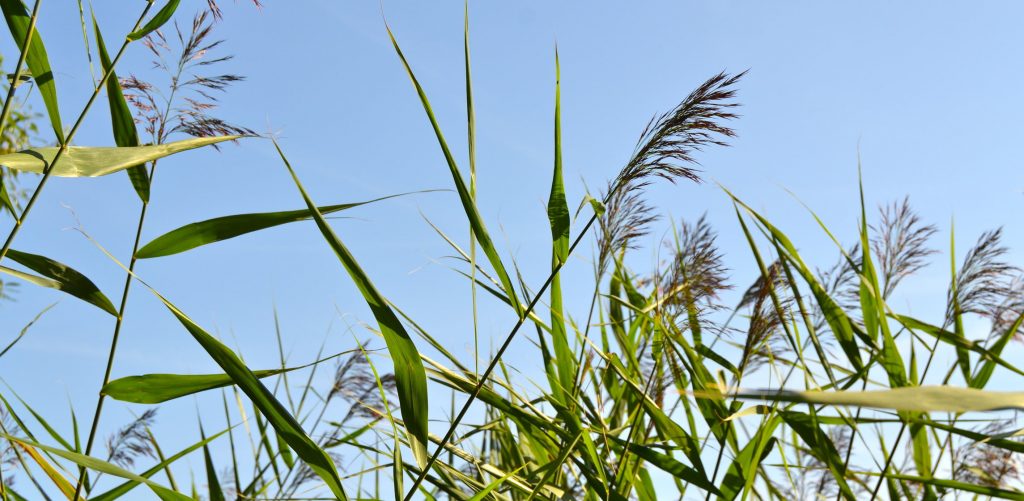 I rushed them to the dye pot – you have to use them fresh – and this is what I got on 20 g of supersoft in the first bath, 10 g in the second: first a lovely green, then a cold yellow: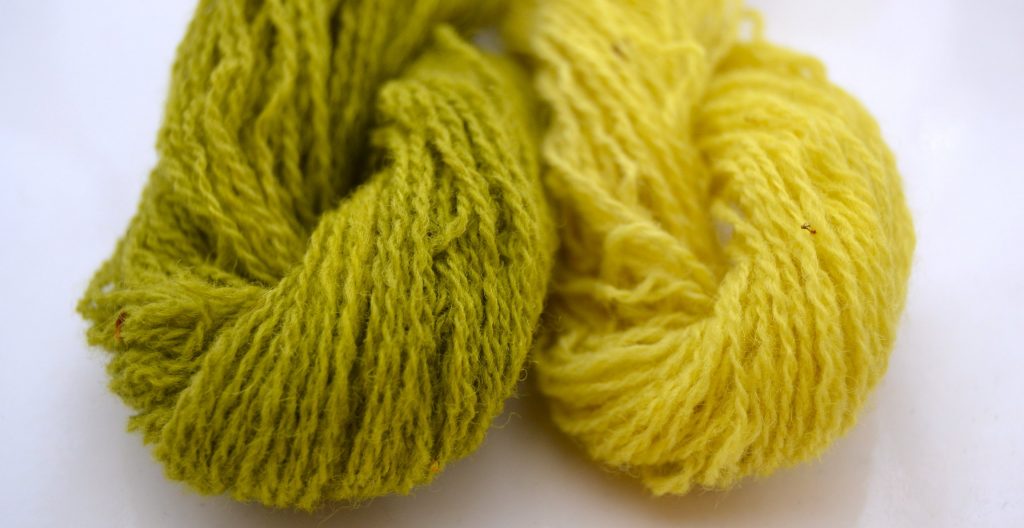 FACTS – FRESH REED FLOWERS

Yarn Supersoft 575 m/100 g
Yarn:Dyestuff ratio 5:1 in first bath, 10:1 in second

Conclusion I love this green color, it's beautiful and has a good light-fastness

Possible improvements The only one I can really think of is, that reeds should spontaneously grow in places that are easier to reach for the natural dyer
Last summer, I collected reed flowers while on holiday, and brought them home with me. I didn't know that you have to put them fresh into the dye pot. The results were pleasing enough, although more towards yellow than green.
I have knit with the reed flower dyed wool from last year, and used the remaining scraps for light testing. These were on the windowsill for about a month from mid July to mid August. With this daylight calculator and a simple spreadsheet, I find that the samples for the 1st, 2nd, and 3rd bath of 2014 reed flowers got 572, 497, and 481 hours of daylight, respectively (since they spent the intervals 9/7-15/8, 10/7-11/8, and 11/7-11/8 on the windowsill). This is what they look like afterwards: the left side of each card has been covered, and the right side exposed:

A very good result indeed. You can tell that the paper has yellowed slightly from the exposure, but the yarn has only changed very slightly. The change is towards the yellow, so the green component seems to fade, but the color intensity is quite unchanged.