Although I've had unsuccessful attempts in the past at growing dye plants myself, I'm determined to try it again this year. But it's always a good idea with a plan B, and that's my sister.
Last year, she grew Coreopsis in her garden, and since she is not a dyer herself, she decided to give me the dried plants. I threw them in my dye pot with a 10 g test skein, since the amount of dried plants wasn't that large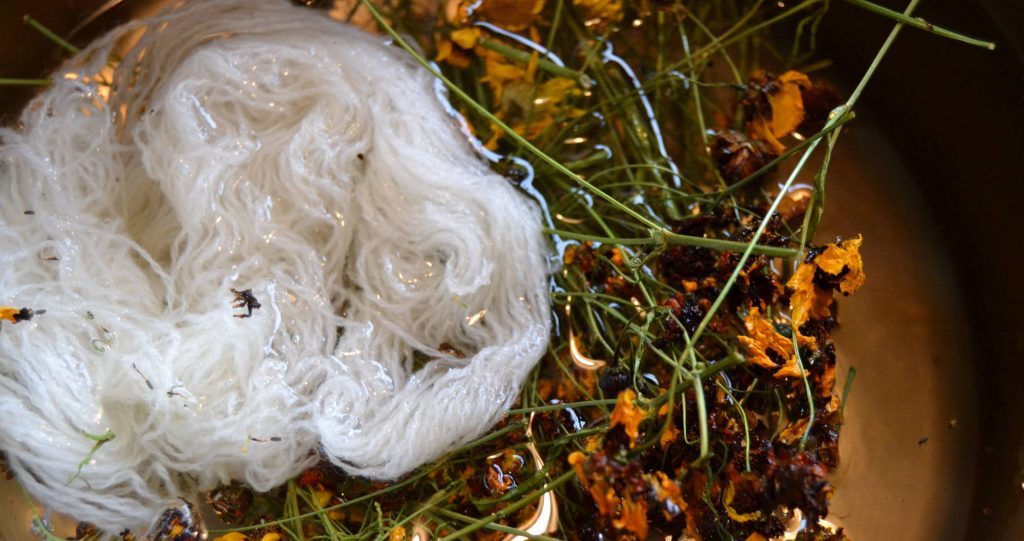 but that was just the first skein of many. In the end, the small amount of plants in the top photo dyed 6 test skeins or 60 g of wool in a range of orange colors.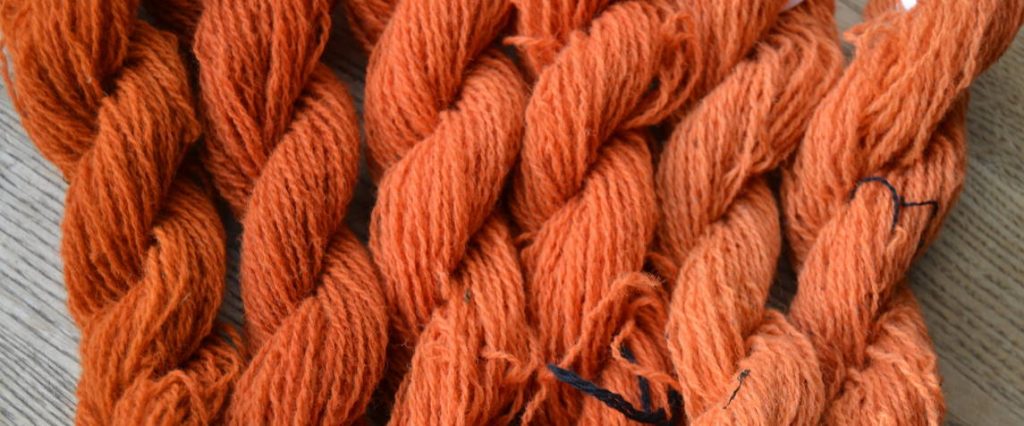 FACTS – COREOPSIS
Mordant 10% alun
Water Tap
Yarn Supersoft 575 m/100 g
Yarn:Dyestuff ratio
about 1:1 dried plant weight, but I could have used less
Conclusion
Excellent dyestuff, contains a lot of color
I hope she grows some more this year – after googling around, I found that some types of coreopsis are annuals, some perennials, and some are annuals that self-seed very easily, but I don't know which one my sister has. So I'm also going to try. So I have ordered these seeds from www.wildcolours.co.uk (they sent the seeds the same day, and they arrived in my mailbox in Denmark in 3 days). It's woad, japanese indigo, coreopsis, and dyer's greenweed.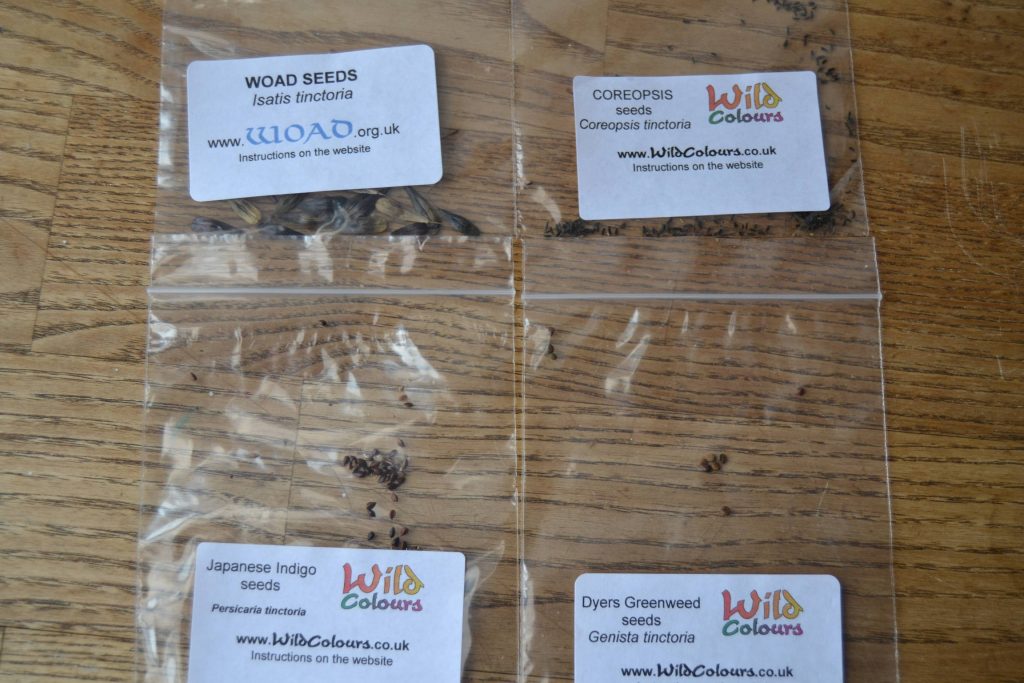 And this is what I am going to do with them:
Jeg har før prøvet at gro farveplanter, uden succes. Men jeg har nydt godt af min søsters høst af skønhedsøje, som farver kraftig orange. I år prøver jeg igen at få noget til at gro: japansk indigo, vajd, skønhedsøje og farve-visse.
Save
Save
Save
Save