I want to show you a new design I'm working on! A pair of socks using a thicker sock yarn, which is 350m/100g and 75% wool/25% polyamide. This skein is dyed with fermented avocado pits and a pinch of cochineal: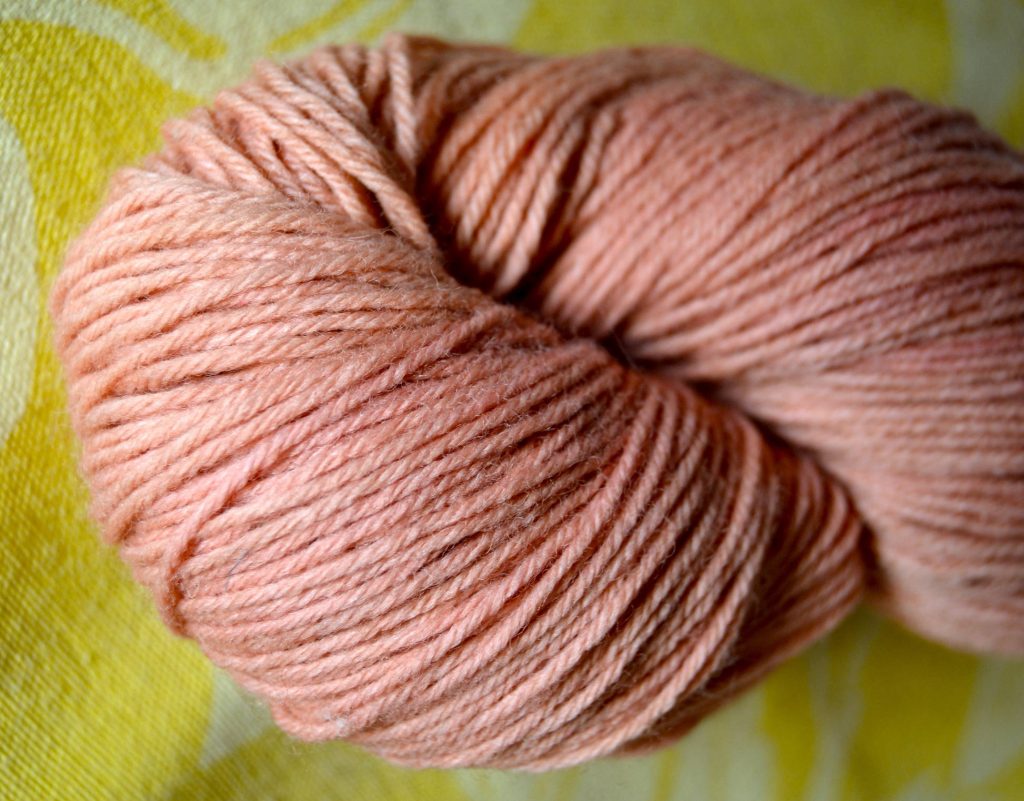 The stitch pattern partially comes from a Japanese stitch library, so this time I'm not drawing on traditional Scandinavian knitwear designs. But – I've always found it interesting how many parallels there are between modern Japanese and Scandinavian design and taste.
So why the similarities? Looks like many people have wondered about just that! Belinda Esperson (an Australian jeweler who I just came across) guesses that it's a connection to nature in both places. I guess I can only speak for us Danes, and I don't think we are more connected to nature than other nations…
Here's a discussion thread where someone guesses that that the common denominator is "respect for the rules" and that is definitely true. We don't even cross on red on foot here! And in Japan, you often hear, they'll rather go mental or die than break the rules. I remember hearing about a bullet train accident where hundreds died because the driver was trying to make up for 30 lost seconds – the train must be on time!
But how does respect for the rules translate into minimalism and perfection in shaping? Not sure.
My own guess is that the Scandinavian taste for simplicity somehow comes from Protestantism. During Reformation, all the colorful paintings in our churches were covered with white, and a new austerity followed. Somehow, you can train people to actually enjoy simplicity and white walls over 500 years!
But enough talking, lets get to the part with actual wool on needles: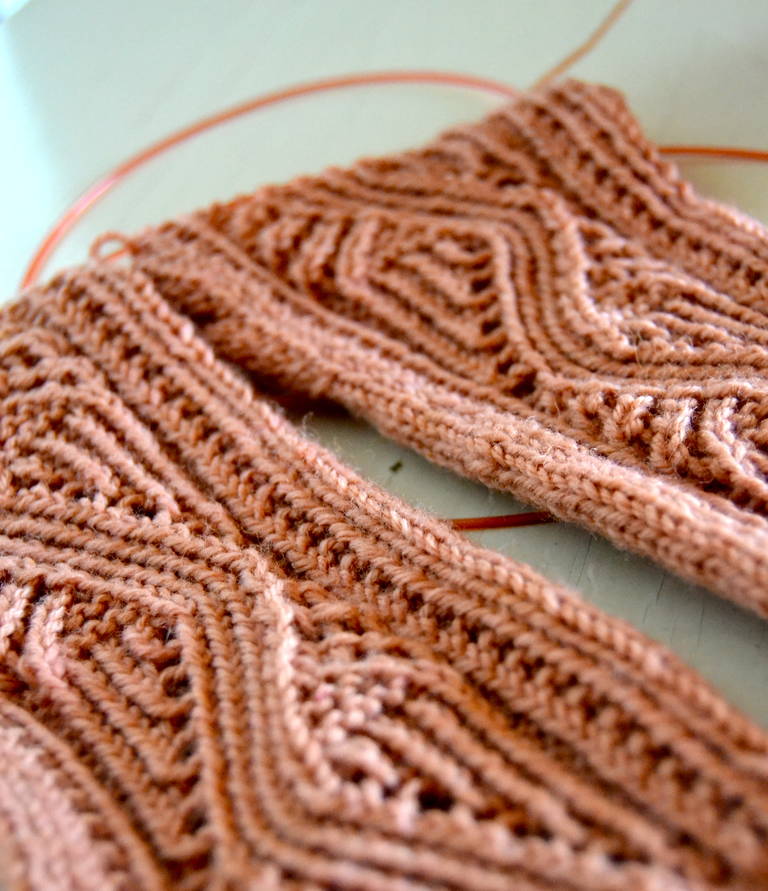 I know, all this talk about simplicity and shape, and then these socks which are overall very embellished! But I do think that the total patterning combines into a simplicity where the wave pattern really is what catches the eye.
The name of the pattern, Nine Daughters, refers to the waves of the sea. In Norse mythology, Ægir and Ran are the gods of the sea, representing the positive and negative side of the sea, respectively. Ran means theft, because Ran catches the seamen in her net and takes them to the bottom of the sea. Ægir and Ran are married, and their nine daughters are the waves of the sea.